The court in New York ruled in favour of the artist in the suit over Lynn Goldsmith's photo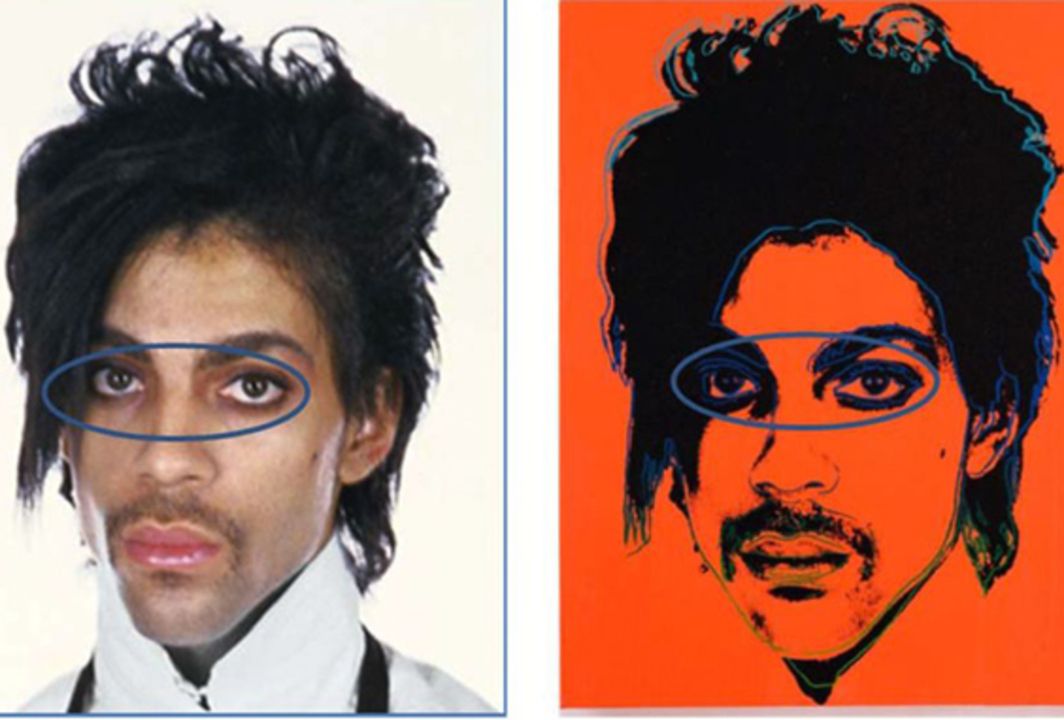 Goldsmith's photograph (left) and Warhol's portrait (right) with markings from court filings. Source: Artforum
The New York Federal Court took the side of the Warhol Foundation and ruled that the 1984 series of portraits of American musician Prince does not infringe the copyright of photographer Lynn Goldsmith. She filed a copyright claim in 2017, Artguide learnt from Artforum.
Judge John G. Koeltl ruled that Warhol's works fall under fair use because they are "transformative" of Goldsmith's original 1981 photograph and "add something new to the world of art". Goldsmith insisted that Warhol has appropriated her 1981 photo: she granted a one-time license to use her work as a source material for a Vanity Fair illustration.
In addition to his work for Vanity Fair, Warhol created 15 more portraits of Prince, 12 of which have been sold and four are at the Andy Warhol Museum in Pittsburgh. The photographer says Warhol's 15 versions of the portrait and the foundation's licensing of all sixteen portraits violate copyright law that grants her exclusive rights to reproduce, exhibit and distribute works based on the photograph.
Goldsmith claims the ruling in favour of the foundation will destroy commercial photographers' licensing markets and "give a free pass to appropriation artists".
The Warhol Foundation called on the court to qualify the series as fair use and reject Goldsmith's 'effort to trample on the First Amendment and stifle artistic creativity". The court ruling says that a weighing of fair-use factors points in favour of the Warhol Foundation.
Subscribe to our mailing list: