Freemuse has published its annual report on the state of artistic freedom in the world
The report titled The State of Artistic freedom 2019. Whose Narratives Count? analysing 80 countries is mainly financed by the Norwegian Ministry for Foreign Affair, according to Happening Media.
"In 2018, 19 artists were imprisoned and 10 were detained under the guise of counter-terrorism. Freemuse's research concludes that nine countries (Belarus, Egypt, Georgia, Israel, Nicaragua, Russia, Spain, Turkey and the United States) are found to have used anti-terrorism and anti-extremism legislation and measures against artists in 2018."
"The State of Artistic Freedom 2019 documents a pervasive human rights scandal involving counter-terrorism laws being used to silence artists who criticise governments or question societal mainstream values," Freemuse's executive director Srirak Plipat says. "Freedom of artistic expression has been systematically restricted on illegitimate grounds both in the global north and south at alarming levels—with women, LGBTI and minorities artists often targeted by governments and non-state actors including social media companies." Read more about the research here.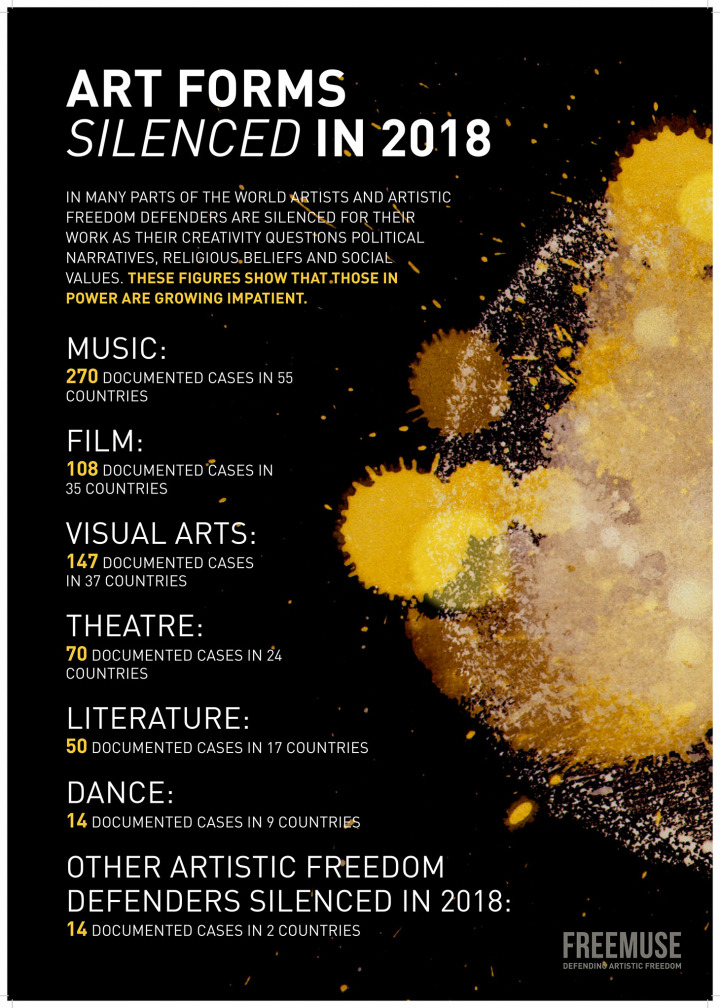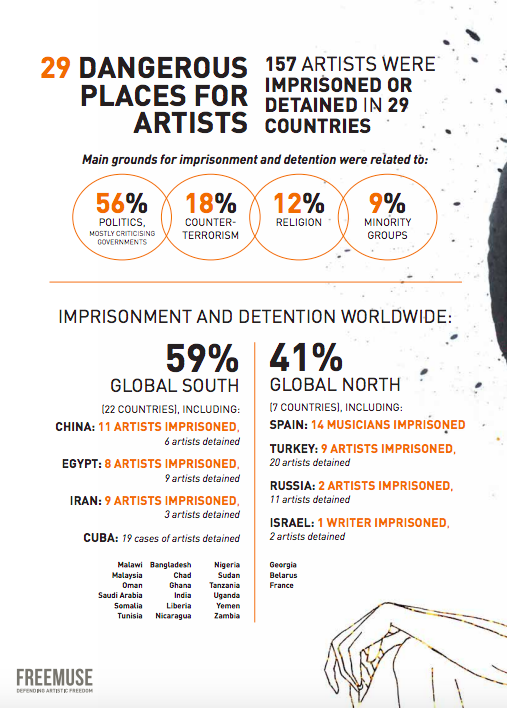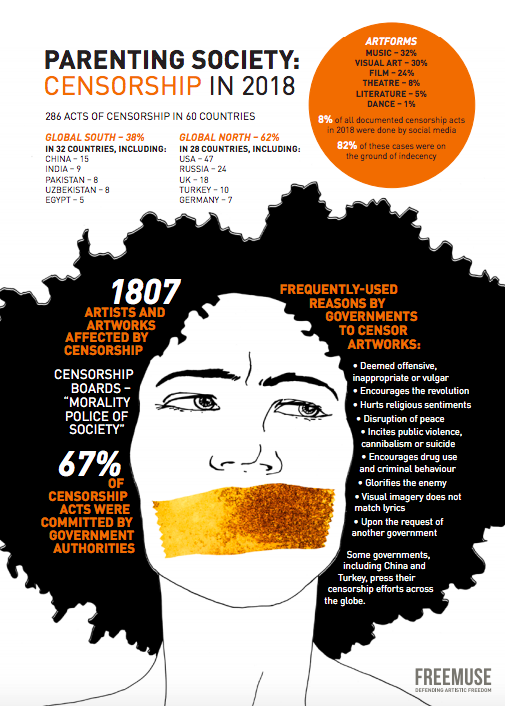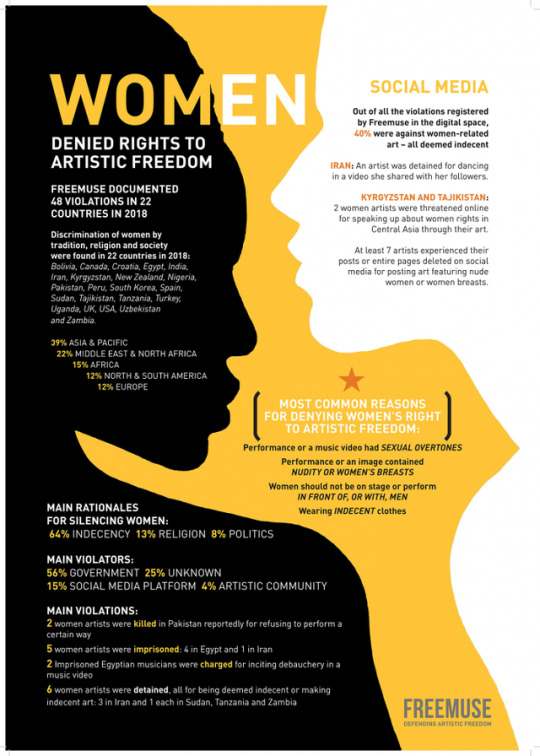 Some of the report's findings. Source: happening.media/Freemuse Subscribe to our mailing list: