The Redstone Labor Temple building that houses the Lab nonprofit art space may be bought by a commercial firm and turned into corporate offices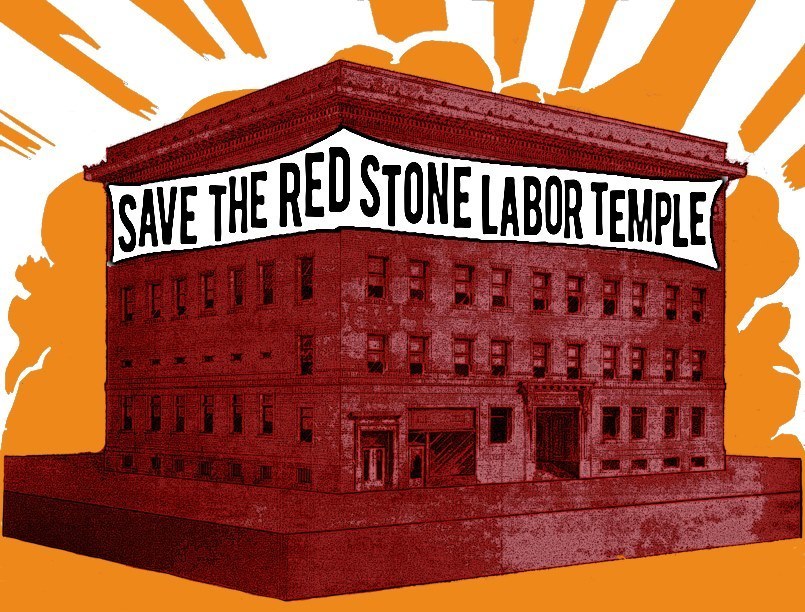 Source: Save the Redstone Labor Temple/Artforum
The Lab, a San Francisco-based art space, has launched a campaign to purchase the historic Redstone Labor Temple building, where the organisation has been housed since 1994. The building has come to the attention of private business that wants to buy it for a large sum and turn it into a business centre, Artforum reports.
The Lab's initiative is a part of a broader anti-gentrification campaign run by the local Mission Economic Development Agency (MEDA). The organisation has held a yearlong negotiation to buy the building from its current owner David Lucchesi. In May 2019, they signed a $15m contract to purchase the Redstone Labor Temple by August 1 to maintain the property as "a centre for social and economic justice and the arts".
According to Hyperallergic, MEDA may have to pay an additional $7 million for refurbishment and seismic retrofitting.
The campaign "Save the Redstone Labor Temple" has been launched to raise funds. Activists, among them art managers, artists and tenants, ask the city to give $2m. They also have launched a Kickstarter campaign and have raised $42,640 of the $50,000 goal.
"We are asking the city to try to see the public interest in keeping [the Redstone] in community hands," the Lab's director Dena Beard told Hyperallergic. "There's nowhere else for us to go in San Francisco, sadly."
Subscribe to our mailing list: