He staged a performance to support the Belarusian language and oppose Russian aggression in Europe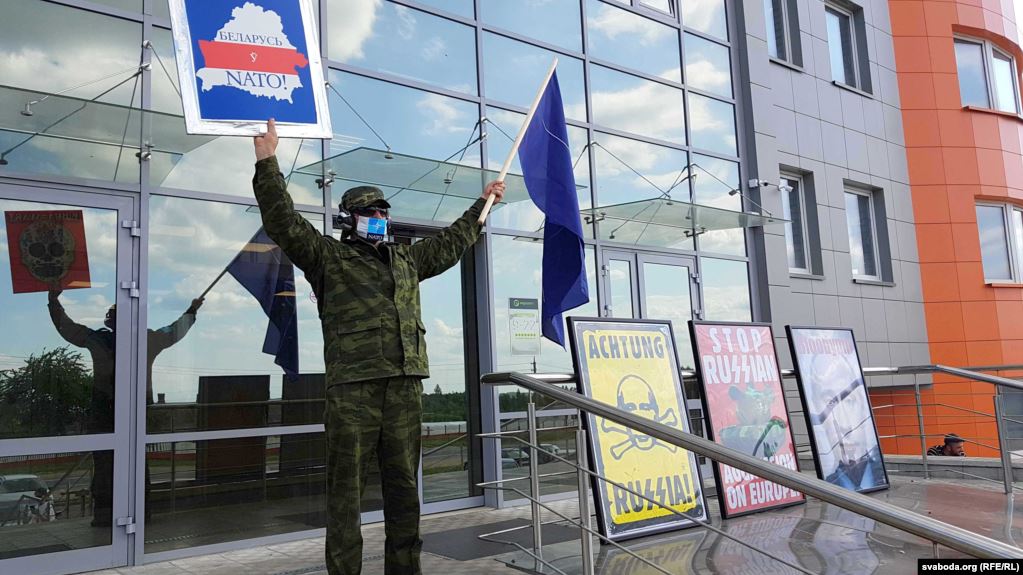 Ales Pushkin during his performance in front of the Evroopt store in Krupki. Source: Radio Svaboda
The court of the Krupki district found artist Ales Pushkin guilty of holding an unsanctioned event in the town of Krupki on June 6 and disobeying a police officer. The artist was fined 204 Belarusian rubles (about $100), the Belarus Partisan website learnt from Radio Svaboda.
On June 6, the birthday of Russian poet Alexander Pushkin and Russian Language Day, the artist, dressed in a military uniform, brought a NATO flag and posters "Russia=war", "Stop Russian aggression on Europe", "Achtung Russia", "Bloodymir" to the Evroopt store in Krupki. The military uniform symbolysed Russian "polite people" and the treat from the East.
He staged the performance to support the Belarusian language. Pushkin and his lawyer said at the trial it is was an artistic performance, not a political action.
Subscribe to our mailing list: