On June 6, 2019, artist Ales Pushkin was detained in the town of Krupki for a performance against Russian aggression and in support of the Belarusian language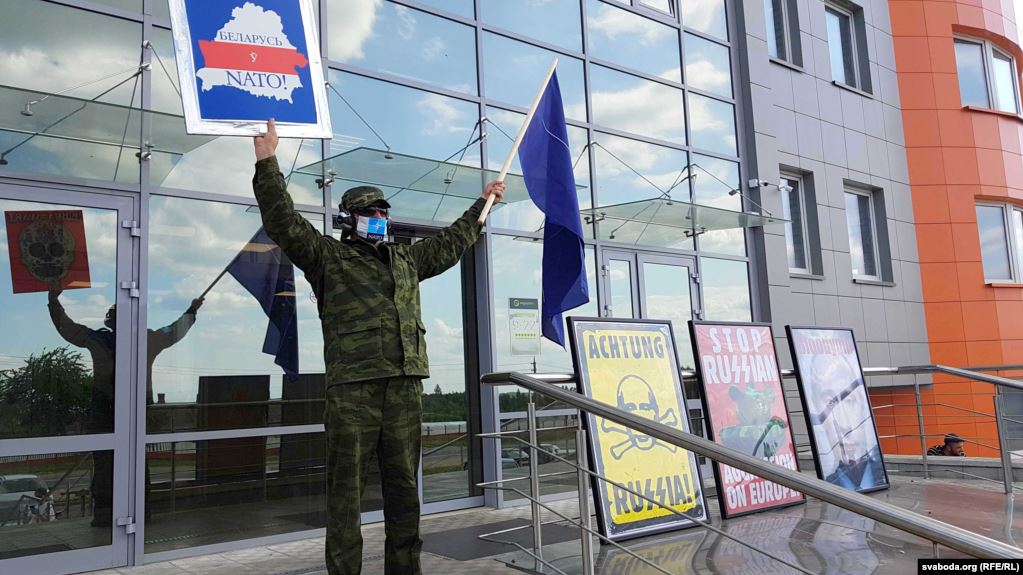 Ales Pushkin during his performance in front of the Evroopt store in Krupki. Source: Radio Svaboda
On June 6, artist Ales Pushkin brought posters "Stop Russian aggression on Europe", "Russia – war!", "Belarus in NATO" and a portrait of Putin to the Evroopt store in the centre of Krupki.
The police brutally detained the artist and seized the artworks.
"The Belarusian PEN Centre regards another detention of Ales Pushkin as an attack on freedom of expression in Belarus and urges to release the artist immediately."
Ales Pushkin has been advocating for the Belarusian language and freedom of expression for 30 years. He has been given two suspended sentences. The artist has been fined several times and faced police brutality.
Subscribe to our mailing list: