The virtual exhibition is titled Rembrandt in Southern California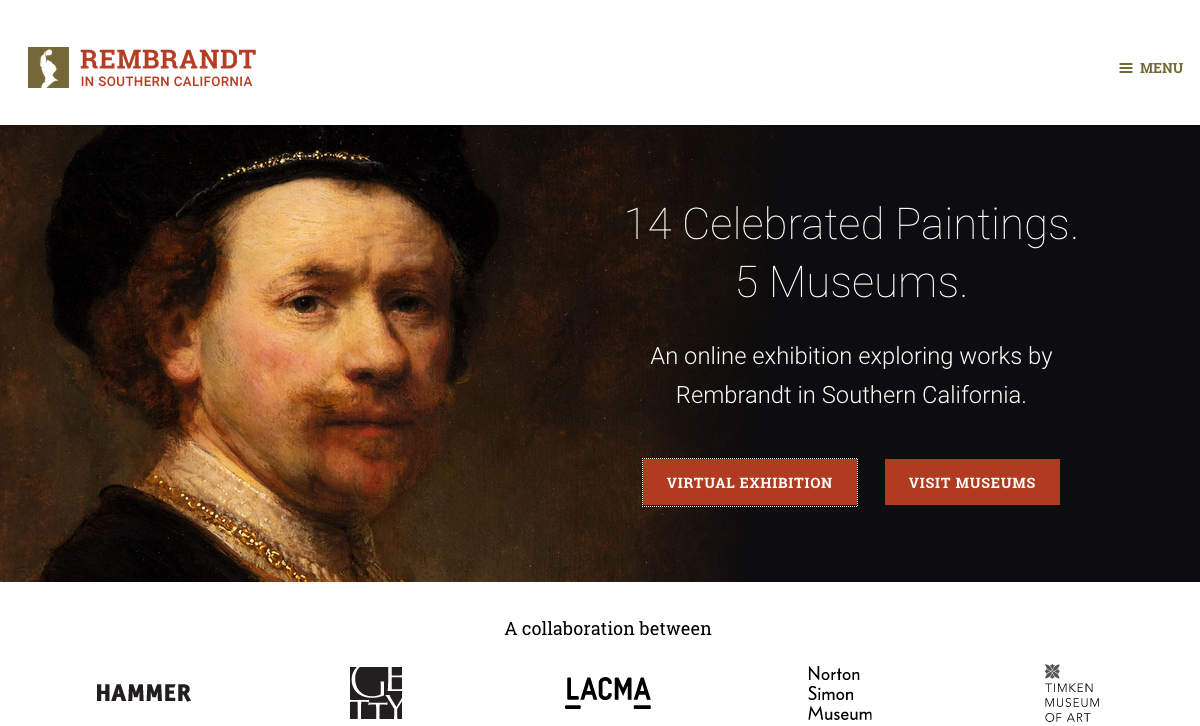 Rembrandt in Southern California . Source: rembrandtinsocial.org
The J. Paul Getty Museum, which possess the largest collection of Rembrandt's early works in the US, has launches a special website to mark the 350th anniversary of the artist's death, Artguide reports.
Rembrandt in Southern California is a virtual exhibition representing all paintings by Rembrandt from collections of Southern California's museums. The website also offers information about Rembrandt's etchings and drawings in museums throughout the region, giving an opportunity to explore the master's work from anywhere in the world.
Users can explore high-resolution works and get full information about paintings and their suggested connections. The virtual exhibition offers a vast collection of digitised drawings on paper that are usually not on display due to light sensitivity. The website also provides information about other resources dedicated to the artist.
The project is run by J. Paul Getty Museum in collaboration with the Hammer Museum at the University of California, the Los Angeles County Museum of Art (LACMA), the Norton Simon Museum and the Timken Museum of Art.
Subscribe to our mailing list: