Despite the eviction procedure, former Trump's adviser Steve Bannon said they would struggle for the right to remain in the 13th century building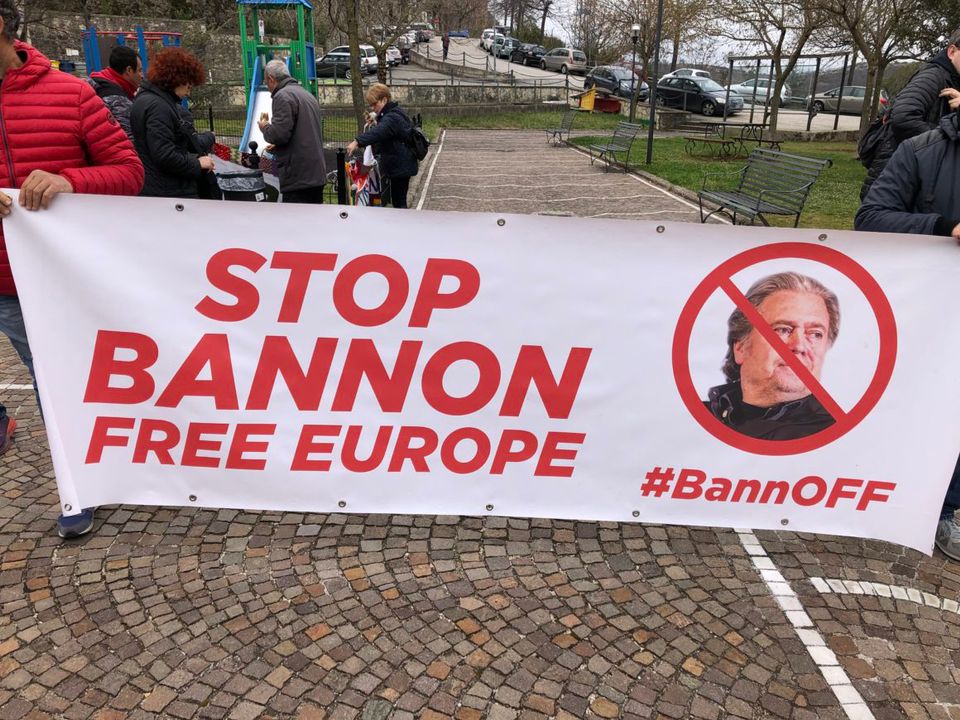 Protests against Steve Bannon and his initiative to create a populist academy in Collepardo, Italy. Source: Giada Zampano/The Art Newspaper
The Italian Ministry of Culture has announced it cancels a deal on leasing a Carthusian monastery to Donald Trump's former chief strategist Steve Bannon and British conservative Catholic Benjamin Harnwell, the Art Newspaper reports. The 1204 monastery is located at Collepardo, 75km south-east of Rome.
Last year, Bannon and Harnwell's Dignitatis Humanae Institute (DHI) secured a 19-year lease on the monastery, which has the status of a national monument. They planned to open a training camp for nationalists to teach them history, philosophy and theology, as well as give political instructions from Bannon.
The ministry said serious irregularities were found in the lease contract, so it revokes the contract and evicts Harnwell and Bannon from the building.
In its statute, the DHI does not mention "safeguarding, promotion and enhancement" of cultural sites among the organisation's aims, which played an important role in the decision to revoke the contract. Also, the institution does not have the necessary experience to run such an important cultural site.
Subscribe to our mailing list: