"Bloody installations" are based on lyrics by British musicians, one of whom is running for London Mayor 2020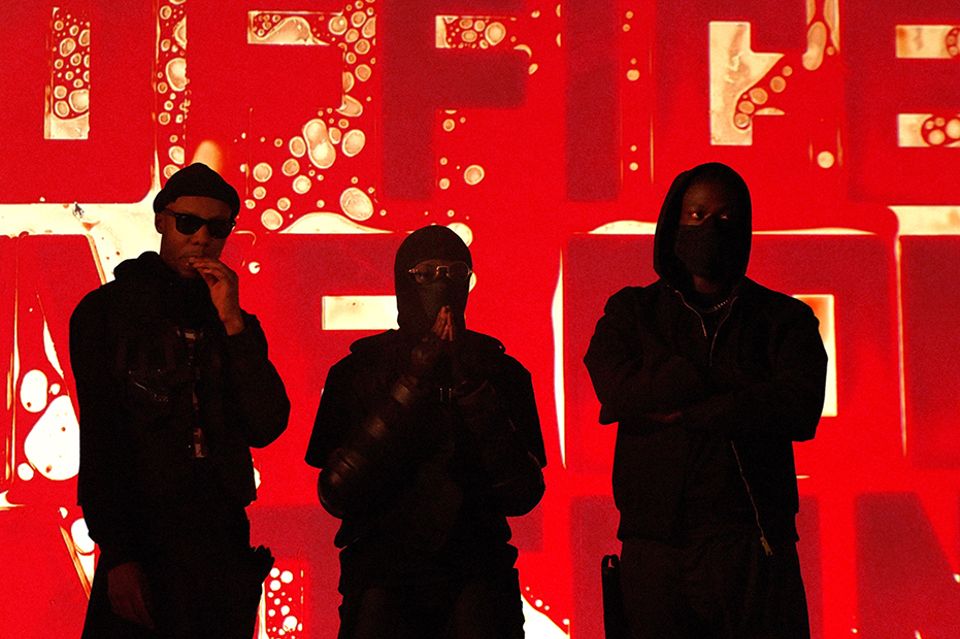 Skengdo, AM and Drillminister in front of Andrei Molodkin's Young Blood, 2019. Source: Gleb Kosorukov & a-political/The Art Newspaper
Rappers Skengdo, AM and Drillminister in collaboration with Russian artist Andrei Molodkin created installations made with the blood of gallery-goers. The works the musicians' lyrics formed of empty vessels. The installation is on display at London's Saatchi on June 5-10, the Art Newspaper reports.
The works are part of Molodkin's series Young Blood focusing on censored protest music. The UK rappers participating in the project have faced censorship: AM and Skengdo were jailed for mentioning London gangs in their lyrics.
In February, visitors of the Black Horizon exhibition at the BPS22 museum in Belgium were invited to donate their blood to project images on the wall. That's how the material for the installation was collected.
Drillminister, who is running for London Mayor 2020, says the project is supposed to struggle against the "sanitisation" of the UK drill scene, where most musicians are black and live in council estates in London.
Subscribe to our mailing list: