Spencer Tunick gathered about 100 naked people holding images of nipples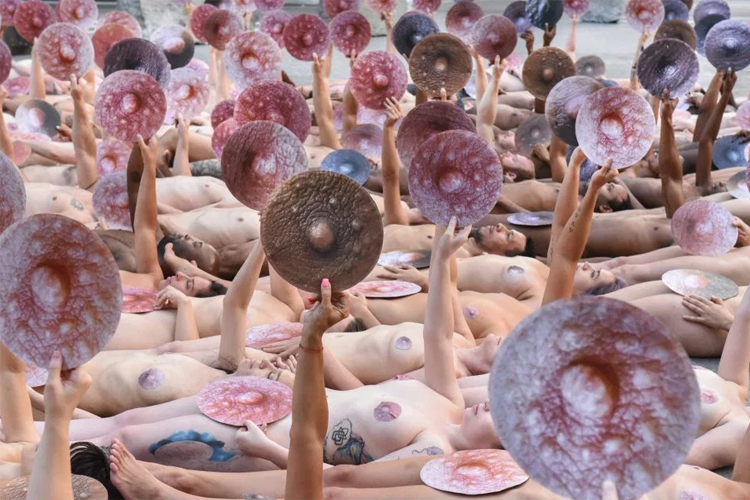 The #WeTheNipple protest. Source: Ruherald
About 100 demonstrators stripped naked outside the Facebook headquarters on Sunday, protesting against the company's censorship of artistic nudity, Ruherald learnt from the Sun.
The protest was organised by photographer and artist Spencer Tunick in collaboration with the National Coalition Against Censorship for the campaign #WeTheNipple.
The performance draws attention to the hypocrisy of social media's standards that allow male nipples and censor image of women.
Facebook restricts "the display of nudity or sexual activity because some people in our community may be sensitive to this type of content."
Subscribe to our mailing list: