Artist Michel-Ange Flori created a new adbusting work in Toulon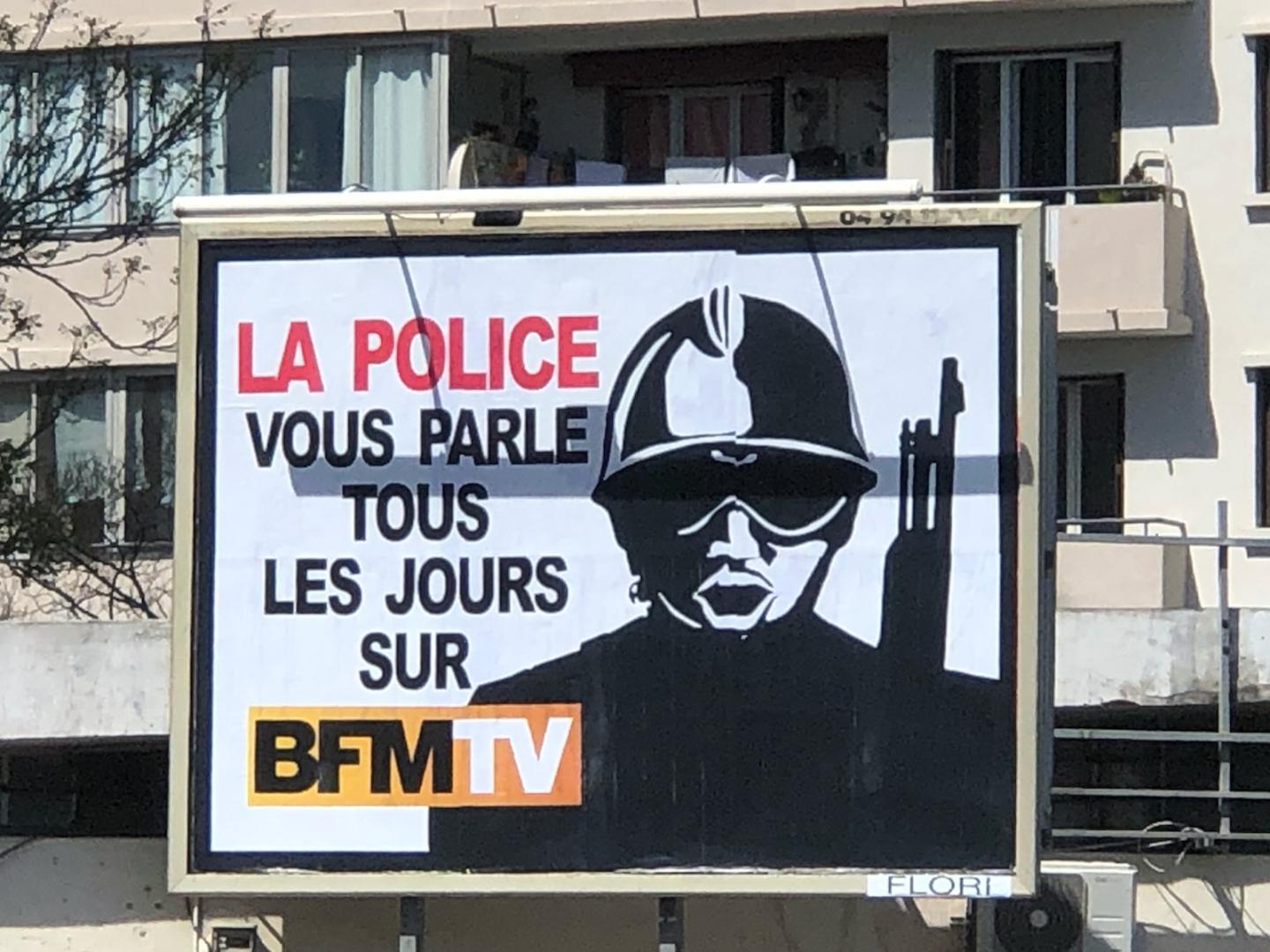 Flori 's poster in Toulon. Source: Paris Burns
French artist Michel-Ange Flori placed a new poster on a billboard in Toulon, according to the Telegram-channel Paris Burns.
Flori draws attention to cooperation between police and television when covering yellow vests protests.
"Police talk to you every day through BFMTV" the huge poster reads.
BFMTV is known for its pro-police rhetoric and coverage style. BFMTV lawyers filed a lawsuit against the artist, demanding 150,000 euros as compensation for "the damage inflicted on the TV channel".
Subscribe to our mailing list: