Marsha P. Johnson and Sylvia Rivera were among the key participants of the Stonewall Uprising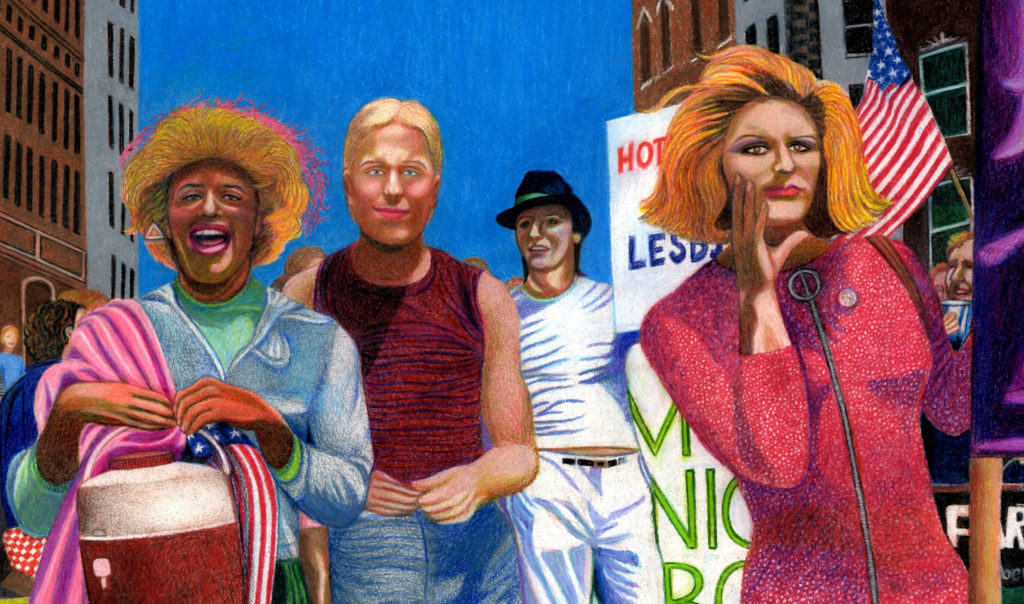 Marsha P. Johnson, Marsha P. Johnson, Joseph Ratanski and Sylvia Rivera at Pride Parade in 1973 in New York by Gary LeGault. Source: Wikimedia Commons/Artforum
A monument to the key figures of the LGBTQ rights movement will be installed in New York to mark the 50th anniversary of the Stonewall riots, Artnet reports.
Marsha P. Johnson and Sylvia Rivera, close friends and allies in the fight for LGBTQ rights, were outstanding drag performers in the 1960s to 1980s. In 1969, they were at the forefront of the uprising that began at the Stonewall Inn and later founded the Gay Liberation Front.
The monument, proposed by the city authorities, will most likely be installed a block and a half from the Stonewall Inn. The Mayor's office calls it the "first permanent, public artwork recognizing transgender women in the world". The final location has not been approved yet.

The city announced an open call for artists to create the monument. More information can be found on the website of the New York City Department of Cultural Affairs.
Subscribe to our mailing list: