The number of visitors has increased over the past decade while staff numbers have dropped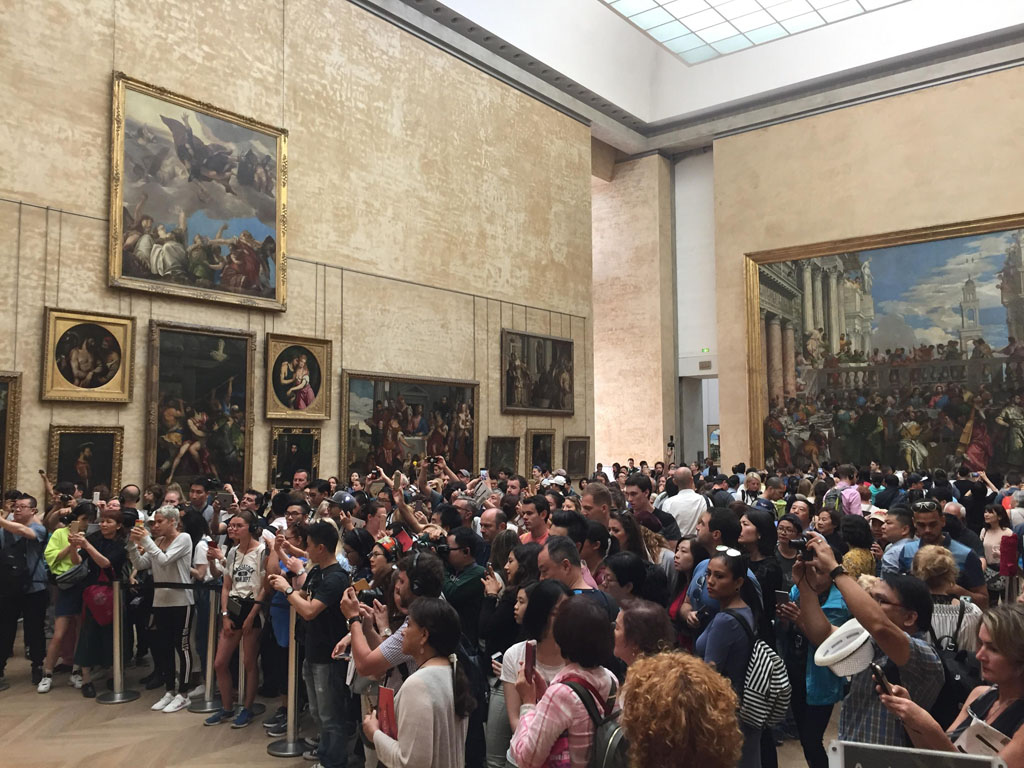 Louvre visitors in front of Mona Lisa. Source: www.reddit.com
On May 27, Louvre employees went on strike, protesting overcrowding, Artguide reports.
A statement announcing the closure was published on the Louvre's official Twitter.
The trade union explains the audience has increased by 20 percent over the past 10 years while the number of staff has declined. Museum employees cannot manage the influx of tourists.
The Louvre promises refunds to those who bought tickets for that day. "Visitor numbers are expected to remain high in the coming days. Only visitors with tickets purchased via the Louvre's official website are guaranteed admission. For this reason, we strongly recommend booking online", the museum warns.
Subscribe to our mailing list: