The trial over copyright infringement began on May 22 in Copenhagen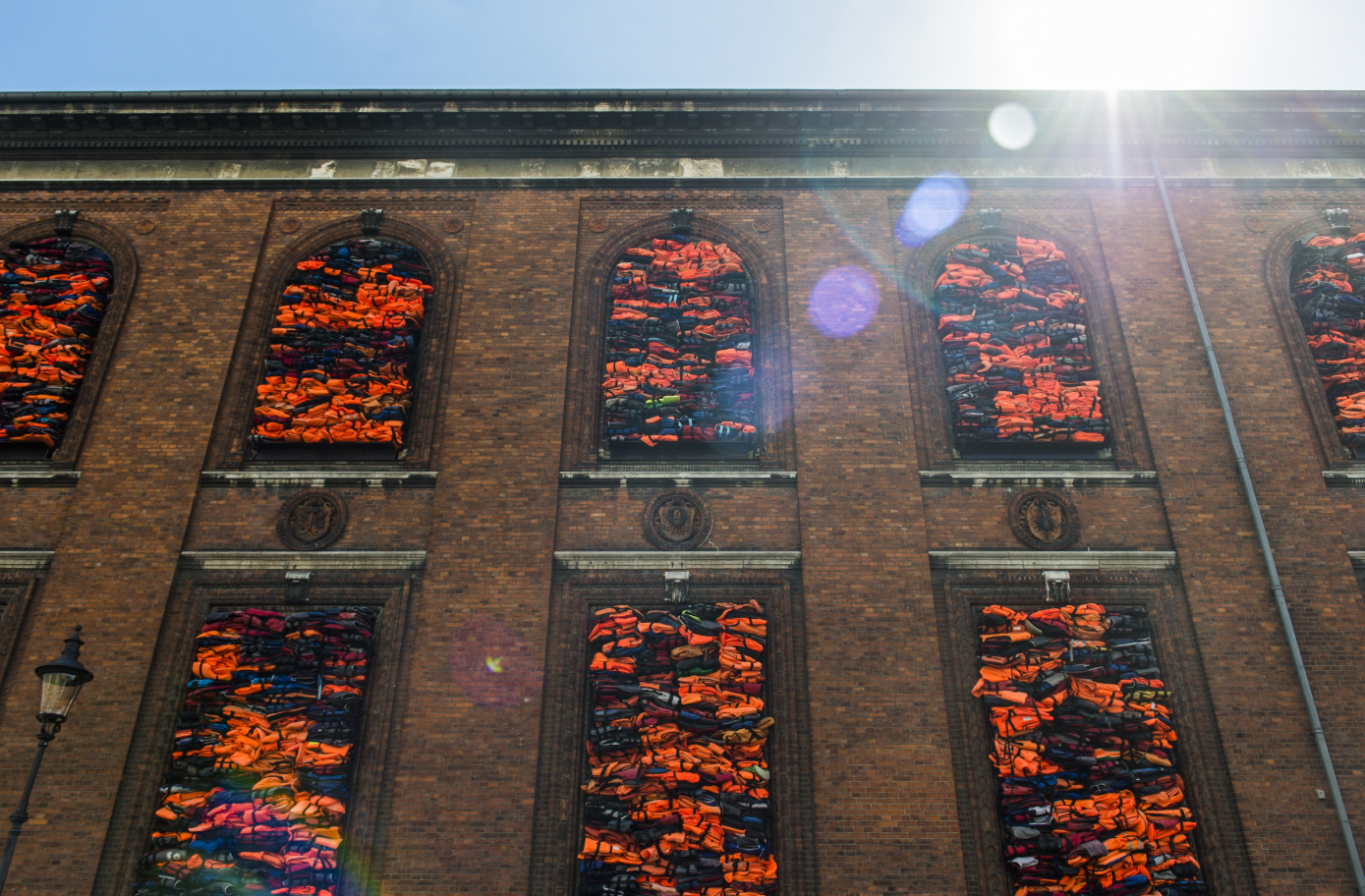 The Soleil Levant installation at the Kunsthal Charlottenborg, Copenhagen, Ai Weiwei, 2017. Source: Ida Marie Odgaard/Ritzau Scanpix/retailnews.dk
Chinese artist and activist Ai Weiwei has sued Volkswagen for using his work Soleil Levant (2017) in an ad, Artguide reports.
The case will be heard in a Copenhagen court. Ai Weiwei's installation Soleil Levant was presented on the facade of the Kunsthal Charlottenborg in Copenhagen from June to October 2017. The work is dedicated to refugees and consists of 3500 lifejackets used by migrants who reached Greece by sea.
The installation was used as the background for Volkawagen's advert.
Ai Weiwei wrote on Instagram about the trial and stressed the image was used without his permission and without crediting him.
"I am suing Volkswagen in Denmark for violating my intellectual property and moral rights," Ai Weiwei says in a statement published in March. "The infringing material was circulated to over 200,000 people, giving the false impression that I had authorized Volkswagen to use my artwork in its ad for the new Polo."
Volkswagen's spokesperson admitted the mistake and said the company had tried to reach a resolution, but the case went to court.
Ai Weiwei said the issue was not settled because of the company's "arrogant" attitude.
Subscribe to our mailing list: