The installation Venice in Oil is the artist's intervention in urban space with his own non-commercial concept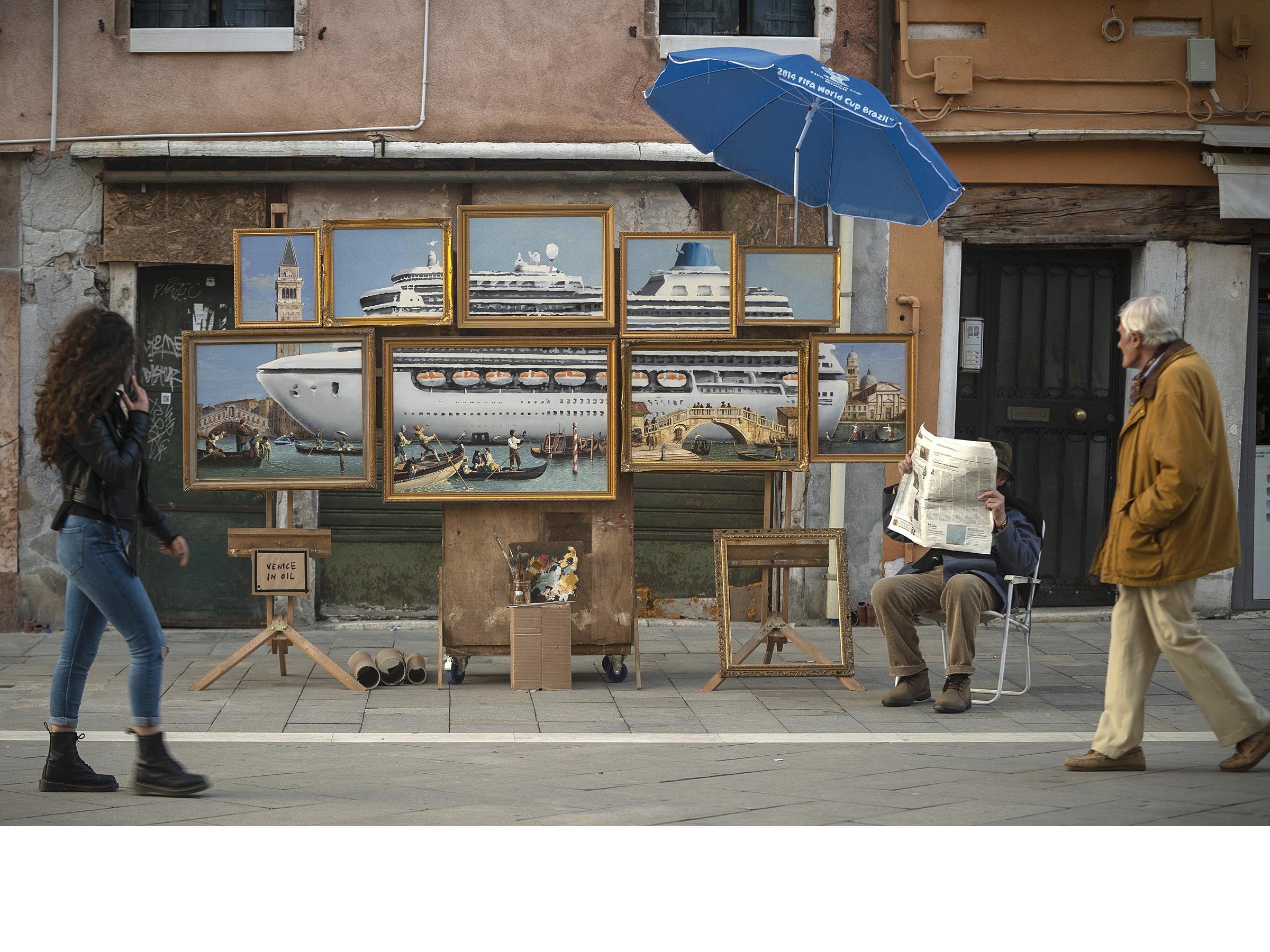 Source: banksy.co.uk
British underground street artist Banksy visited Venice during the Biennale and set up an unauthorised installation, Artguide reports.
He posted a video about the "guerrilla" exhibition on Instagram with the caption "Despite being the largest and most prestigious art event in the world, for some reason I've never been invited."
The video gained over 2.9 million views. It shows a person, supposedly Banksy, setting up a street stall with paintings in Saint Mark's Square. Titled Venice in Oil, the stall includes several works depicting Venetian gondolas and a massive cruise ship dominating the lagoon.
The video ends when police officers show up and say the artist is now allowed to sell his works without permission. The artist packs his belongings and leaves the square while a giant cruise ship is seen in the background.
Subscribe to our mailing list: