It was announced at the panel discussion "Preserving the Future: Conserving Contemporary Art in the Digital Age" at the Peggy Guggenheim Collection in Venice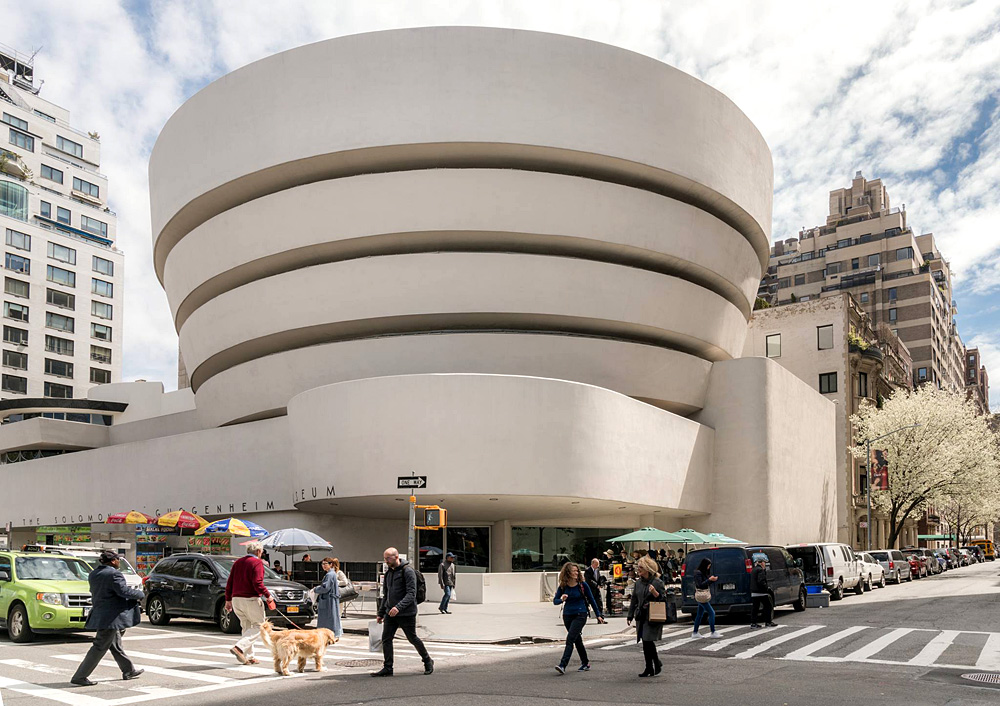 The Solomon R. Guggenheim Museum in New York. Source: The Art Newspaper
The fellowship launched by Russian oligarch Vladimir Potanin will give Russian-speaking professionals the opportunity to work in the Guggenheim's conservation department in New York for 18 months and take part in the study of more than 200 paintings by Vassily Kandinsky in the museum's collection, preparing the canvases for an exhibition.
"Our field tends to be systematic and scientific, however the products of our contemporary artistic culture span so many types of media that we have really had to expand our methodologies and become comfortable with our discomfort," – said Lena Stringari, the Guggenheim's deputy director and chief conservator.
"This is not a one-time fellowship", Oksana Oracheva, the general director of the Vladimir Potanin Foundation, told the Art Newspaper in Venice. The programme is designed to for a group of expeerts sharing a common approach to the importance of preserving contemporary art who will foster future generations of professionals.
Applications are accepted until June 15 on the Guggenheim Museum's website. The first fellow will go to New York in January 2020.
Subscribe to our mailing list: