The Biennale runs through November 29, 2019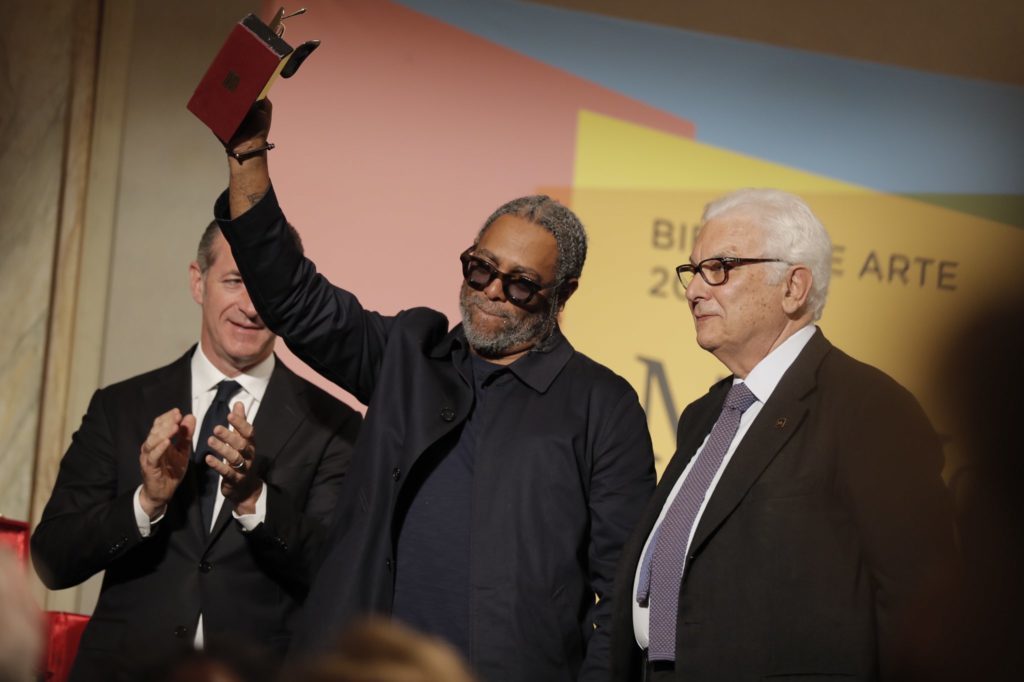 Arthur Jafa. Source: Venice Biennale/Artforum
The jury for the 58th Venice Biennale "May You Live in Interesting Times" awarded top Golden Lion prizes to American artist Arthur Jafa and the Lithuanian pavilion, according to Artforum.
Jafa presented his film The White Album. The Lithuanian pavilion won the award for the opera about climate change Sun & Sea (Marina) by Rugilė Barzdžiukaitė, Vaiva Grainytė and Lina Lapelytė.
The Silver Lion was awarded to Cyprus-born, Berlin-based artist Haris Epaminonda for the thirty-minute video Chimera. Special mentions were also given to Teresa Margolles for her "sharp and poignant works that deal with the plight of women grossly affected by the narcotics trade in her native Mexico" and to Otobong Nkanga for her "ongoing and inspired exploration across media into the politics of land, body, and time".
Subscribe to our mailing list: