Unknown activists put up posters in pedestrian underpasses in central Minsk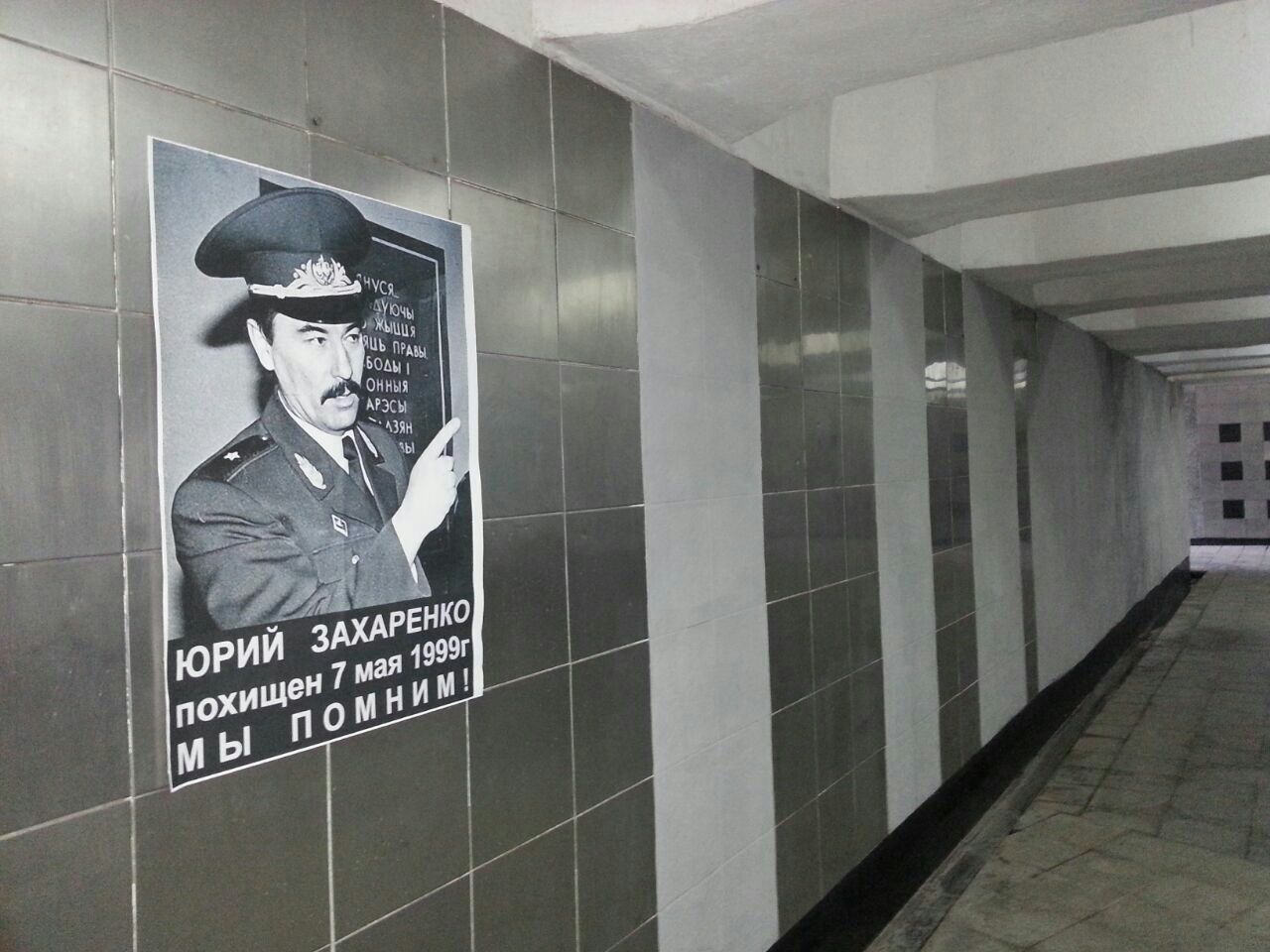 Source: Basta!
Interior minister Yury Zakharanka, one of the leading opposition figures in Belarus, was abducted 20 years ago, on May 7, 1999. He was 47, Basta! Telegram-channel reports.
Politicians, journalists and human rights activists think Zakharanka, Hanchar, Krasouski and Zavadski were abducted by the so called "death squads" the order of the country's president Alexander Luakshenko. "Death squads" were used in the 1990s to eliminate criminals in Belarus.
As human rights activists preliminary concluded, main suspects in the abduction of Zakharanka, Hanchar, Krasouski and Zavadski are Alexander Lukashenko, Viktar Sheiman (the then head of the Security Council), Yury Sivakou and Uladzimir Navumau (interior ministers), Dzmitry Paulichenka (the then commanders of the military base 3214) and Nikalai Vasilchanka (the then president's security chief).
The conclusions by Belarusian human rights activists were confirmed by the 2004 report by PACE member Christos Pourgourides who conducted his own investigation.
Subscribe to our mailing list: