Poland's interior minister Joachim Brudziński said the posters were "the profanation of the image of Our Lady" and added that "any story of freedom and tolerance does not give anyone the right to offend the feelings of believers".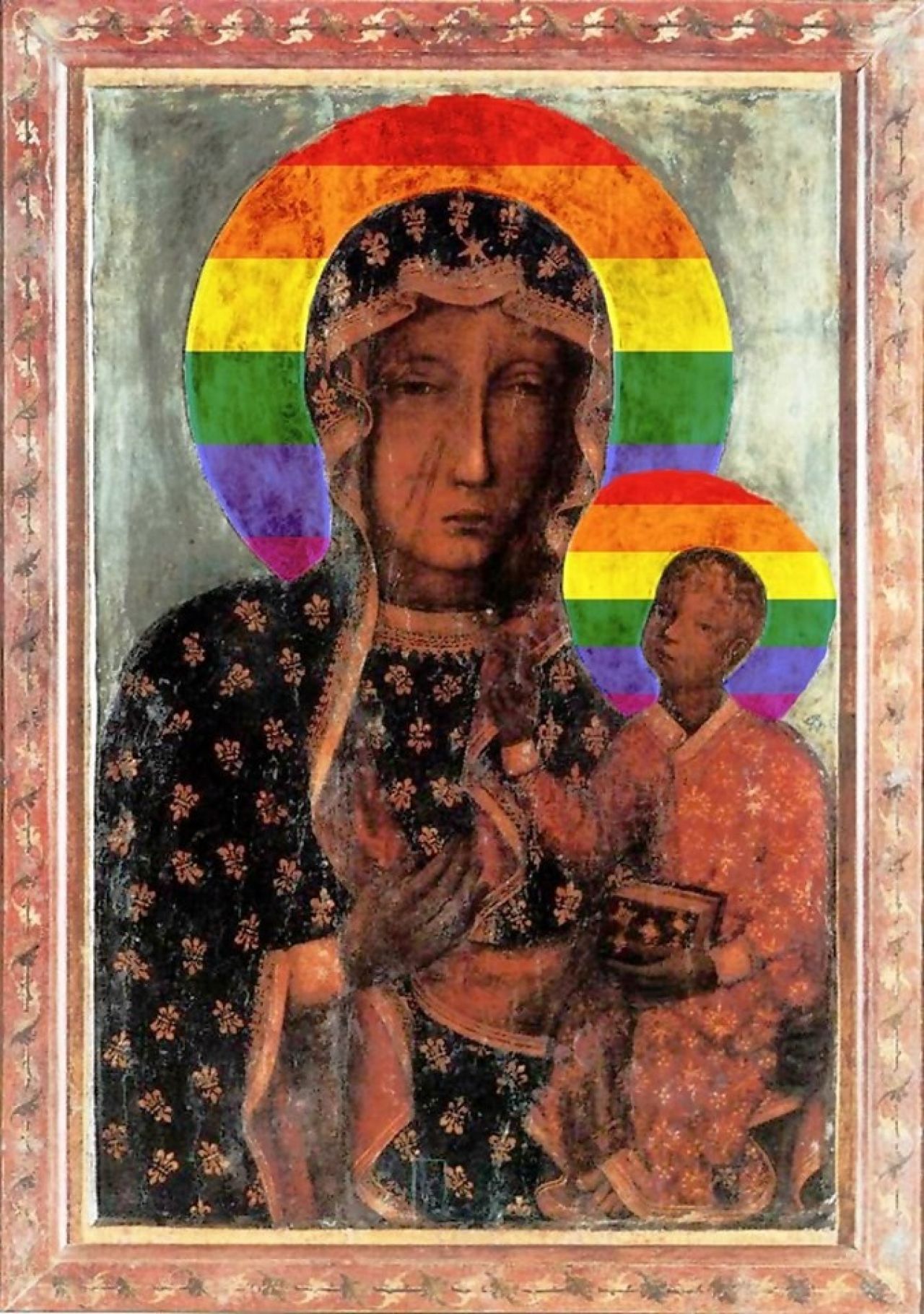 Source: Twitter
In Płock, Poland, a woman was detained on suspicion of offending religious feelings after posters depicting the Virgin Mary with a rainbow halo were noticed in the town, Bird in Flight reports.
A spokesperson for Płock's police said they prepared charges against the 51-year-old woman when she was abroad. When she returned to Poland, the police searched her home and found dozens of posters depicting the Virgin May with a rainbow halo. Under Polish laws, offending religious feelings is a crime. The woman may face up to two years in prison if found guilty.
According to Amnesty International, the detained woman is a Polish human rights activist Elżbieta Podlesna. She returned to Poland from a trip to Belgium and the Netherlands with Amnesty International. Podlesna says her laptop, mobile phone and memory card were seized. The police also requested a CCTV camera from the building where she resides.
Our Lady of Częstochowa, which is often called the Black Madonna due to her dark skin tone, is a popular Christian icon located at the Jasna Góra Monastery, the main pilgrimage site for Polish Catholics.
Subscribe to our mailing list: