The Digital Archives Initiative (DAI) will provide access to rare materials related to modern art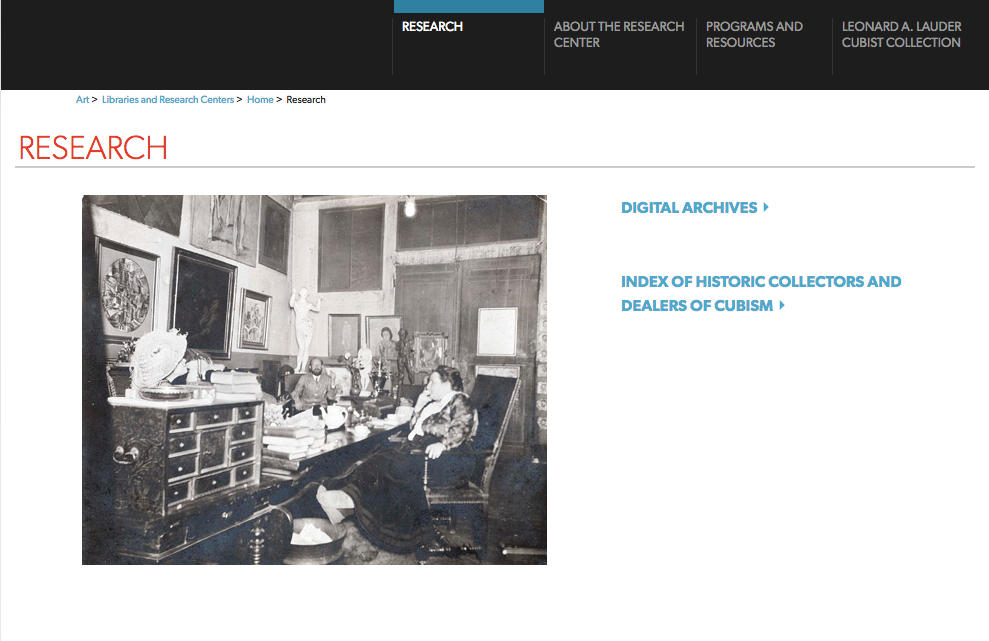 Digital Archives Initiative, screenshot. Source: Digital Archives Initiative
The Metropolitan Museum of Art's Leonard A. Lauder Research Center for Modern Art launched the
Digital Archives Initiative (DAI), a new project developed through partnerships with institutions and artists' estates worldwide, Artguide learnt from Artdaily.
The first DAI collection created through a partnership with the Institute of Art History, Czech Academy of Sciences in Prague contains unpublished notes by Vincenc Kramář on Picasso's first solo exhibitions outside France – at Heinrich Thannhauser's Moderne Galerie in Munich in 1913.
Kramář was a leading collector of the works of Georges Braque and Pablo Picasso. He also was among the first art historians to study Cubism. He played a central role in promoting Cubism in Prague and shaped its reception among Czech artists and audiences.
Earlier, Kramář's notes on the 1913 Munich exhibitions were available only to scholars in the archive at Prague's Institute of Art History. The exhibition catafalque lacks details and specific information that would help identify individual works, but Kramář's notes shed light the exhibition.
The project on DAI's website includes an interactive reproduction of Kramář's notes with a Czech transcription and English translation. It also features Kramář's annotated copy of the exhibition catalogue and footnoted identifications of some of the artworks.
Subscribe to our mailing list: