The museum removed provocative works by several artists, among them a video showing a woman eating bananas. Protesters gathered outside the museum to do the same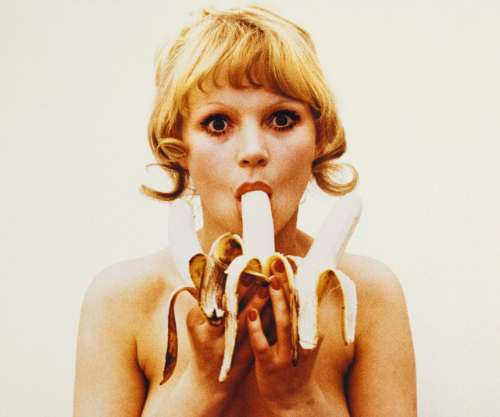 Sztuka konsumpcyjna, Natalia LL, 1973. Source: Artforum
On April 29, hundreds of people staged a protest outside the National Museum in Warsaw. They protested against the museum's decision to remove the work Consumer Art (Sztuka knsumpcyjna) by artist Natalia Lach-Lachowicz ( Natalia LL), Artforum learnt from Associated Press.
The museum also removed a 2005 video by Katarzyna Kozyra, showing a woman walking two men on all fours, dressed as dogs.
The museum's director Jerzy Miziolek said he stood against "showing works that could irritate sensitive young people". Visitors have complained about the artworks for several years, according to him. He denied the museum was pressed to remove the works.
Hundreds of social media users began to post photos of themselves eating bananas. The works were reinstated following the outcry, but only until May 6, when the museum will start rearrangement in its gallery of art from the twentieth and twentieth-first centuries.
Subscribe to our mailing list: