The announcement was made after the British musician and his husband made a significant donation to the museum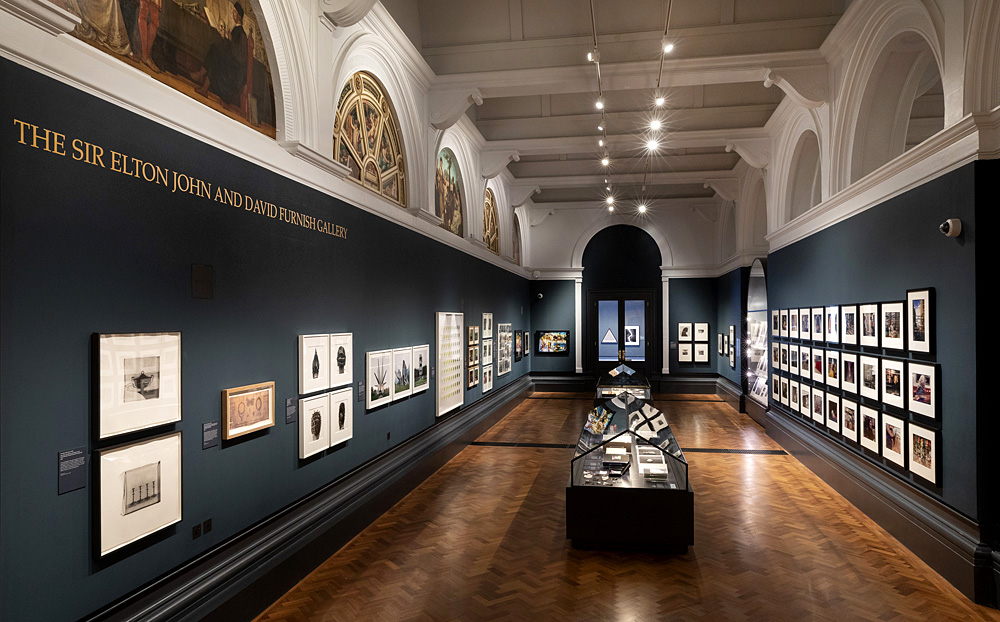 The Sir Elton John and David Furnish Gallery at the V&A Photography Centre. Photo: V&A/The Art Newspaper
One of the rooms in the newly opened photography centre at London's Victoria and Albert Museum will be renamed after Sir Elton John and David Furnish. The popular singer and his spouse have made a donation to the museum. "The figure is confidential. However, it is a significant donation," the Art Newspaper quotes the museum's spokeswoman as saying.
The donation opens a long-term partnership in photography between the couple and the museum. A "major co-curated temporary exhibition" is planned as part of the partnership, according to the project's press release.
"With a focus on the contemporary, the collaboration will offer opportunities to bring together highlights from the V&A's world-leading photography collection of over 800,000 photographs, alongside The Sir Elton John photography collection, one of the greatest private photography collections in the world," the press release reads. The space of the new photography centre will double after an extension in 2022.
Subscribe to our mailing list: