Warren B. Kanders is accused of manufacturing tear gas that was used against refugees on the US-Mexico border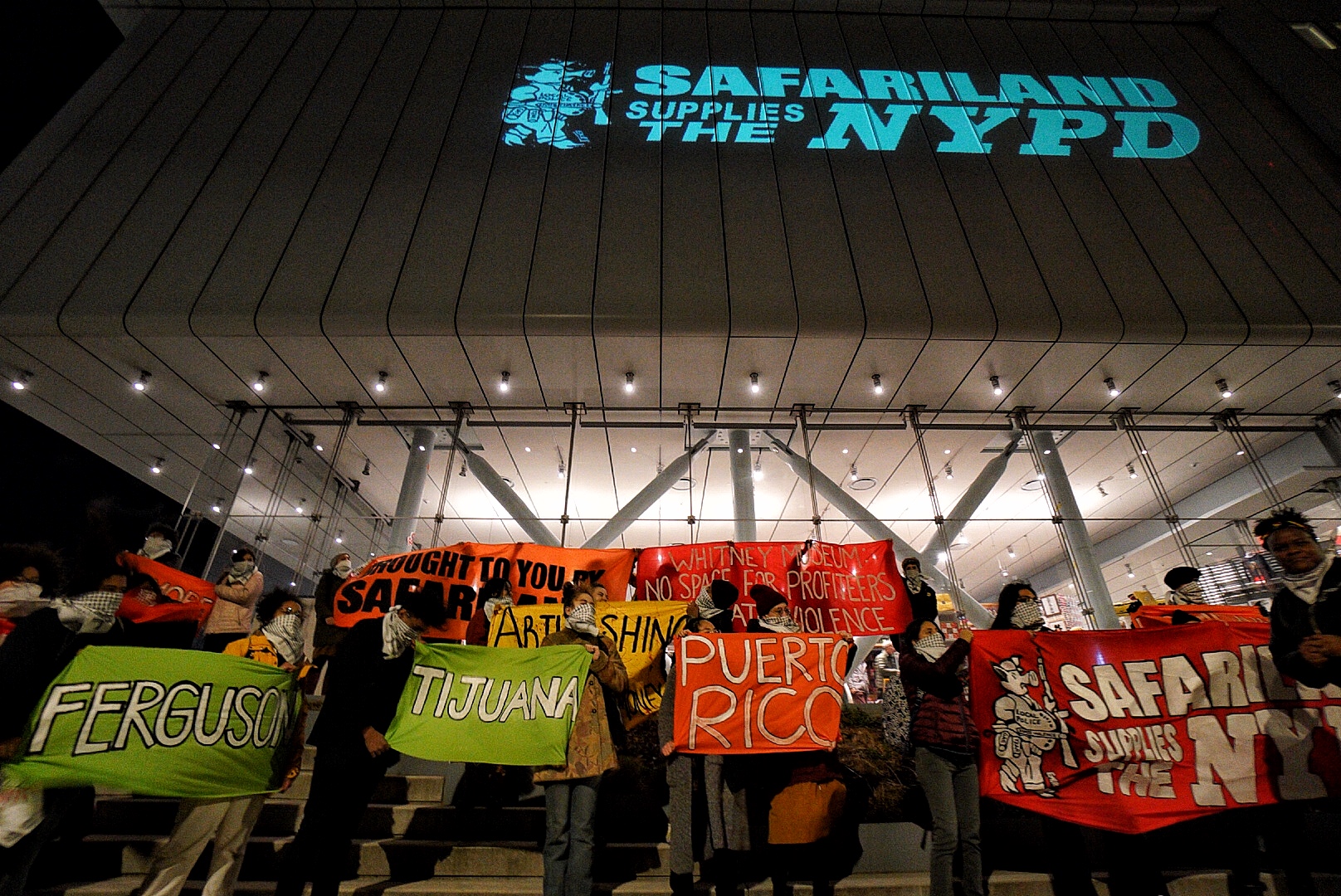 Protesting activists. Source: Andres Rodriguez/Artforum
Over 120 theorists, critics and scholars have signed an open letter calling on the Whitney Museum of American Art in New York to remove Warren B. Kanders from his position as vice chairman of the board.
Kanders is the owner and CEO of the private defense company Safariland that produces tear gas canisters that were used against refugees on the US-Mexico border.
"The stakes of the demand to remove Kanders are high and extend far beyond the art world," Artforum quotes the document as saying. "Alongside universities, cultural institutions like the Whitney are among the few spaces in public life today that claim to be devoted to ideals of education, creativity, and dissent beyond the dictates of the market. Yet these institutions have been historically entwined with the power structures of settler colonialism, white supremacy, heteropatriarchy, and capitalism." 
The activist group Decolonize This Place organised a number of protests to raise awareness about the controversy. In February, activists announced they would hold "nine weeks of art and actions" and planned to organise events at the museum every Friday until the opening of the Whitney Biennial on May 17.
Two protesters have been detained. On March 22, activists flooded the blockbuster Andy Warhol exhibition, which was sponsored by Kanders. During the second protest action, protesters sang songs for liberation, handed out flyers, unfurled banners and raised awareness about Kanders and his business.
Subscribe to our mailing list: