The activist group Decolonize This Place calls to continue protests outside the Whitney Museum of American Art in New York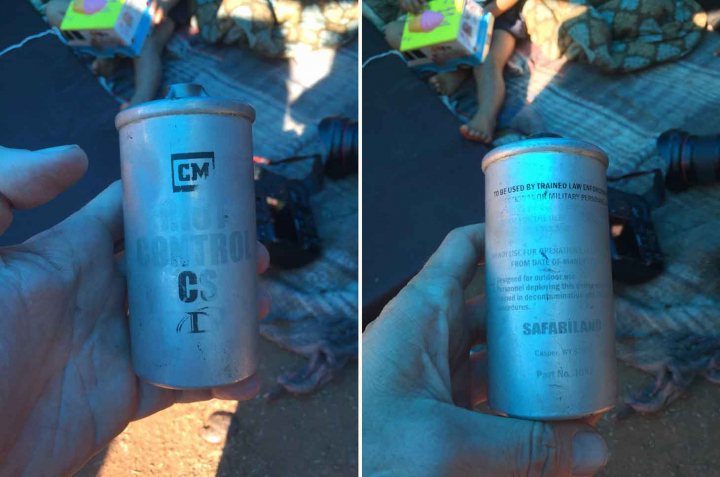 Tear gas canisters Safariland found by journalist Patrick Timmons after a police attack on political refugees on the US-Mexico border. Source: Patrick Timmons/@patrickwtimmons/Hyperallergic
Activists started protests at the institution on December 9 after they learnt that vice chair of the museum's board Warren B. Kanders is the owns and CEO of Safariland weapons company. The company's products include tear gas canisters, which police used against political refugees on the US-Mexico border in 2018, according to Artforum.
Activists are going to meet on January 26 to discuss plans on how to confront the museum and achieve their goal of removing Kanders from the board.
Kanders's ties to the weapons company were first reported by Hyperallergic. The news sparked protests even inside the museum: almost 100 staff members wrote an open letter criticising Kanders's activities and called on the museum not to accept aid from controversial sponsors.
The museum's director Adam Weinberg issued a statement in response to the letter: "As members of the Whitney community, we each have our critical and complementary roles: trustees do not hire staff, select exhibitions, organize programs or make acquisitions, and staff does not appoint or remove board members. Our truly extraordinary environment, which lends such high expectations, is something we must preserve collectively."
Activists say the statement ignores the conflict of interests that Kanders poses to the museum, in their view. They also angry at the museum's silence in response to their protest.
Decolonize This Place wrote on Facebook: "The current crisis of the Whitney is an opportunity to build power together. We are confident that by joining forces we can successfully pressure the museum to reverse its current stance on Kanders. This could be a first step to reclaiming the museum, and making it an institution truly accountable to its staff and to the communities it claims to serve."
Subscribe to our mailing list: