Cristina Fernández de Kirchner received them as bribes or bought them for stolen money. The collection's total cost is $4 million. She claims it is an attempt to distract Argentinians from tax hikes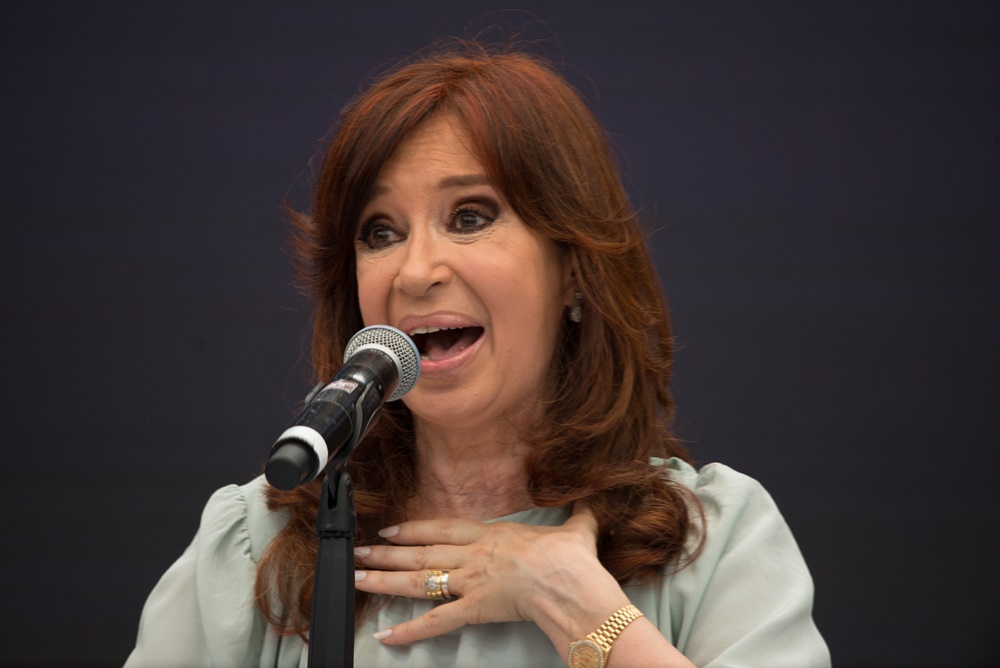 Cristina Fernández de Kirchner, 2018. Source: Mario De Fina/NurPhoto/Getty Images/Artnet
Cristina Fernández de Kirchner, who is now a senator, and her late husband, former Néstor Kirchner, are under investigation.
The Kirchners are accused of receiving tens of millions of dollars in bribes in exchange for big public work contracts. They are also known for operating a criminal network linked to the so-called "corruption notebooks", which documented bribes that businessmen paid to government officials, Artnet reports.
The parliament partially lifted her immunity so that police could carry out the investigation. Kirchner's three properties were searched, and 33 artworks worth $4 million were seized. The court seized $38 million worth of Kirchner's assets.
Kirchner wrote on Twitter that the seizure and the news about it was political stunt by her opponents: "… Clarin puts on top the increased taxes on everything, alongside a picture of '33 of Cristina's works of art' so that you will focus your anger on the so-called 'museum' in my house as opposed to the tax hikes on light, gas, and transportation."
Despite the corruption scandal, Kirchner plans to run for president against current president Mauricio Macri next year.
Subscribe to our mailing list: