The start of the first Strasbourg Biennale, which was to open on December 14, was pushed to next Friday, December 21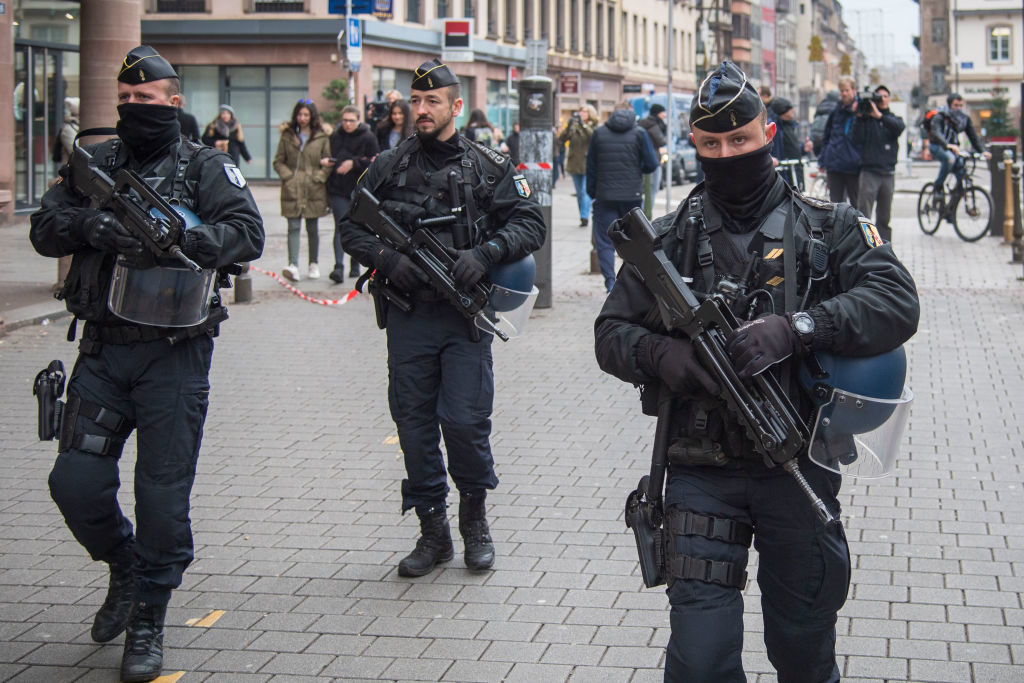 Police officers in Strasbourg's Christmas market after the December 11 shooting. Source: Thomas Lohnes/Getty Images/Artnet
On the evening of December 11, 29-year-old French national Chérif Chekatt opened fire in the Christmas market in Strasbourg, killing two and injuring several people. One of the injured persons is on life support.
On December 13, two days after the attack, the suspect was shot dead by police, according to Artnet.
The Strasbourg Biennale called Touch Me: Being a Citizen in the Digital Age will feature works by 18 artists from different countries.
According to the project's site, the exhibition offers to study human existence in the digital age as "humane and humanistic values are being put to the test".
Artnet quotes artist (Sarah Schoenfeld, a participant of the show, as saying: "I find it generous and empathic of the organizers of the biennale to postpone the opening in respect of the victims and the circumstances. It makes the topic of the exhibition, which talks about citizenship, stronger and gives it an urgent reflection. I am very sorry for the victims of course and in general about this fear generating events."
The exhibition opens on December 21 at 7pm and will run through March 3, 2019.
Subscribe to our mailing list: