Students of Belarus Free Theatre's Fortinbras theatre laboratory held performances in Minsk to support the LGBT community.
"All performances had the common message 'Make love not war!'" participants told Moc.media.
"LGBT+ and all people facing violence, oppression and insults – don't be afraid to raise your voice. You have the right to protect yourself. Protest against insults!" theatre laboratory students say.
They staged five performances during a week.
November 25, 2018 – An interactive LGBT tour
"The LGBT movement is not a trend or fashion. It has a rich history! During our trial tour, you could explore its history through the eyes of Tais, a winner of drag pageants. We also based it on a tour of iconic LGBT sites organised earlier by the MAKEOUT group,", the participants say about the tour.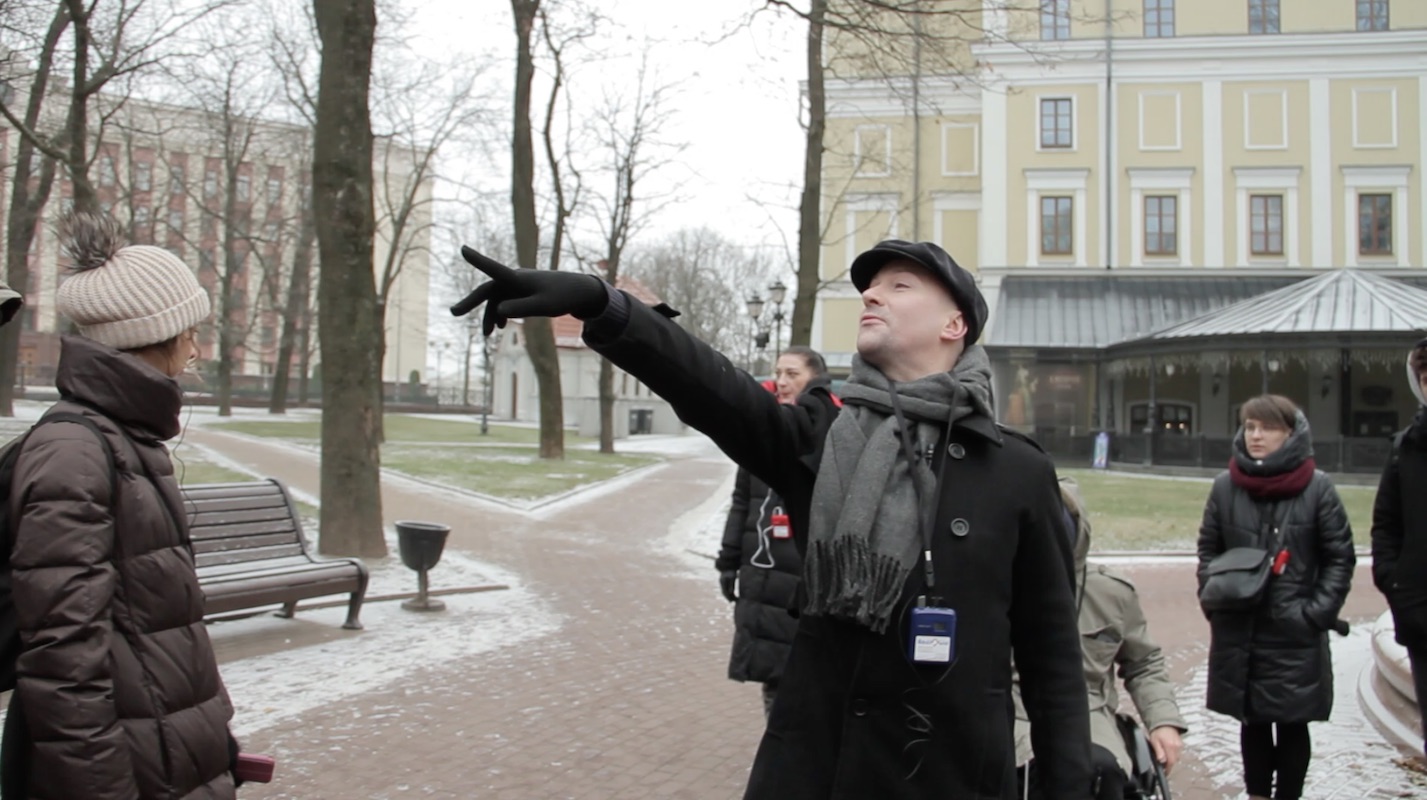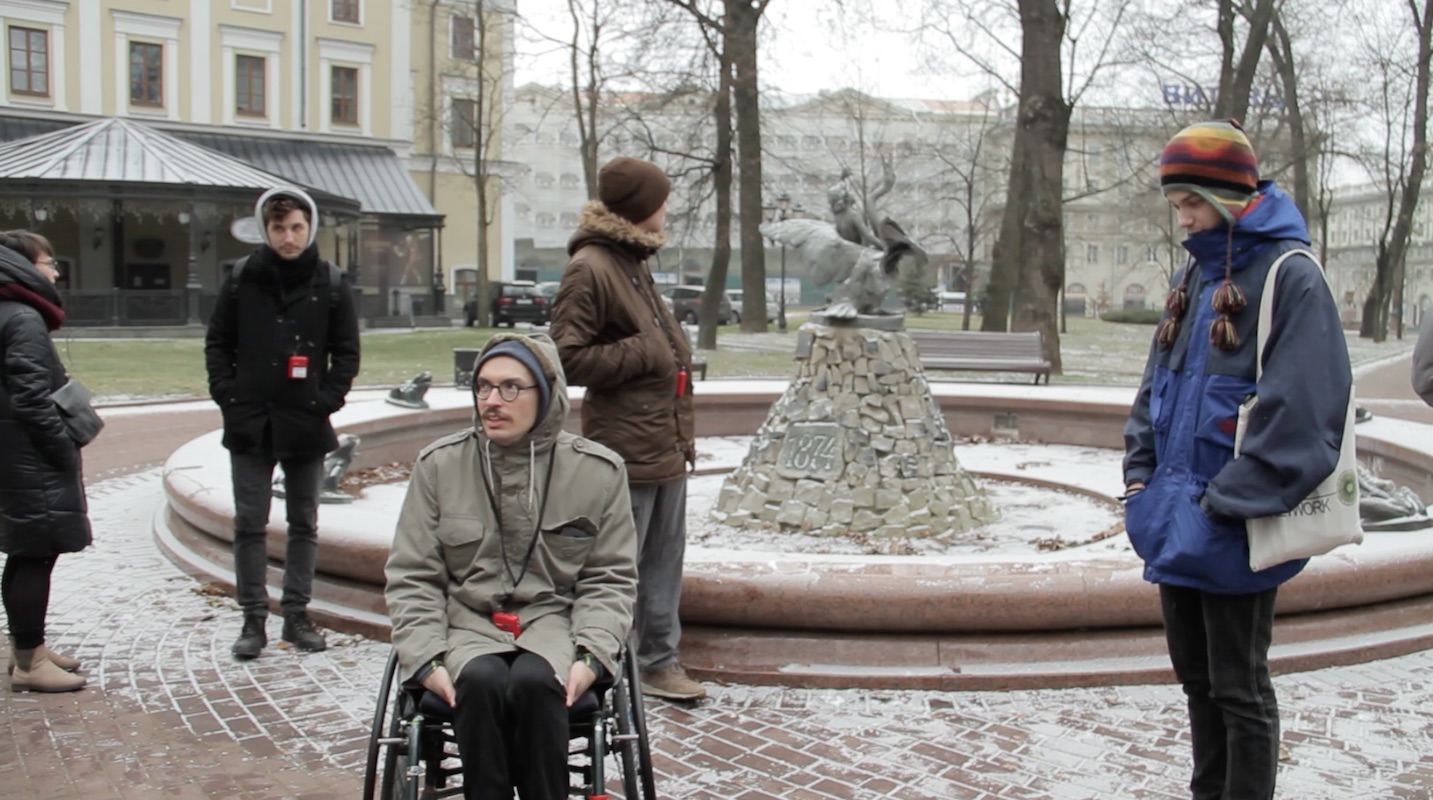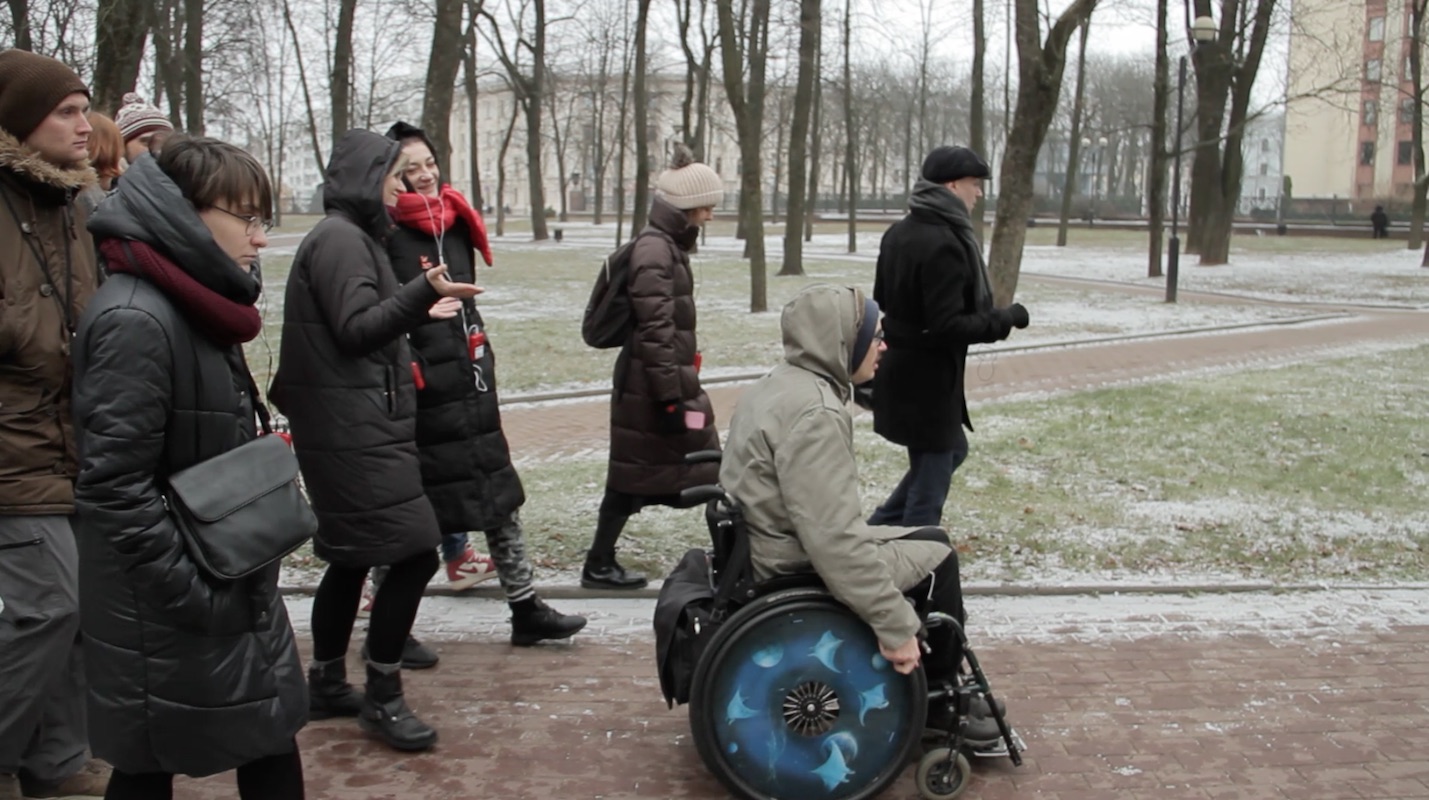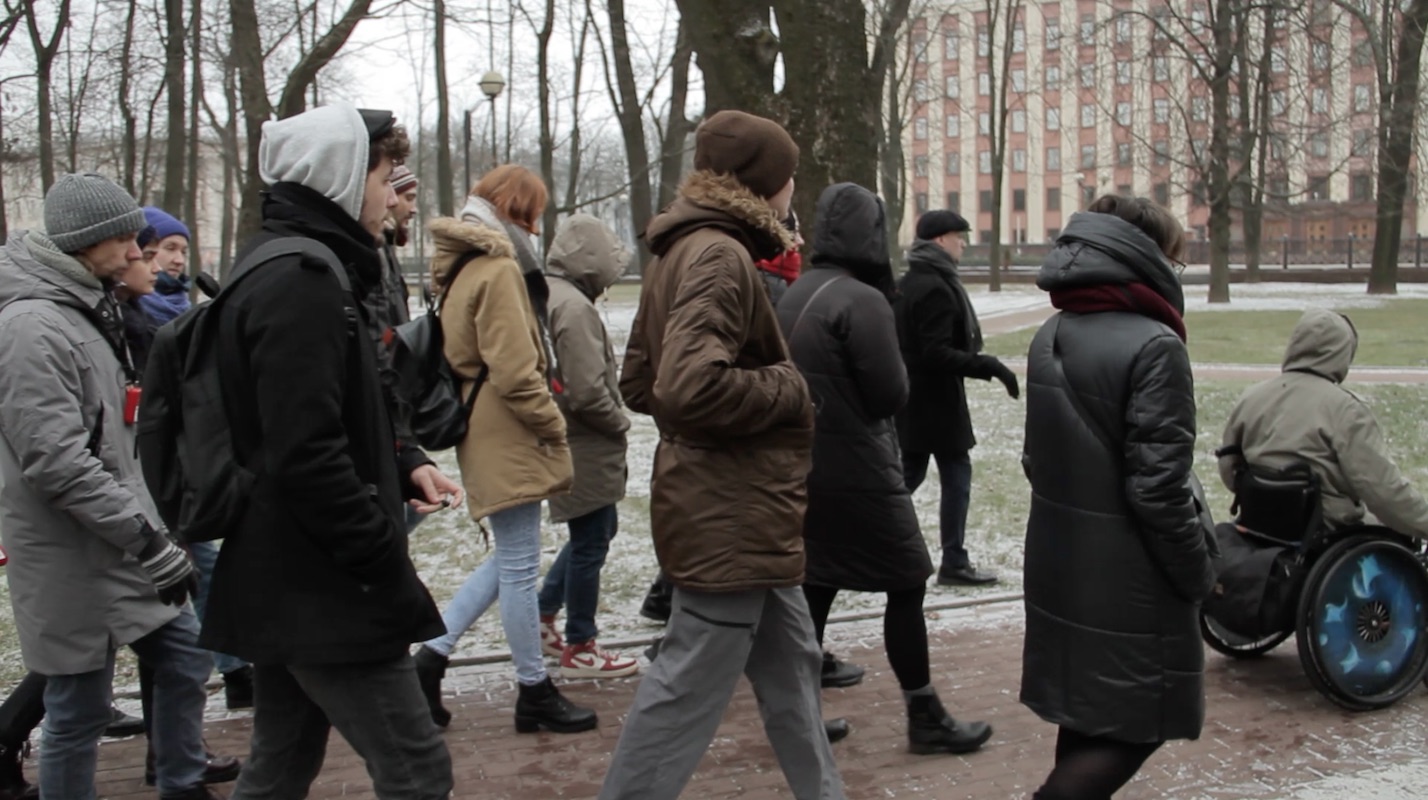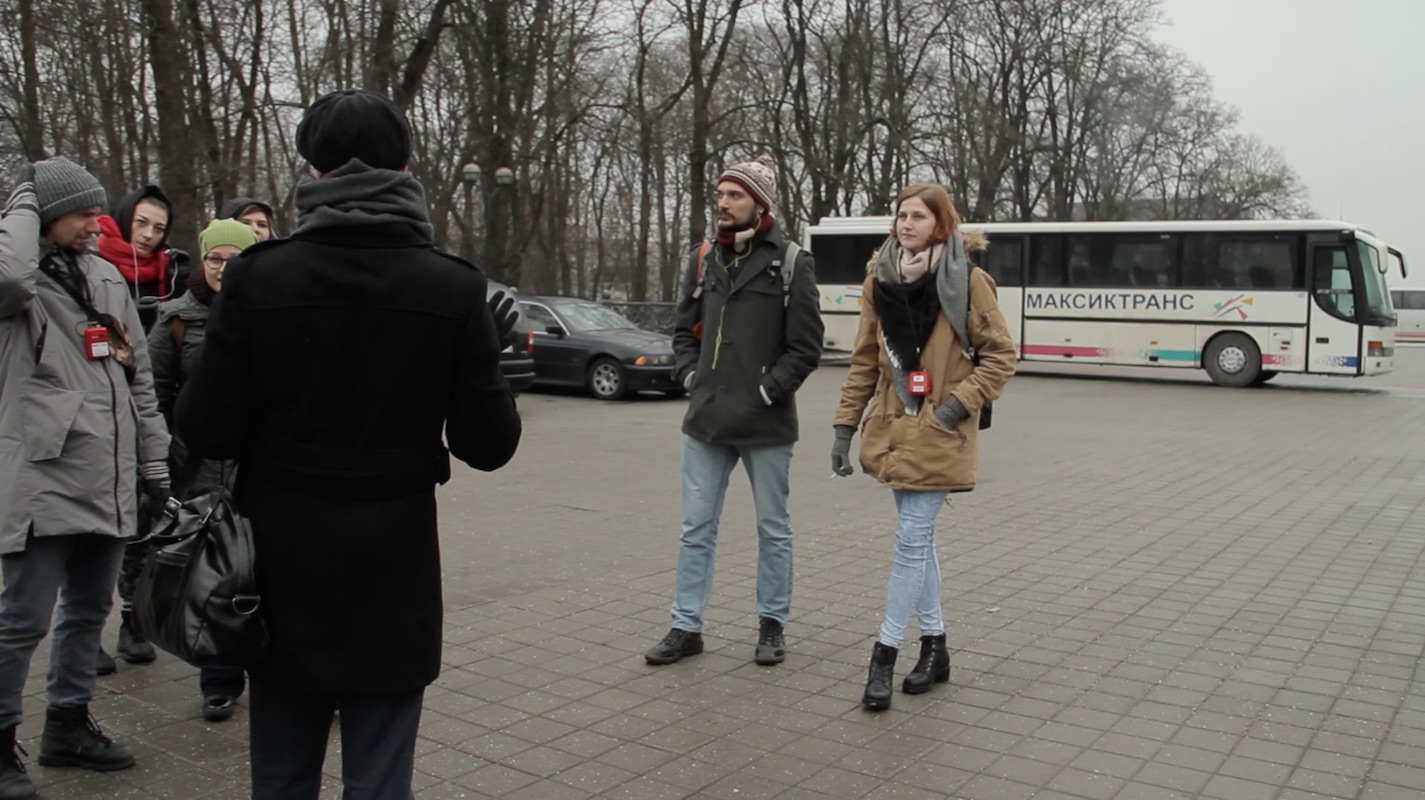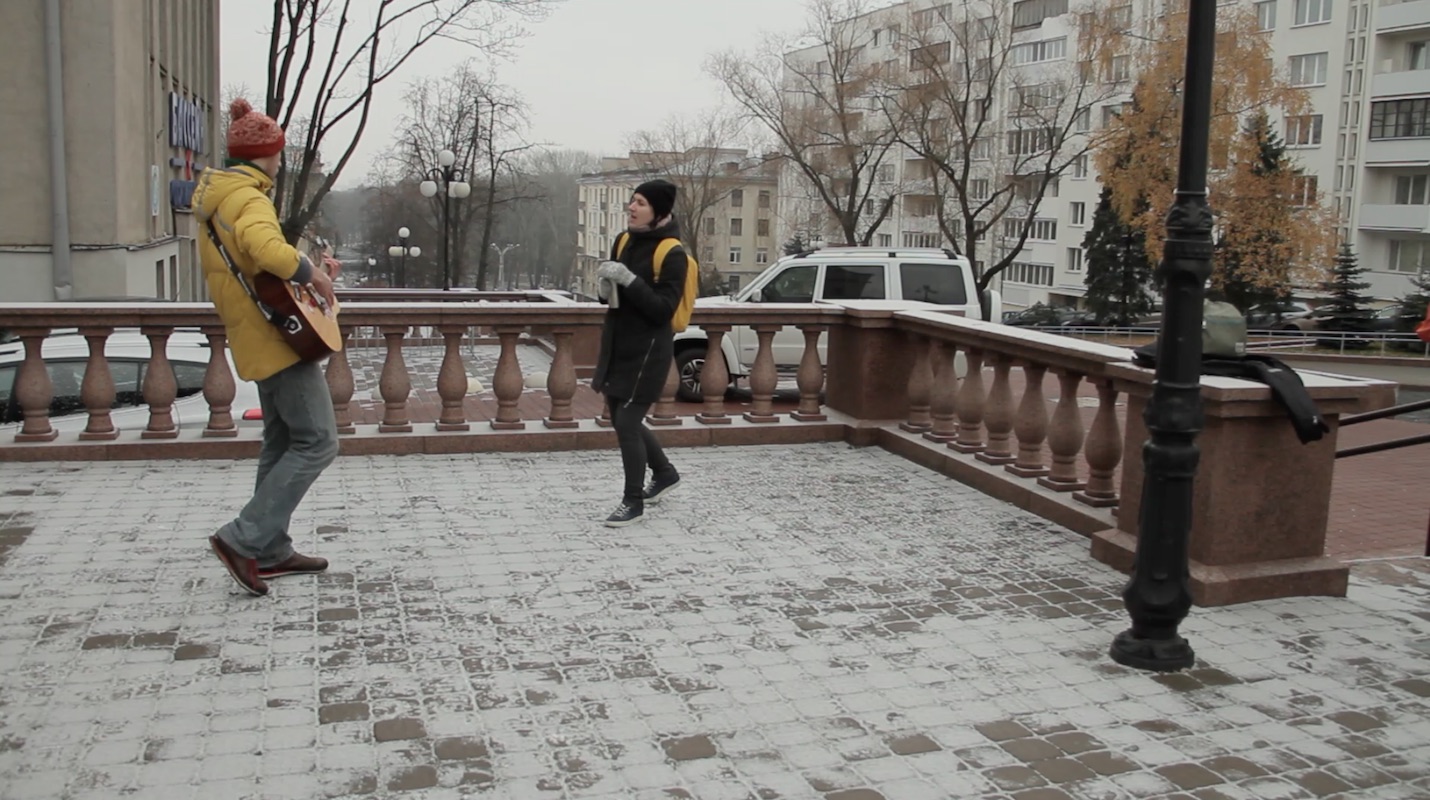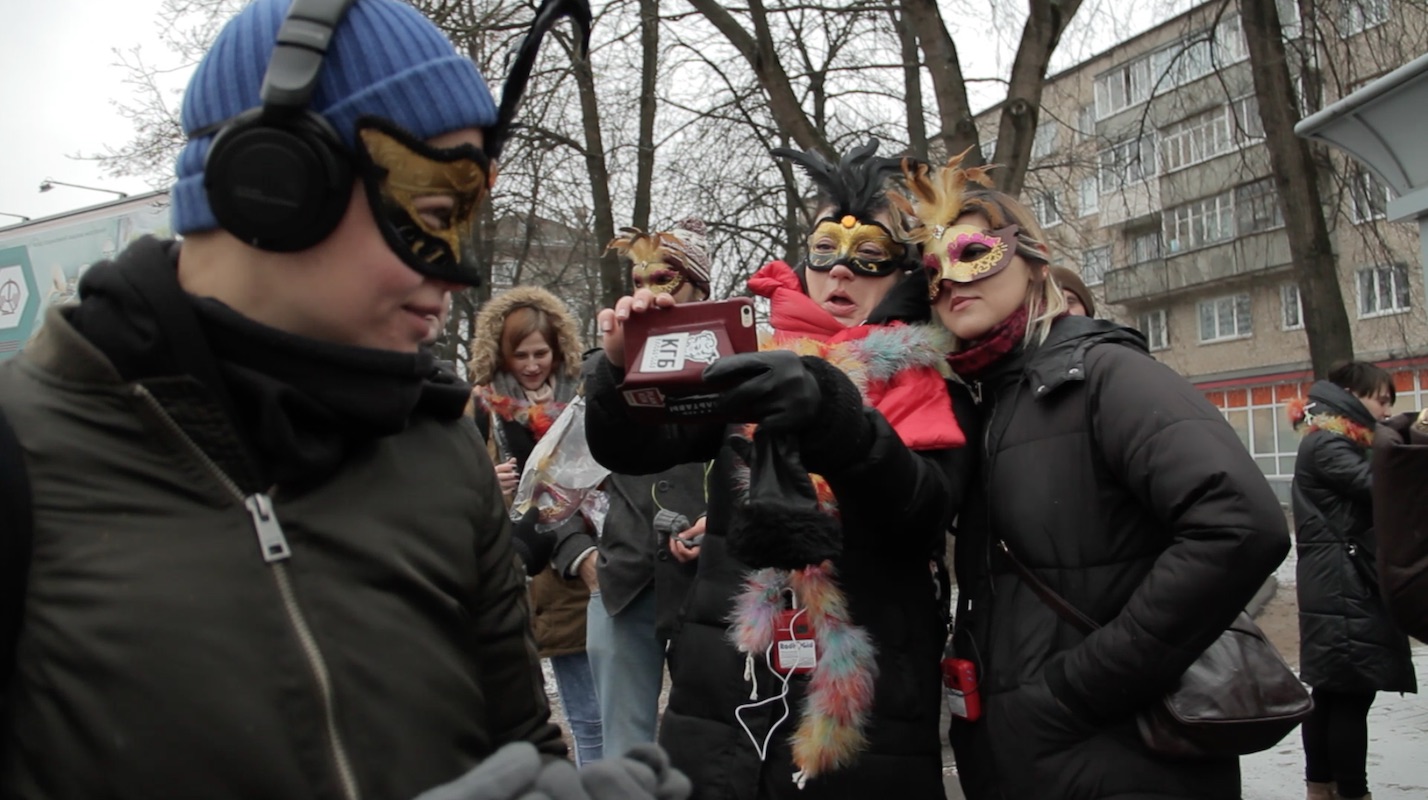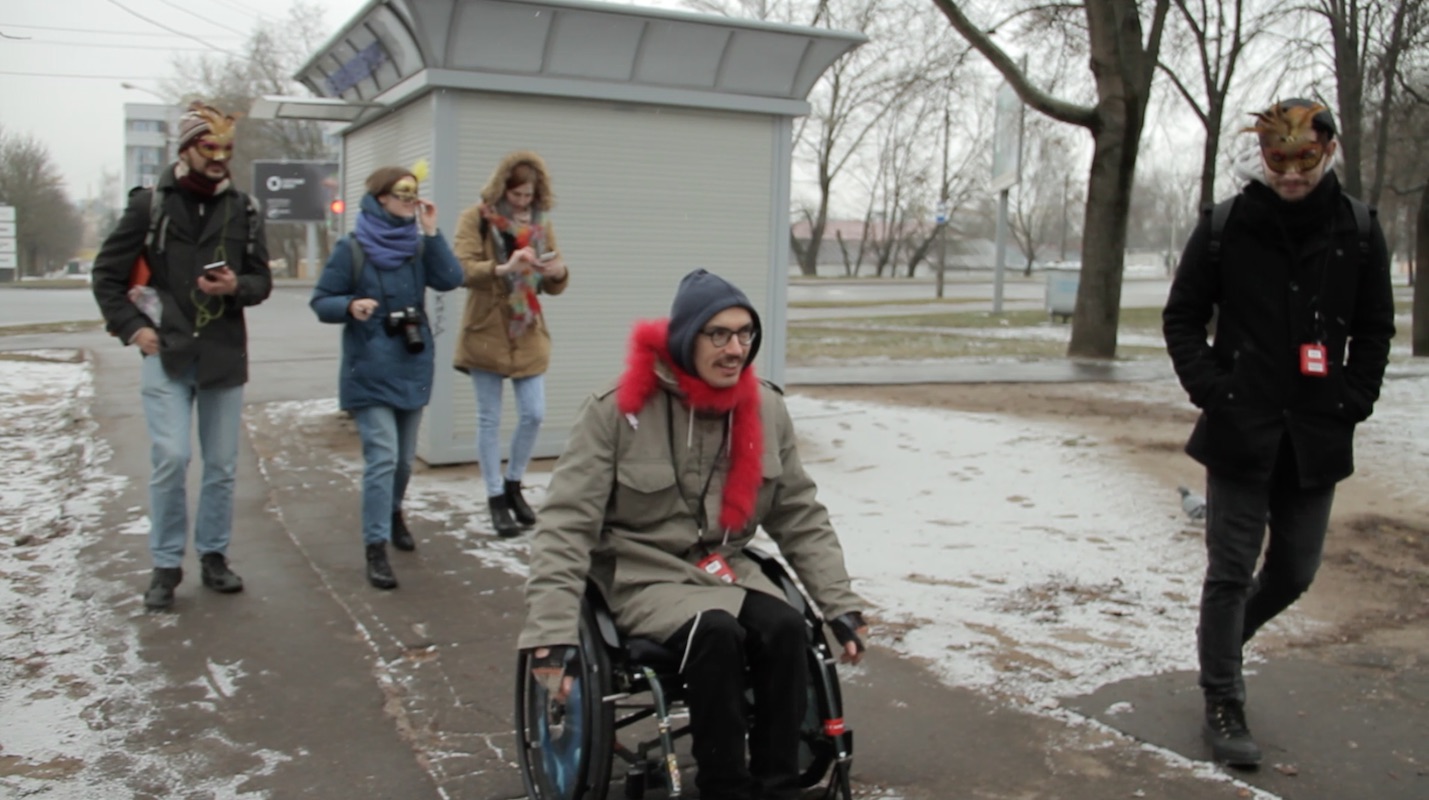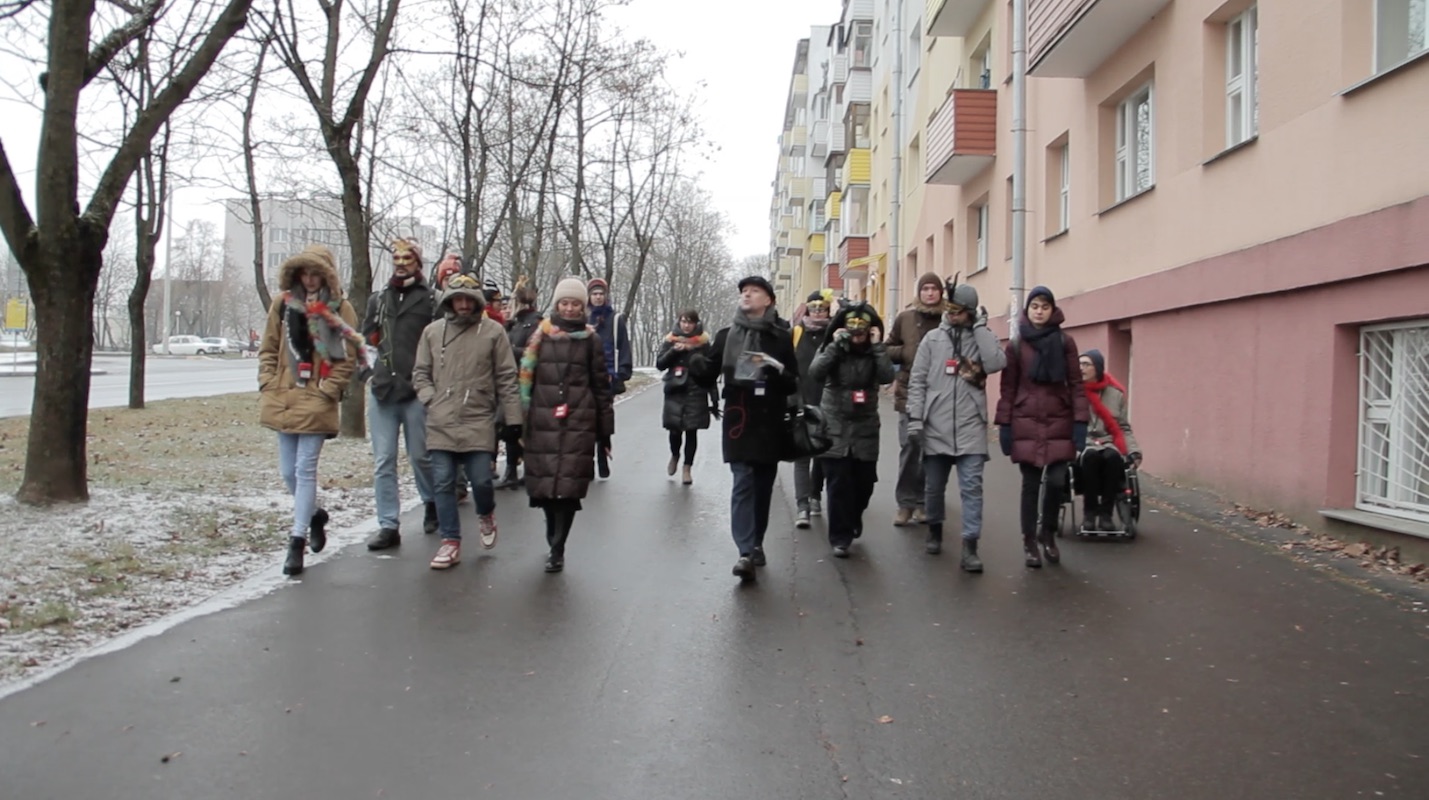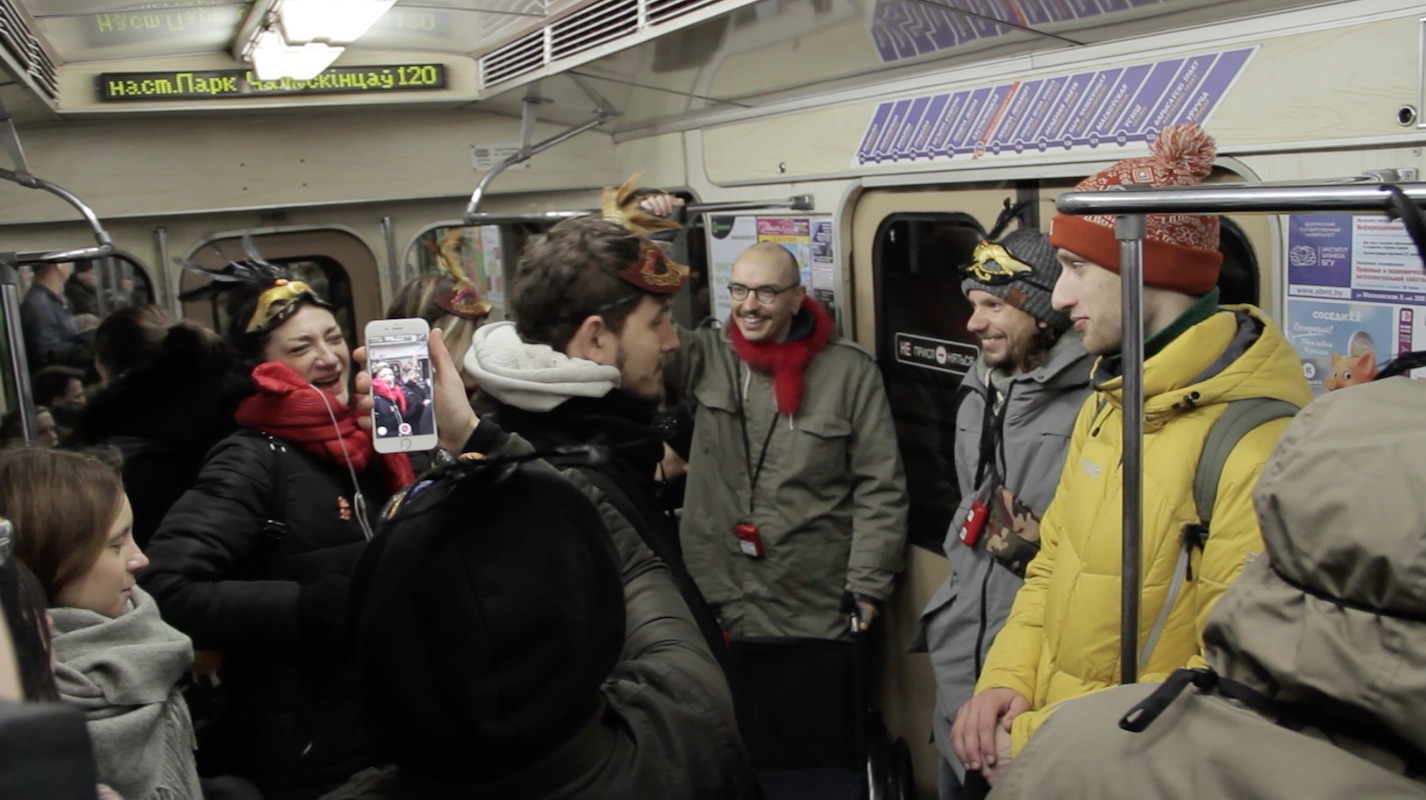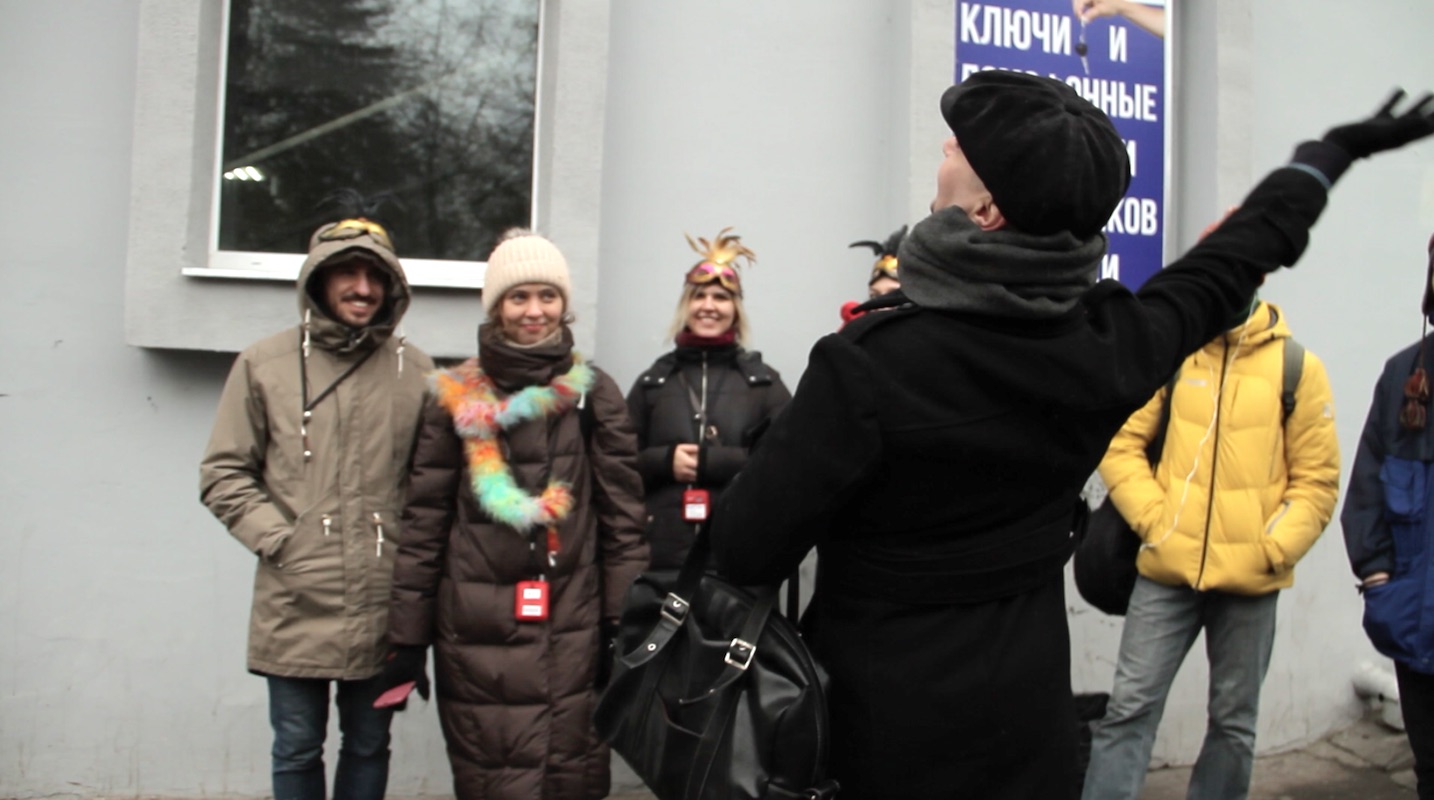 November 26, 2018 – Traditional values in the heart of Minsk
Participants sang traditional folk songs chastushki in a pedestrian underpass.
Enough imposing
Foreign values!
Beating your wife, children and gays
is what makes you a modern man!
[literal translation]
November 28, 2018 – Deconstruction of a policeman
"The frightening image of a policeman needs to be deconstructed. We have turned fear into love. Anyone can be an LGBT person. LGBT people often need protection from our homophobic society. So, we've created a special LGBT department to protect the rights of LGBT people and set an example for the police," the participants explain.
November 29, 2018 – Zybitskaya Street vs LGBT

"You are going to a bar. What do you find important? Music, food, a cocktail menu, service, the interior? What about safety and acceptance? Let's find out how Minsk bars treat LGBT people and see if they welcome all guests,"
December 2 – Invisibility
"It is generally accepted in Belarus not to notice the LGBT community. We demand that the state stop denying the existence of LGBT people in Belarus and begin to protect their interests, too,", the organisers says.
Subscribe to our mailing list: