They said they had experts' opinions on selected artworks from Igor Toporovski's collection of Russian avant-garde art but did not show any certificates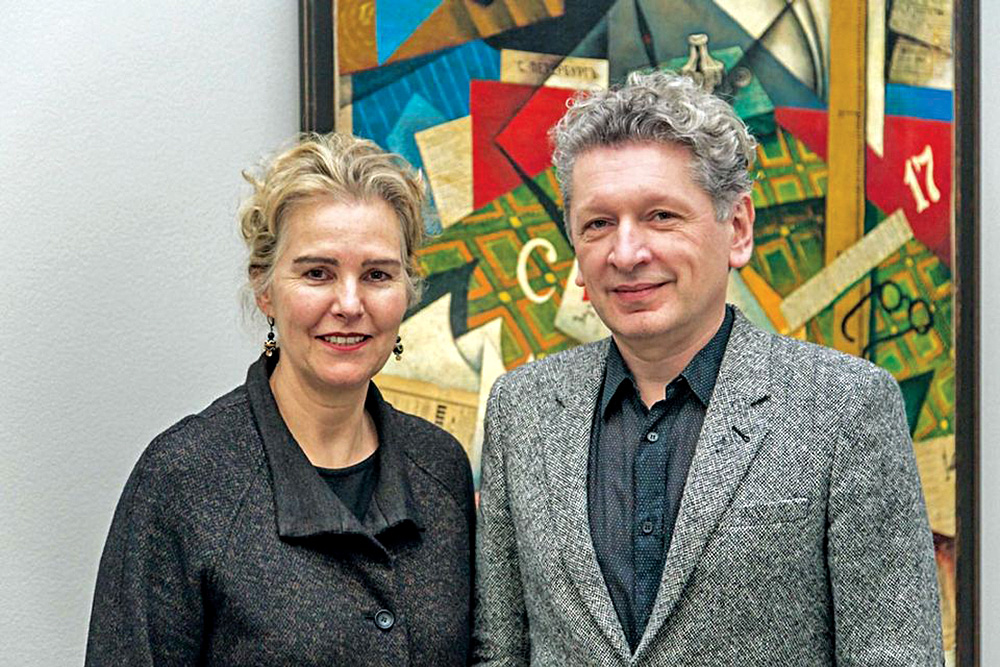 Catherine de Zegher and Igor Toporovski. Source: Fondation Dieleghem/The Art Newspaper
Igor Toporovski and Catherine de Zegher said the authenticity of dubious artworks was confirmed. Almost half of the works displayed at the museum as an addition to its permanent collection – ten – were examined by experts who proved those were authentic works of the early 20th century, the Art Newspaper reports.
Igor Toporovski is the owner of the Russian avant-garde art collection, whose authenticity is questioned by art experts. Catherine de Zegher was suspended as director of the Museum voor Schone Kunsten (MSK) in Ghent after she displayed several works from his collection.
"There is now new material-technical evidence, based on specialised laboratory research, that shows clearly and incontrovertibly that the works so far tested are genuine, they are authentic and proven to be so," Catherine de Zegher said in a statement published by the Flemish H Art magazine.
De Zegher and Toporovski, however, did not provide concrete results of the analyses and names of the laboratories that examined the artworks. Works for the examination, the most controversial ones, were selected by Igor Toporovski personally. De Zegher promised that all "art historical, archival and material-technical" details would be published in spring 2019 in a book dedicated to the collection and the Dieleghem Foundation established by Igor Toporovski and his wife Olga Toporovski-Pevsner.
The press conference organised to announce results of laboratory tests was attended by bailiffs who wanted to take a look at the documents the organisers were going to present to journalists. Geert Sels, a journalist at the Belgian newspaper De Standaard, thinks the bailiffs were sent by the Belgian police amid an ongoing investigation launched in March after allegations from a group of art dealers and art historians that Russian avant-garde artworks were fake.
"I carefully read press coverage of the press conference," art historian and curator Konstantin Akinsha says. "Ms de Zegher mentioned laboratories in Cologne and Paris. In this case, any art authentication expert would himself or herself if she means some odious laboratories known for providing controversial opinions."
Subscribe to our mailing list: