Visitors can see murals created in 1957–1958 by students, some of whom became famous later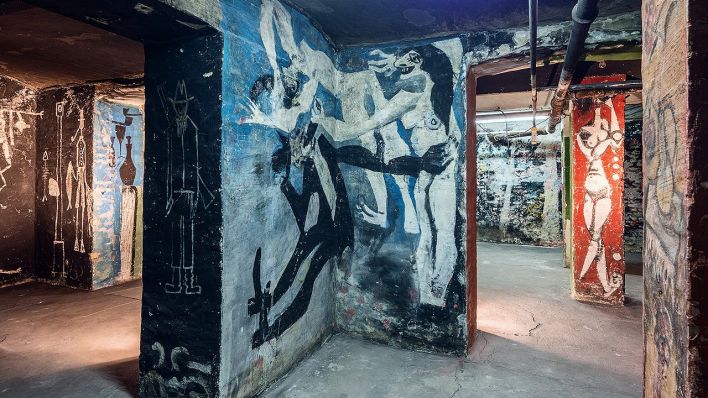 Mural at the Berlin Art Academy's cellar. Source: Andreas [FranzXaver] Süß/ArtGuide
The Berlin Art Academy has opened its cellar for the first time in three decades. Murals on its walls, created in 1957–1958, were hidden from East German political censorship, artguide.com reports.
Wall paintings were designed as decor for carnival parties. The works were created by students, some of whom later became famous, for example, Manfred Böttcher, Harald Metzkes, Ernst Schroeder and Horst Zickelbein.
After the fall of the Berlin Wall in 1989, art restorers and historians took efforts to preserve the murals. The cellar door was then closed and the paintings were forgotten until recently.
Subscribe to our mailing list: