The statue will spend two days in Dublin before being returned to New York to its new location at the New York Stock Exchange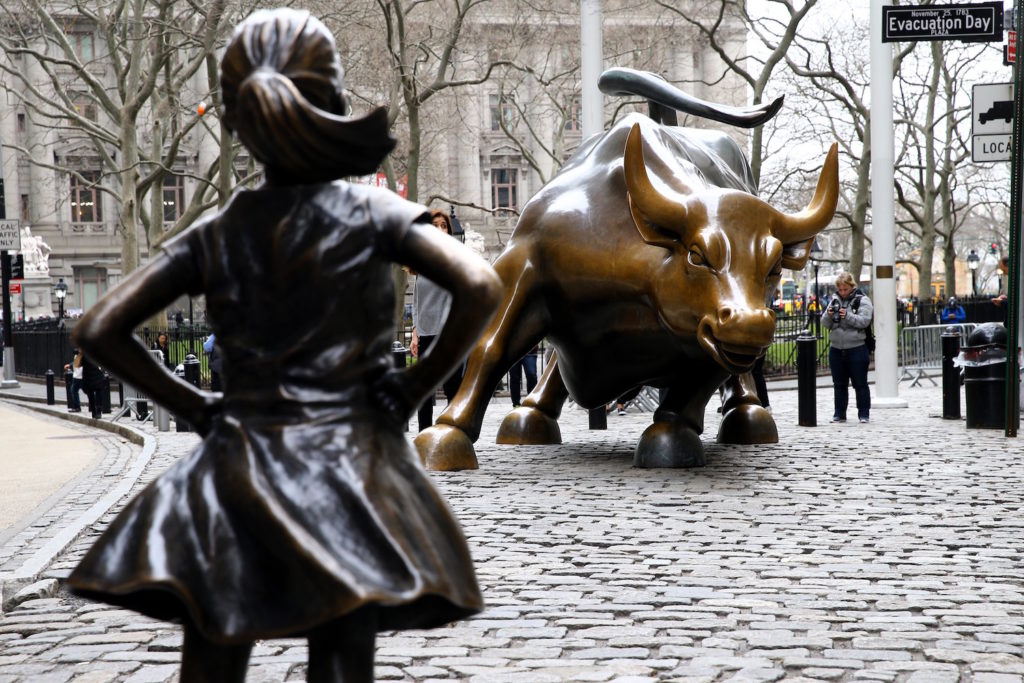 The Fearless Girl statue, Kristen Visbal. Source: Volkan Furuncu/Anadolu Agency/Getty Images/Artnet
Fearless Girl is a controversial statue installed next to the famous Wall Street Bull. It will travel to Ireland in November for the country's first Climate Week. The sculpture will be on display outside Dublin Castle on November 6–8.
"We're proud of the role [Fearless Girl] has played in sparking the conversation around women in leadership and workplace gender diversity," Ann Prendergast, head of State Street Global Advisors Ireland told the Independent Ireland. "We are delighted she is coming to Dublin to support Climate Week events."
According to the London Times, Stephen Nolan, Sustainable Nation Ireland chief executive, hopes the statue will emphasise the importance of preserving the planet for future generations and serve as a reminder of the challenges we face in dealing with the effects of climate change. The summit will focus on energy efficiency, sustainable business and responsible investing.
The controversy of Fearless Girl is that the statue, which has become the feminist symbol as it was installed, was created by advertising company McCann New York as part of an ad campaign for the financial firm State Street Global Advisors. The sculpture was created by artist Kristen Visbal for the project Gender Diversity Index SHE, an exchange-traded fund for women-led companies.
Subscribe to our mailing list: