Miri Regev plans to introduce a bill giving the Ministry of Culture the right to control state funding for institutions suspected of sympathising with Palestine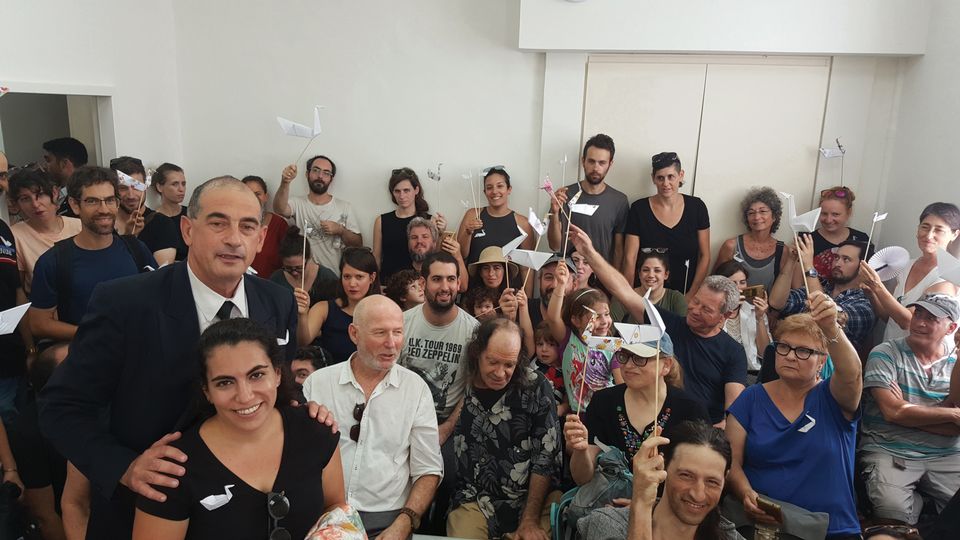 Supporters of the Barbur Gallery. Source: Eyal Sher/The Art Newspaper
The Israeli minister of culture, Miri Regev, will introduce a "loyalty in culture" bill in the next parliamentary session. If passed, the bill would give the Ministry of Culture the right to suspend or cut funding for cultural organisations that criticise Israel or hold events to support Palestinian history and rights, according to the Art Newspaper.
Miri Regev has intensified her efforts in lobbying the patriotic agenda. She also seeks additional power for the Ministry of Culture to promote Israel's Jewish history.
Since 2011, only the Ministry of Finance has had the power to cut state aid for institutions that "dishonour" state symbols, question Israel's existence as a "Jewish and democratic" state or observe Israeli Independence Day by commemorating the experiences of Palestinians during the establishment of Israel. The Ministry of Finance has never exercised this right.
Regev publicly criticised the Ministry of Finance for failure to observe legislation, mentioning Jerusalem's Barbur Gallery as an example. In April, on Independence Day, the gallery hosted a discussion between Israelis and Palestinians who had lost members of their families in the ongoing conflict.
According to the gallery's director Masha Zusman, it worked for 11 years with federal and municipal support, and without interference, until Regev became minister in 2015.
Subscribe to our mailing list: