The government of Cuba has adopted a new decree able to destroy independent culture. Artists and activists have released a manifesto criticising the legislation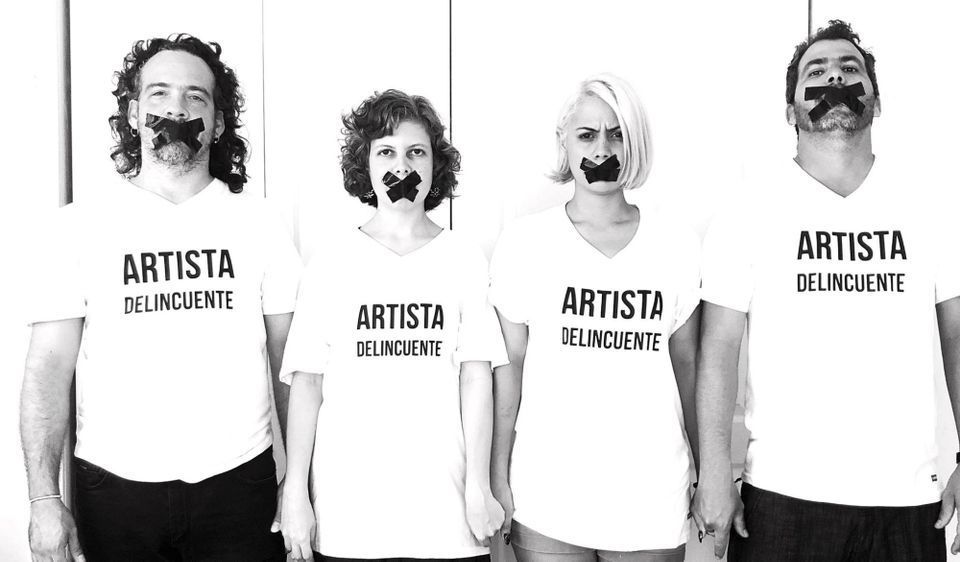 Artists protesting the repression of artistic freedoms in Cuba. Source: Cubalex/artforum.com
Decree 349 is expected to take effect in December. It was among the first legislative documents signed by Cuba's new president Miguel Diaz-Canel. The decree allows the authorities to restrict artistic freedoms through fines and property confiscation. Also, it gives the government the power to shut down cultural events it does not approve, Artforum.com reports.
The manifesto of ten points is titled Manifesto de San Isidro after the Old Havana neighbourhood and arts hub. It reads: "Decree 349 seeks to control and intimidate artists and creators of multiple branches of national culture." Its authors also call for government representation for artists and a meeting with officials.
According to one of the authors, artist Coco Fusco, they "want to be considered a movement". Artists want to have the right to question the practices of officials and art institutions and seek financial support for independent art. What they do not want is to be censored by inspectors.
The news about the adoption of Decree 349 sparked multiple protests and resulted in the arrest of demonstrators and activists who openly opposed it. In response, activists, cultural figures and organisations, among them Amnesty International, from across the world expressed their support for Cuban artists and art workers.
Subscribe to our mailing list: