"There's a lot of people who know the price of everything and the value of nothing"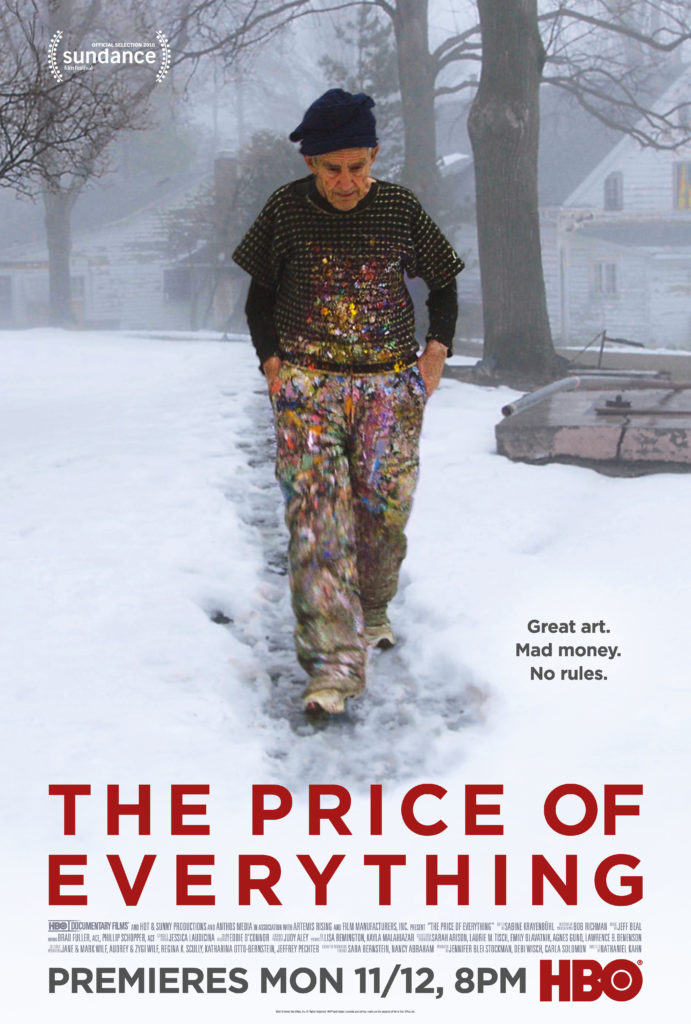 The poster for the The Price of Everything documentary. Source: HBO Documentary Films/Artnet.com
The Price of Everything premiered at Sundance 2018, an independent film festival. The documentary's distribution rights were then purchased by HBO. The film is produced by Hot & Sunny Productions' Jennifer Blei Stockman and Debi Wisch, as well as Anthos Media's Carla Solomon. The director is Nathaniel Kahn. The documentary will be screened in selected theatres on October 19 and on HBO on November 12.
One of the documentary's main topics is the sustainability of art as we know it. The film explores the impact of money on contemporary culture in today's capitalist society. The authors try to understand whether we are in the middle of the "art crisis" now. To figure it out, they hold a "mirror up to our values and our times—where everything can be bought and sold," new.artnet.com writes.
The trailer contains a scene where famous artist Gerhard Richter looks at his painting – small, scraped canvas – and says: "This is the value of a house. I like it, but it's not a house."
Characters in the documentary include art dealers and artists, among them Jeff Koons, Gerhard Richter, Njideka Akunyili Crosby and Larry Poons.
The trailer is below.
Subscribe to our mailing list: