The artist smuggled a letter despite a "communication ban". Banksy posted it on Instagram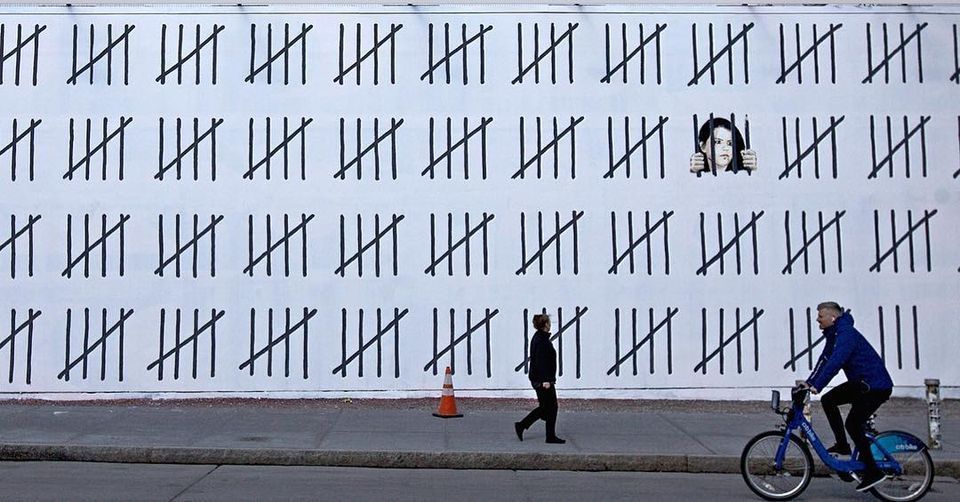 A protest mural by Banksy and Borf. Source: Banksy
Five months ago, street artists Banksy and Borf created a mural in New York, protesting against the imprisonment of Turkish artist Zehra Doğan. The piece can be found on a wall on the corner of Houston Street and Bowery. Doğan learnt about the mural and sent Banksy a letter thanking him for support, Banksy says, – according to Artforum.
Banksy posted the two-page message on Instagram. In the letter, the artist writes about terrible conditions in prison and thanks him for his support.
"I am writing this illegal letter to you from a dungeon which has a history of bloody tortures. This letter is illegal because I have a 'communications ban' that forbids me from sending letters [and] making phone calls, so I'm writing and delivering this letter in clandestine ways. . . . In a moment of pessimism, your support made me and my friends [enormously happy]. Far away from me and our people, it was the best reply to the crooked regime that can't even tolerate a painting."
She adds the time she spends in prison is worth it because she showed the world the real life of Nusaybin, the town she depicted in her painting.
Doğan was arrested at a cafe in July 2016 and sentenced to almost three yeas in prison for her painting depicting Turkish flags flying over a ruined Kurdish town. The artist also worked for the feminist Kurdish news agency JINHA, which Turkish authorities interpreted as a proof of her connections to the Kurdistan Workers' Party, deemed a terrorist organisation by the Turkish government.
Subscribe to our mailing list: