Politicians from Germany's Greens launched a petition warning about the rise of nationalism in Europe and calling to protect art and culture from political pressure by far-right parties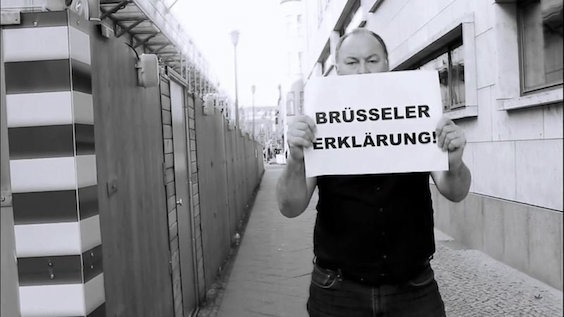 Erhard Grundl from Germany's Green Party. Source: Change.org.
Two members of Germany's Green Party launched an online petition titled The Brussels Declaration to warn about the rise of nationalist governments and call for artistic freedom in the country and across Europe, Artforum writes.
The Brussels Declaration says, in particular, about the growing nationalism in Austria, Hungary and Poland and accuses their governments of "trying to direct the creative scene toward their own ends with a policy of national isolation". For example, the leader of the ruling Austrian People's Party (ÖVP), Sebastian Kurz, "refuses to hold any talks with elected representatives of the art, culture and media professionals since he took office".
The petition authors, Erhard Grundl and Claudia Roth, also write about the threat to art and culture from the far-right Alternative for Germany Party (AfD). The party won parliamentary seats last autumn and announced its intention to "tackle the desecration of the [country's] cultural industry". In Hungary, Viktor Orbán funds only art that is "ideologically in line" with the populist Fidesz Party. In Poland, the ruling Law and Justice Party (PiS) puts pressure on leaders and cultural institutions that don't share the party's ideas.
"Culture is created through exchange, not through isolation," the petition reads. "It must be defended, cultural participation promoted, and the social protection of artists improved. We fight for the freedom of art!"
The petition was launched on change.org on Friday July 13. In a week, it gathered 44,000 signatures with a target of 50,000. Among those who signed the petition are president of the Prussian Cultural Heritage Foundation Hermann Parzinger, executive director of the German Culture Council Olaf Zimmermann, writer Hape Kerkeling and choreographer Sasha Waltz.
Subscribe to our mailing list: