Thousands of people took to streets in London during Donald Trump's first official visit to the UK on July 12 – July 13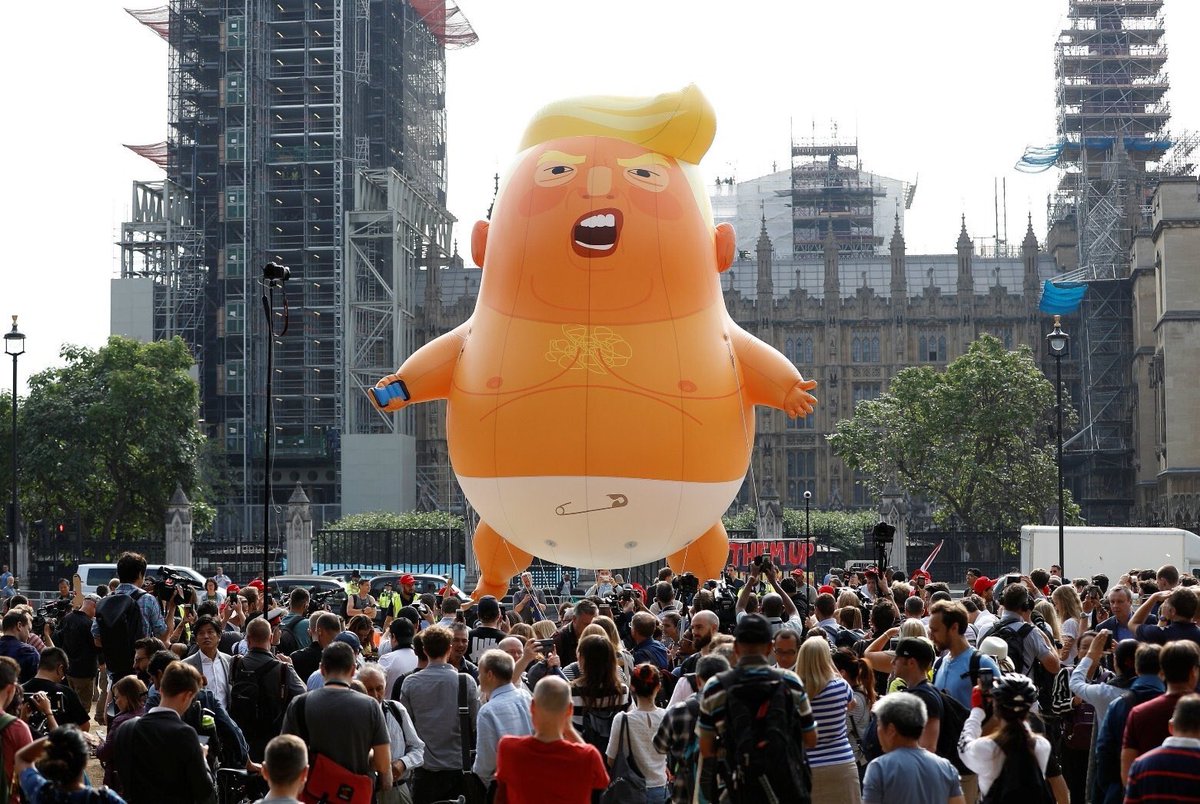 Trump Baby. Source: Elliot Wagland/@elliotwagland/Artforum.com
Activists and artists carried placards, chanted slogans and even flew a giant Trump Baby balloon. The six-metre blimp, a project by Leo Murray, rose over Parliament Square on Friday, Artforum reports.
According to the activist, Trump Baby symbolises resistance against Trump's administration, sends him a message that he is not welcomed in the UK and hurts his fragile ego. It is planned that the balloon will follow Trump around the world. You can keep track of @TrumpBabyUK's adventures on Twitter.
Demonstrators say they protest not against America, but against Trump's policies on immigration, women's rights and climate change, as well as his criticism of Theresa's May Brexit plan. However, Trump later changed his mind and said the British PM was doing a "fantastic job".
Norman Rosenthal, the former exhibitions secretary at London's Royal Academy of Arts, artist Ryan Gander and Mexico-born, Brooklyn-based artist Bosco Sodi were noticed among protesters.
Trump left England on the evening of July 13 and arrived in Scotland to golf resorts. Thousands of people gathered to protest against him in Glasgow and Edinburgh. On July 16, Trump visited Finland to meet with Putin.
Subscribe to our mailing list: