Museum plans to spend expected proceeds of $55m on bolstering its endowment and funding renovation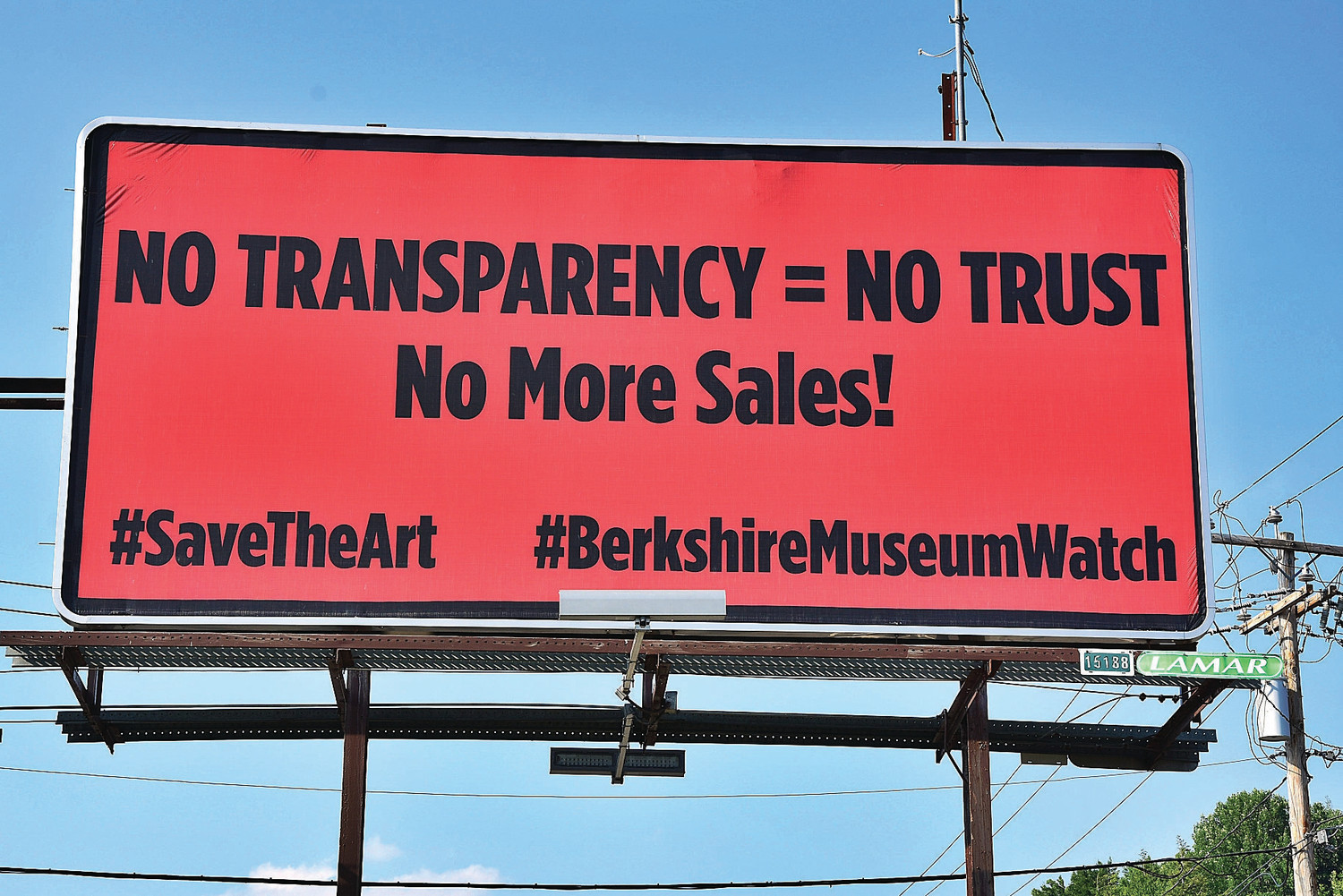 Source: Gillian Jones/The Berkshire Eagle
Critics of the plan to sell several works from the collection of the Berkshire Museum in Massachusetts, the US, continue to struggle to save the artworks. The Pittsfield-based museum announced that it was going to auction off works to bolster its endowment and fund a renovation project, Artforum writes.
The move sparked a public discussion and criticism. Activists and representatives of art institutions think it is unethical to spend proceeds from sales of artworks on anything other than acquisitions.
To protest, the citizen group Save the Art–Save the Museum paid for a billboard advertisement that reads: "No Transparency = No Trust" and "No More Sales". Activists also launched hashtags #savetheart and #berkshiremuseumwatch on social media. The message is a reference to the museum's open letter published on May 31, in which the institution called for the public's support despite the controversy and highlighted its commitment to acting "transparently, cooperatively, and thoughtfully".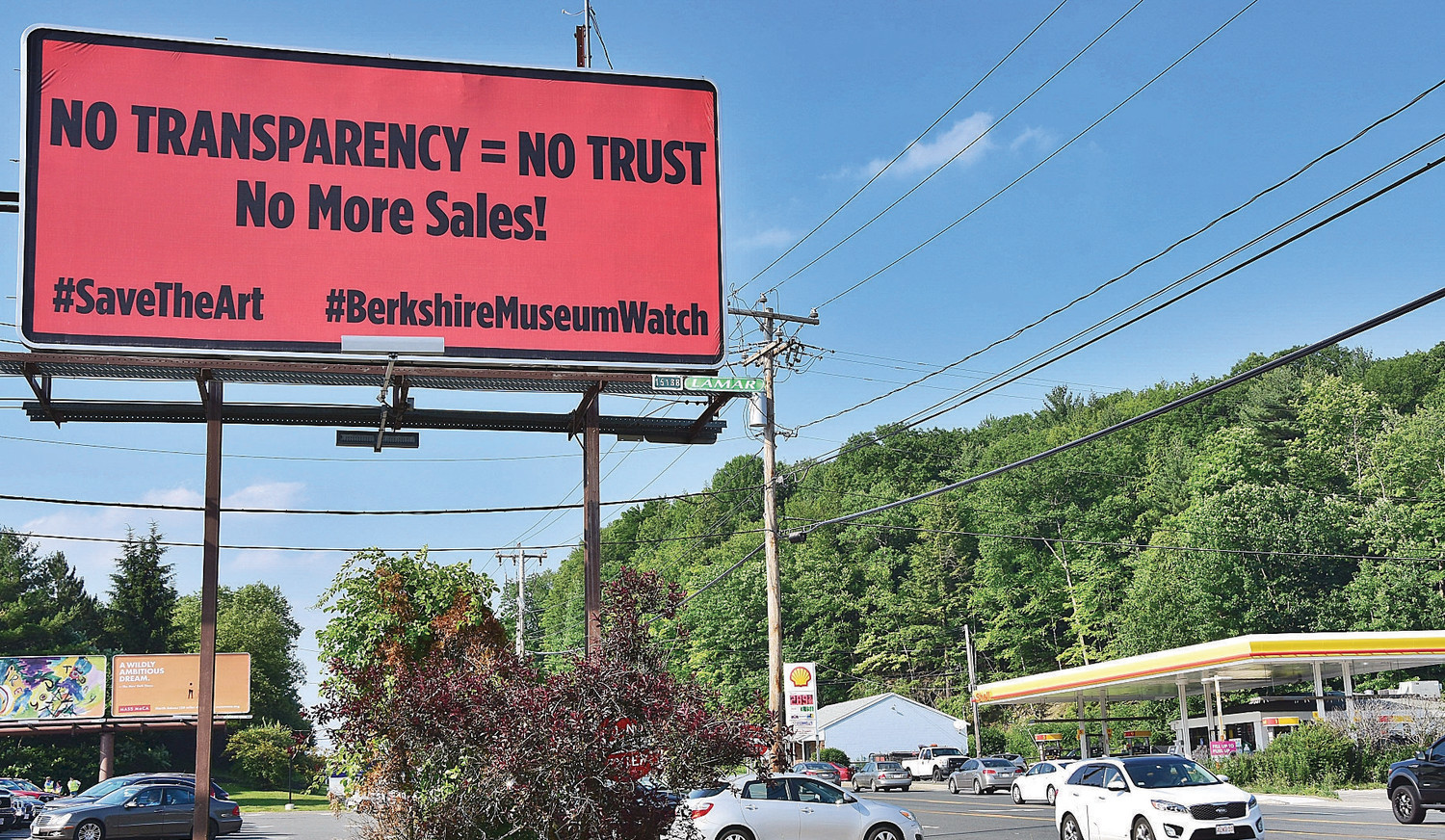 Source: Gillian Jones/The Berkshire Eagle
Activist Hope Davis said the billboard will remain in place through July. The group paid $2,000 for it. Commenting on the correspondence with the museum, she told the Berkshire Eagle: "We have no more transparency despite the promise of it." She also thinks it is important to know how the institution is going to spend its expected proceeds of $55 million: "I think the community deserves answers."
The activists' protest action follows the announcement that the museum's executive director retires. At the moment, the institution is going to sell nine artworks, seven of which will be sold in private transactions. The other two works will be auctioned at Sotheby's New York in September.
Subscribe to our mailing list: