Lithuania will present an opera performance, which has already been awarded for innovation and originality, at Europe's biggest art fair.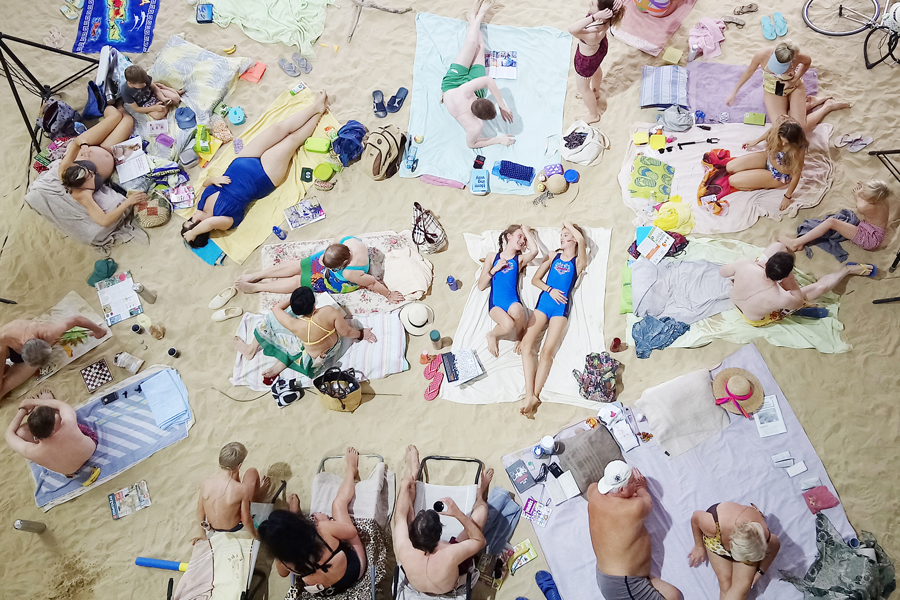 Opera-performance Sun and Sea, Lina Lapelyte, Vaiva Grainyte and Rugile Barzdžiukaite. Source: Nida Art Colony
Nida Art Colony is an artist-in-residence programme and doctoral school on the Curonian Spit. In 2019, it will represent Lithuania at the 58th Venice Biennale that will take place from May 11, 2019 to November 24, 2019, Artforum reports.
The colony will show an opera performance titled Sun and Sea by artists Lina Lapelyte, Vaiva Grainyte and Rugile Barzdžiukaite. The performance requires a makeshift beach, where the performers in bathing suits lie on the ground and sing looking up, with the audience watching them from above. The artists describe the performance as "a counter-monumental, anti-baroque theatre".
The performance was created during the artists' residency at the Akademie Schloss Solitude in 2016. The piece was presented at Palermo Gallery in Stuttgart and the National Gallery of Arts in Vilnius. The performance has received the Earring award for innovation and originality.
The performance at the 2019 Venice Biennale will be produced by Rasa Antanavičiūtė, the director of Nida Art Colony, and curated by Lucia Pietroiusti, the public programmes curator at the Serpentine Galleries in London.
Subscribe to our mailing list: