A court found harming Stockholm's waterfront and ruining historic buildings unacceptable.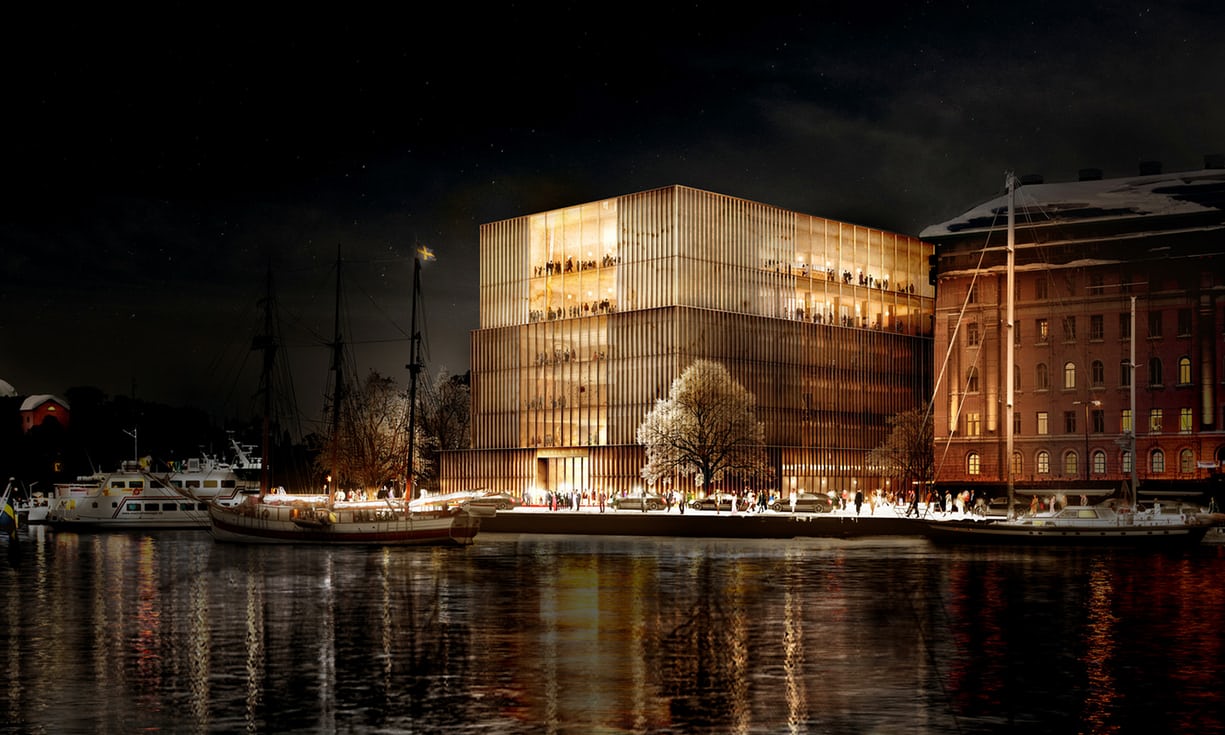 A project of the Nobel Centre. Source: David Chipperfield Architects/The Guardian
A Swedish court banned the construction of a new €100m building of the Nobel Centre in Stockholm, which was to became a new venue for the world's most prestigious arts and science awards, the Guardian, reports.
The court said the architecture project designed by British architect David Chipperfield would harm the city's picturesque waterfront, a cultural heritage site. The court thinks the building will "affect the readability of Stockholm's historical development as a port, shipping and trading city" and cause "significant damage" to the preservation of the old harbour site.
Ylva Lageson of Nobelhuset, the company entrusted with building the Nobel Centre, said she and her colleagues were disappointed with the court's ruling: "We believe it will be a fantastic new place and meeting point in Stockholm, so we don't see this as the end."
The Stockholm city councillor Jan Valeskog said the council would appeal against the verdict. He said the centre was "an important project that has great cultural and economic importance for the entire Stockholm region". In 2016, he approved the design of the 18,000 square metre building.
The design of the new Nobel Centre caused controversy from the beginning as the project would replace a 140-year-old building customs house and other buildings near the National Museum on Blasieholmen peninsula.
It's not the first difficulty the Nobel Foundation has faced in 2018: it was earlier announced that the Nobel Prize in Literature would be postponed until next year over a sexual misconduct scandal at the Swedish Academy.
Subscribe to our mailing list: