The gallery and art collective UV hopes to sell more with the help of the red colour of its booth and red artworks.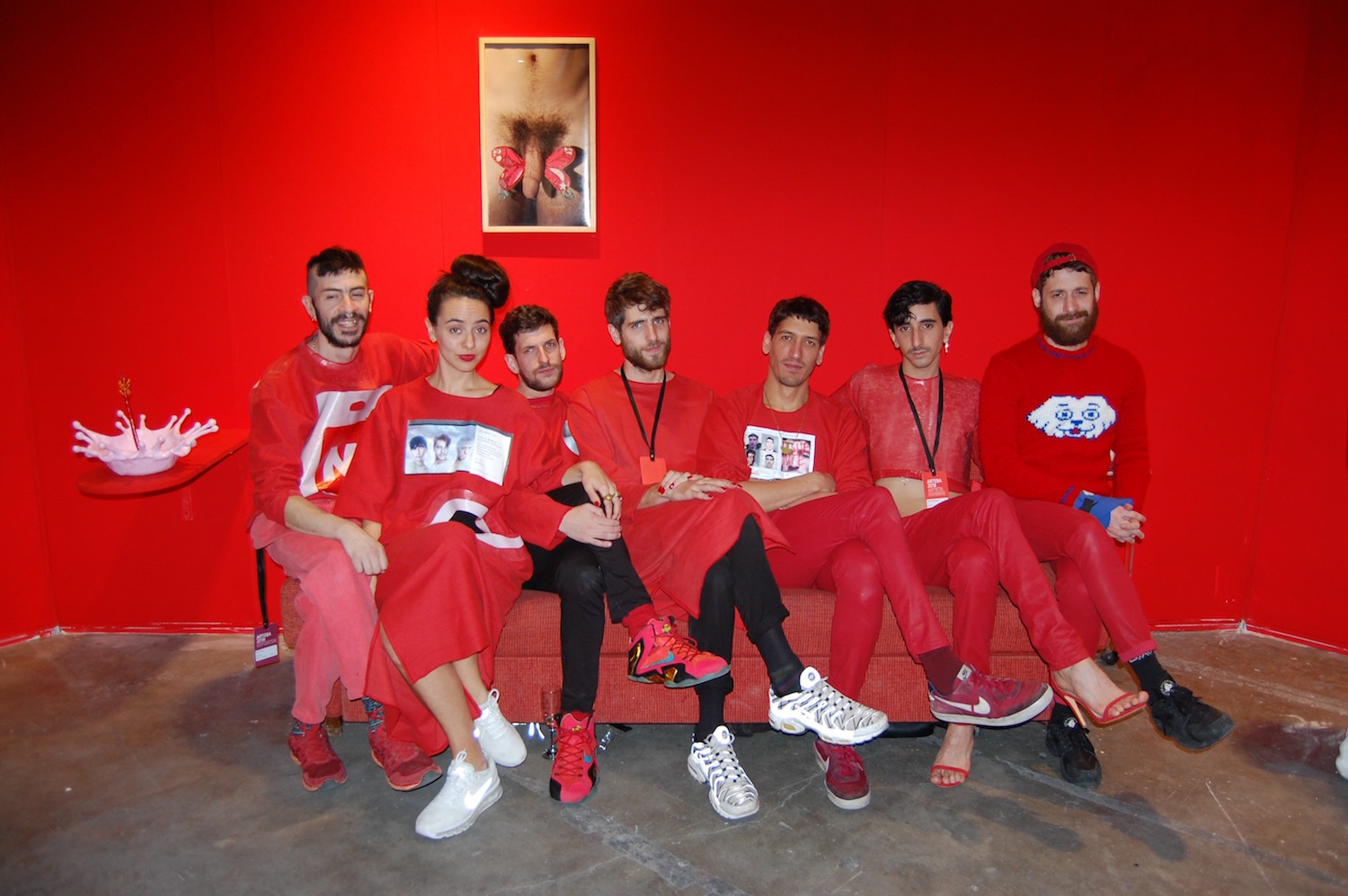 Source: Sarah Cascone/Artnet
Art fairs for many is not just sales but also a meeting place for dealers, curators, artists and viewers from across the world. But the Buenos Aires-based gallery and art collective UV is interested in mainly in sales. For this purpose, they chose the red colour for their booth at ArteBA fair.
UV's director Violetta Mansilla told Artnet that the decision was prompted by a research by Christie's experts who say the best selling art is red. "It's also the color of love," she added.
Many of the artworks, even the artists' clothes, are in red hues. The group had the booth in the Barrio Joven section that features emerging galleries and collectives focusing on contemporary art.
"You could say that it [UV] is a gallery, but we talk about it more as a project," artist Luciano DeMarco, a member of the collective, said. "We are a team."
The fair closed on May 27, but there's no information about UV's sales so far.
Subscribe to our mailing list: