The installation called Chicago Gun Share Program raises questions about gun access in Indiana and Illinois.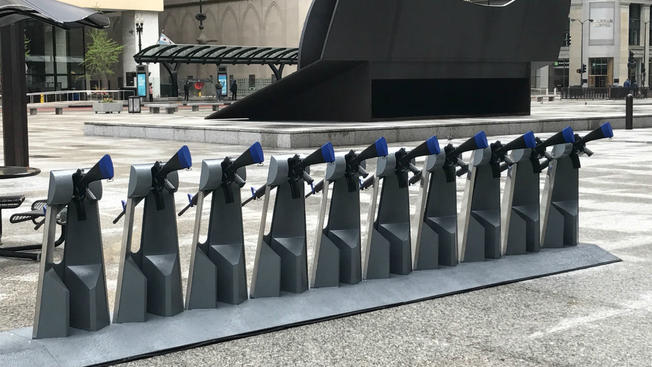 Source: NBC Chicago
The new art object resembles bike-sharing stations Divvy, which are popular in the city, but offers replicas of AR-15 semi-automatic rifles instead of bikes. The installation is located in Chicago's Daley Plaza, a popular tourist destination.
The station has a sign reading "unlock and load", but it is impossible, as it is not an interactive installation. The installation accepts donations to the Brady Center, which advocates for stricter gun control legislation.
The display also features statistics comparing gun laws in Illinois and Indiana and notes that one in five guns used in crimes in Chicago comes from Indiana.
Tourist Lev Bratishenko, who was passing by the installation, told NBC Chicago: "Art should make people have a reaction. If it's soft and cuddly, you're not really thinking. This is a really serious topic."
Subscribe to our mailing list: