The painting Othello and Desdemona, together with other artworks, was stolen from a couple in their eighties in 1988. Both spouses died before the painting was recovered.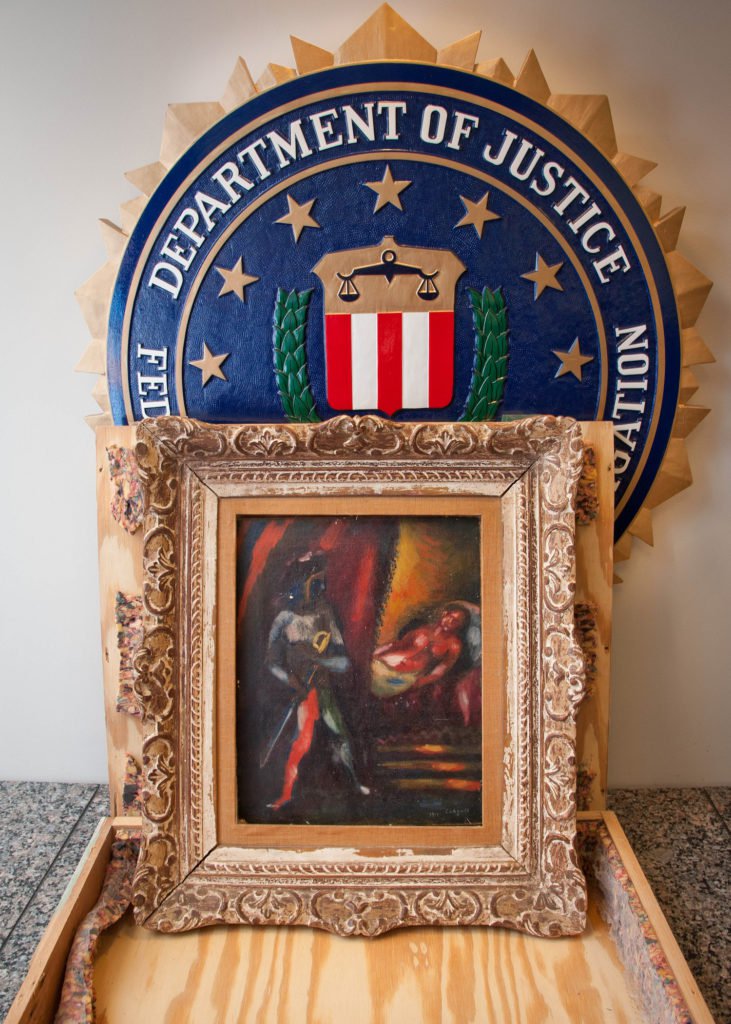 Marc Chagall's Othello and Desdemona, 1911. Source: FBI/Artnet.
In 1988, the couple of art collectors, jeweler Ernest "Pick" Heller and his wife Rose "Red" Heller, returned from a two-month trip to their New York apartment to find it robbed. The apartment was equipped with a burglar alarm, but there was no sign of a break-in. The crime remains undisclosed, with the investigation going on. The recovery of Marc Chagall's Othello and Desdemona has become the first significant step forward.
The FBI's Art Crime Team with the help of a Washington-based gallery solved part of the crime. Names and titles are not revealed in the interests of the investigation. So, Person 1 asked Person 2 in the late 1980s or early 1990s for help in selling the stolen Chagall's painting to persons involved with Bulgarian organised crime. The deal failed, and Person 1 accused Person 2 of stealing the piece. There has been no information about the painting since.
FBI officer Marc Hess told Artnet they were lucky because the painting had "the tag from Zurich had a space for owners". It was figured out that the owner was Heller, whose father bought the piece from Chagall for $50. Investigators found information on the theft in newspapers of that period and contacted Alan Scott, the lawyer for the Hellers' estate, who confirmed the painting was their stolen property.
"Both of the Hellers were philanthropic and highly active in the NYC arts scene in the mid-20th century," Scott told Artnet. They had nieces and nephews, but the MacDowell Colony in Peterborough, New Hampshire, a contemporary art residency, was named as the major beneficiary of their estate. Proceeds from the sale will go to charities supported by the family estate. MacDowell, New York's Columbia University and NYU Medical Center will receive 80, 10 and 10 percent respectively. The painting is estimated from $300,000 to $900,000.
Subscribe to our mailing list: