24-year-old Michael Rohana broke off and stole a statue's thumb in December 2017. The Chinese authorities demanded "severe punishment" for the man.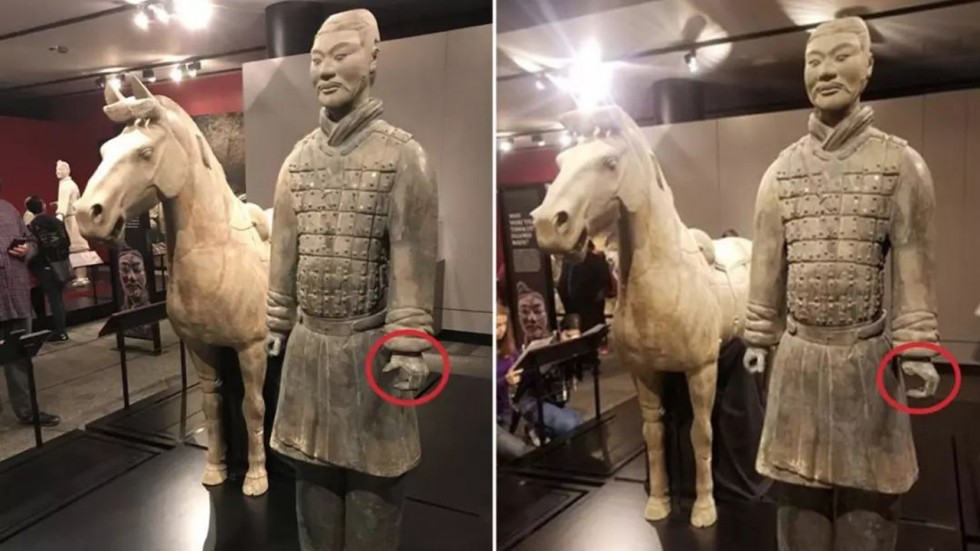 Source: Peopleapp.com/South China Morning Post
The city of Philadelphia has released a resolution to apologise for the terracotta warrior statue damaged by a visitor at an exhibition the Franklin Institute, China Central Television reports.
The American attended a party at the institute on December 21 and then made his way into the special exhibition Terracotta Warriors of the First Emperor. The Chinese authorities expressed their discontent over the incident and condemned the institution for failure to provide safety of the artwork.
The city decided to apologise officially for the damage caused. The resolution was sent to the Chinese Consul-General in New York and then forwarded to the Shaanxi Cultural Heritage Promotion Center.
The offender, Michael Rohana, is released on bail. He may face up to 30 years in jail if the court chooses the maximum punishment for the offence.
David Oh, a member of the City Council of Philadelphia, noted the authorities do not have the right to supervise private museums, but call for better protection of and respect for foreign cultural values and bilateral relations.
Terracotta warriors were created in about 209 BCE. The total number of terracotta soldiers is about 8,000. The lifesize statues were meant to guard the tomb of Qin Shi Huang, known as the first emperor of China.
Subscribe to our mailing list: