In Sydney, Ai Weiwei unveiled a 60-metre rubber sculpture dedicated to refugees and said the removal of presidential term limits in China was a sign of fatalistic culture.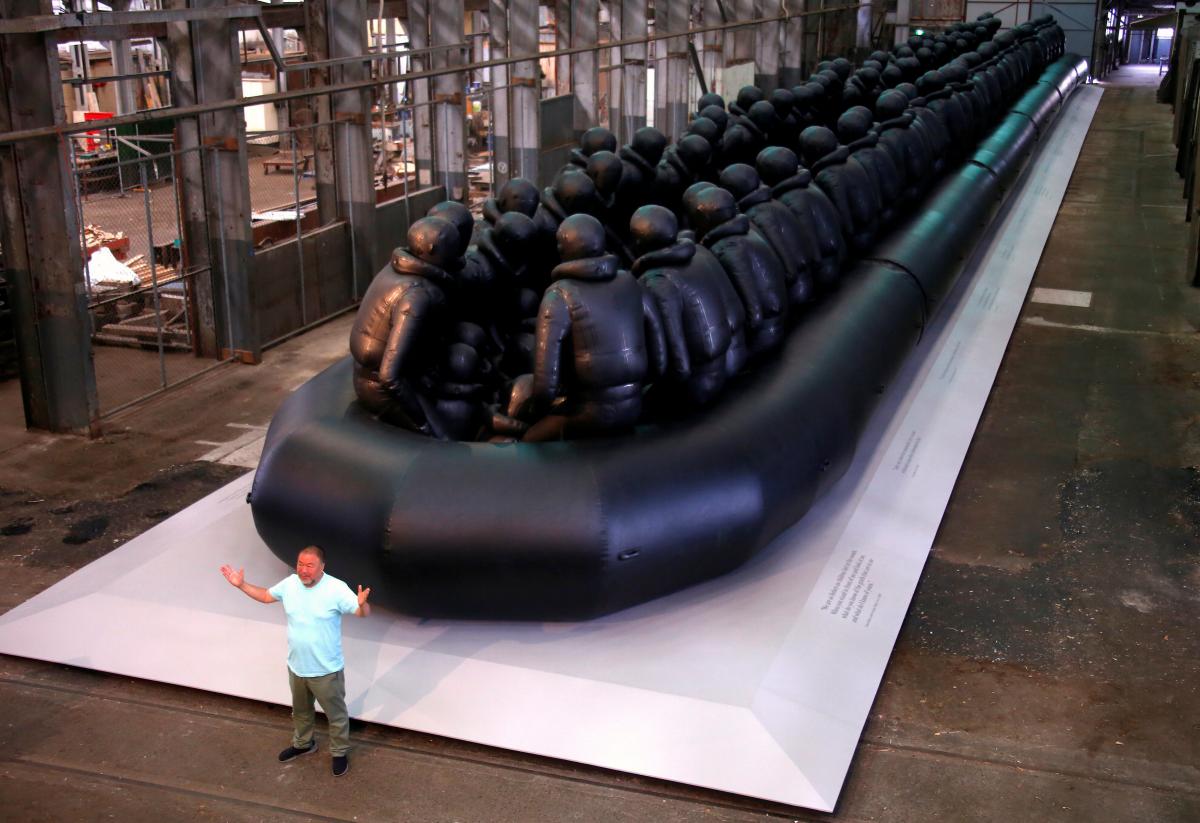 Source: Reuters/David Gray
The sculpture Law of the Journey was first presented to the public in the National Gallery of Prague. Now, the artist brought it to Australia. He noted the issue of refugees was not less important in Australia than in Europe, but it is not discussed due to refugee camps on Manus Island and Nauru. We earlier wrote about the scandal over human rights abuses and violence.
Reuters quotes Ai Weiwei as saying as he unveiled the sculpture, which will be the key piece at the Sydney Biennale, running from march 9 to June 11: "Australia's refugee record is quite poor, internationally. There's no excuse for any kind of policy [that] should not consider protecting basic human rights."
Law of the Journey is installed on Cockatoo Island, a former shipbuilding site. The sculpture features a rubber boat with about 300 giant rubber figures on board. It is made from rubber boats refugees used when crossing the Mediterranean Sea on their way from North Africa and the Middle East to Europe.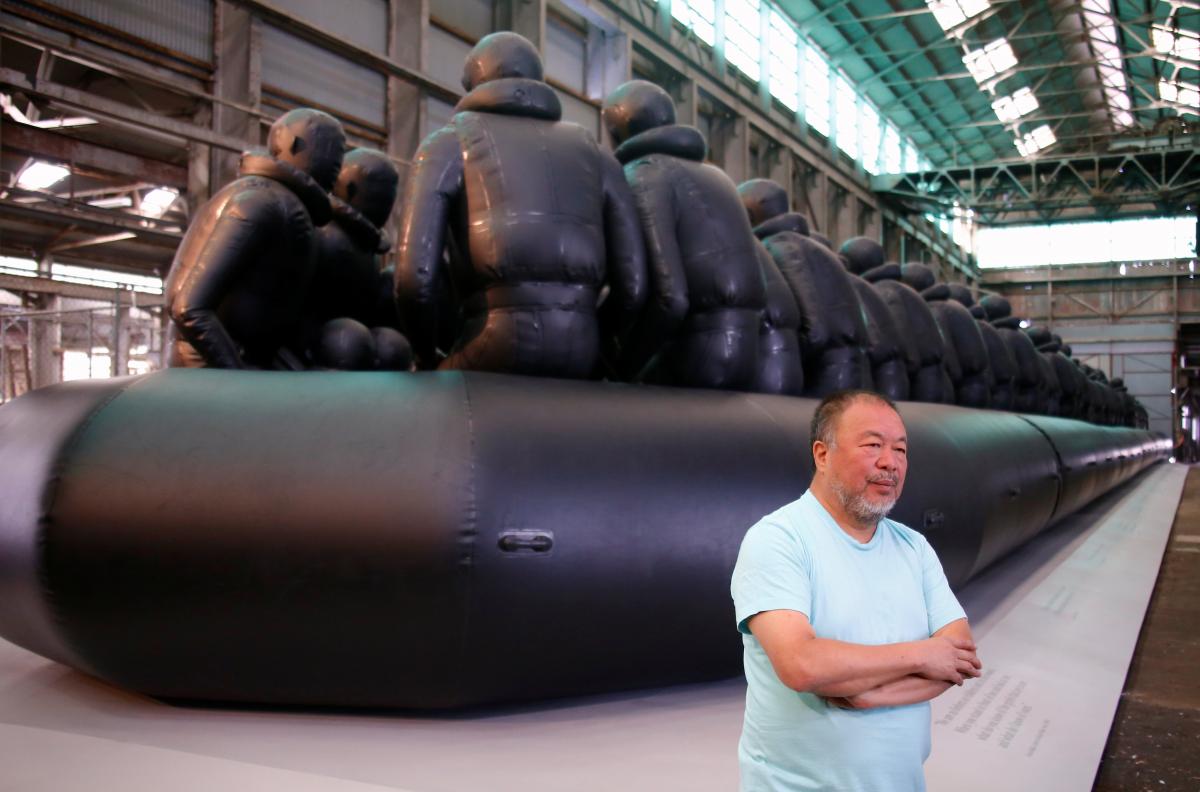 Source: Reuters/David Gray
Ai Weiwei also spoke about the recent amendments to China's constitution, which allow the current president of China, Xi Jinping, to rule for an unlimited number of terms, which in fact means he may stay in power for life. The artist said the event wouldn't impact the country's culture.
"China has always been emperor state. It doesn't matter if it has the title of communist, now capitalism. It's a fatalistic society, so [if] it changes leader or not change leader, the system and the culture always stay the same."
Subscribe to our mailing list: