The French museum is the first cultural institution to start working on closer ties with the Islamic regime after the US imposed sanctions on Iran in 2016 over the country's nuclear programme.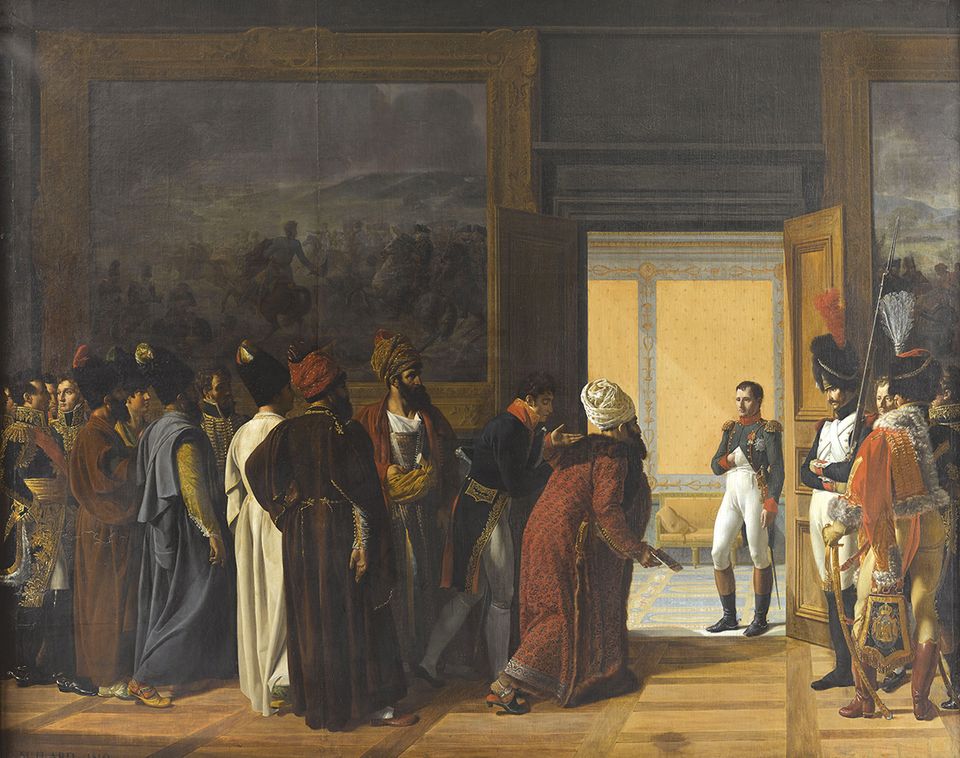 François-Henri Mulard's Napoleon Receives the Persian Ambassador at Finkenstein Castle, 1810. The artwork will be displayed at the Louvre-Lens.
Source: Château de Versailles/RMN-GP/Franck Raux/The Art Newspaper
Despite increased tensions in the Middle East, the Louvre Museum and the Iranian government launch a series of exhibitions and archaeological projects. The four-year plan was agreed in 2016, but the first results of the collaboration haven't been seen until 2018.
Representatives of France and Iran attended the opening of the exhibition of artworks from the Louvre's collection at the National Museum of Iran in Tehran. The show runs from March 5 to June 3.
As part of the collaboration, the Louvre-Lens will show the exhibition The Rose Empire: Masterpieces of Persian Art from the 19th century on March 23-June 23. The exhibition displays items from the collection of the Persian Qajar dynasty (1786-1925).
Also, the Louvre's Islamic art department launches an archaeological mission to carry out a new dig on the ancient Silk Road in eastern Iran.
The Louvre-Lens will be the first European institution to survey a period that represents "the entry of Persia into the modern world", the Art Newspaper quotes head of the Louvre's Islamic department Yannick Lintz as saying.
Subscribe to our mailing list: