He went on hunger strike protesting against "the lack of transparency" in the legal process.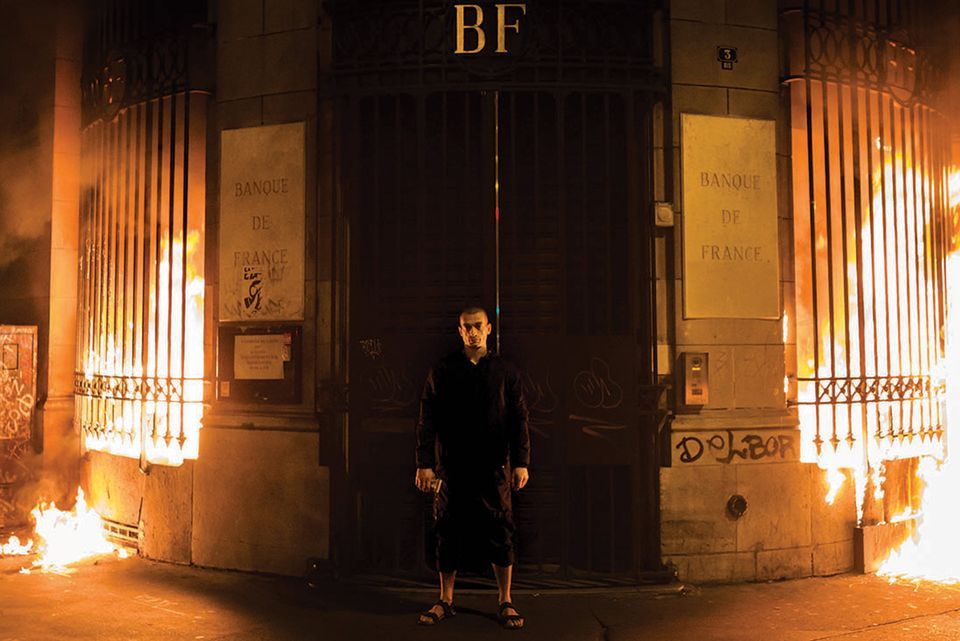 Pyotr Pavlensky posing in front of the Bank of France after setting fire to the building as part of his performance in Paris. Source: AP Photo/Capucine Henry
Russian artist Pyotr Pavlensky was detained by the French authorities four months ago for setting fire to the Bank of France building in October 2017. A trial date hasn't been set so far. His partner Oksana Shalygina was released without charge in January, Artnewspaper reports.
The artist's lawyer Dominique Beyreuther Minkov said to an appeal court that Pavlensky went on hunger strike "in protest at the lack of transparency". "This continued treatment of an artist is not justified," she told AFP. Pavlensky earlier had a hunger strike in October. It continued 13 days before the artist was force fed.
The French government granted Pyotr Pavlensky and Oksana Shalygina political asylum in May. The couple with two children arrived in France through Ukraine. In Russia, a theatre actress accused the pair of sexual assault. Pyotr and Oksana deny the allegation, calling it "politically motivated".
Pyotr Pavlensky gained worldwide fame for his performances in Moscow and Saint Petersburg in 2012-2013.
Subscribe to our mailing list: