The documentary Kusama – Infinity premiered at Sundance festival. The film focuses on the artist's life and tells how art heals her.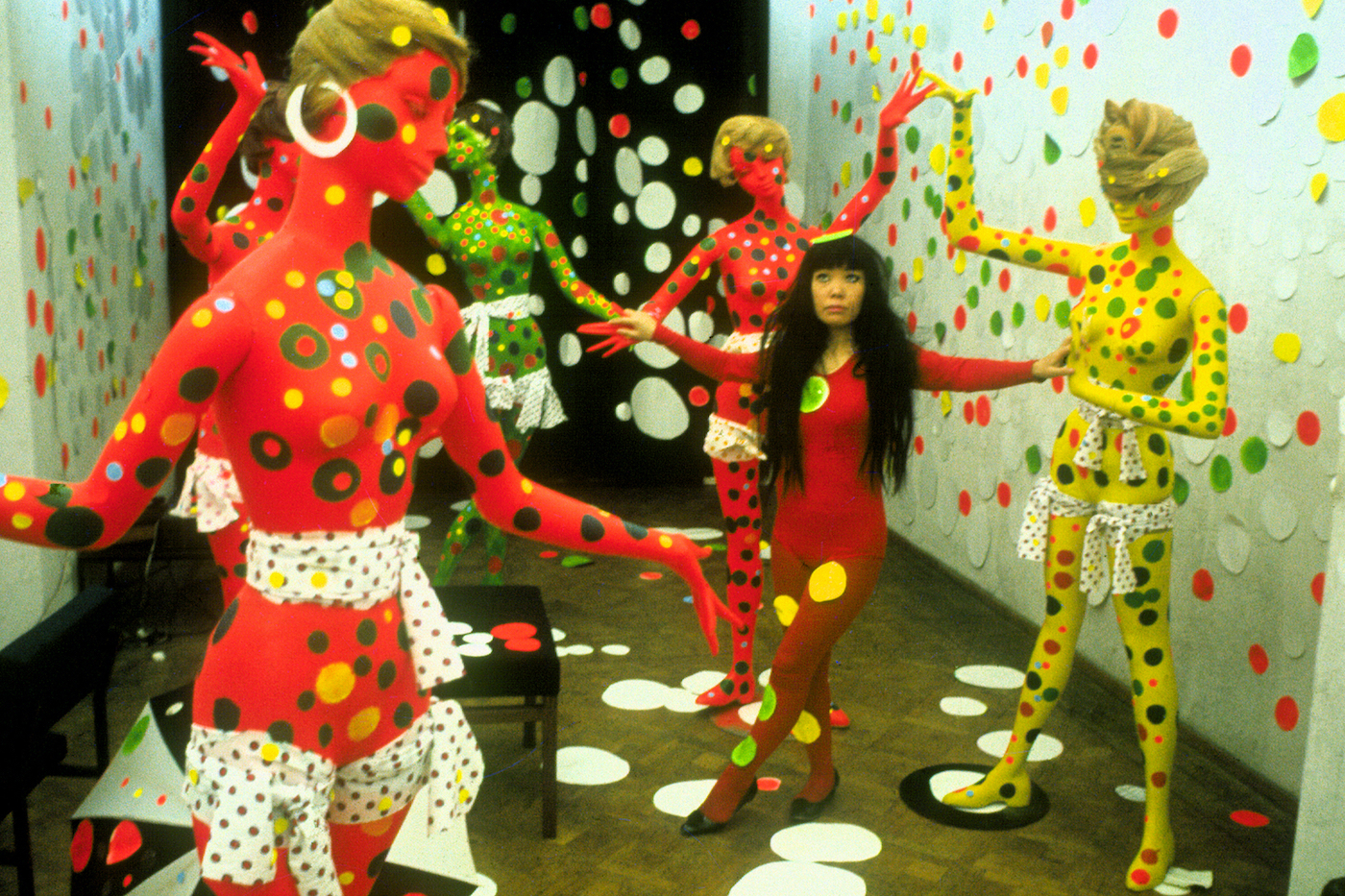 Yayoi Kusama at the Оrez gallery in The Hague, 1965, a still from the documentary. Source: Harrie Verstappen/Magnolia Pictures/Hyperallergic
Director Heather Lenz has been working on the documentary for 17 years. She became interested in Yayoi Kusama long before she was recognised as the world's top-selling female artist. Lenz studied art history in Kent State, where Kusama was among the few female artists in her textbooks. After the graduation from the film school at University of Southern California, Lenz began writing a script for a biopic about Kusama's life.
The film describes her career from the early days in the 1950s, when nobody knew the artist, who has been living in a mental institution for more than 40 years. The documentary shows the everyday life of the 88-year-old artist in Tokyo, where she and her assistants create new works composed of infinite matrixes of dots that are so popular among internet users.
The documentary depicts historical moments, when Kusama was struggling for her place in the men dominated art world of the 1960s. The film includes controversial stories, claiming that some famous artists, among them Lucas Samaras, Claes Oldenburg and Andy Warhol, used Kusama's ideas for their projects.
Besides the artist's personal problems and sexual discrimination, the documentary tells a very human story, which can be clearly seen in the scene where Kusama and her assistant walk every day to her studio from the mental hospital where she lives voluntary. "Her work is not only innovative, but a method of healing and source of real solace," Stephen Zacks told Hyperallergic.
More than 2 million people attended Yayoi Kusama's retrospective Infinite Obsession in South America in 2013-2015. Her project Infinity Mirrors in the US attracted the same number of viewers last year.
Subscribe to our mailing list: