A few days later, on December 27, the mural was painted over after complaints from neighbours. It was drawn to provoke discussion on uncomfortable topics.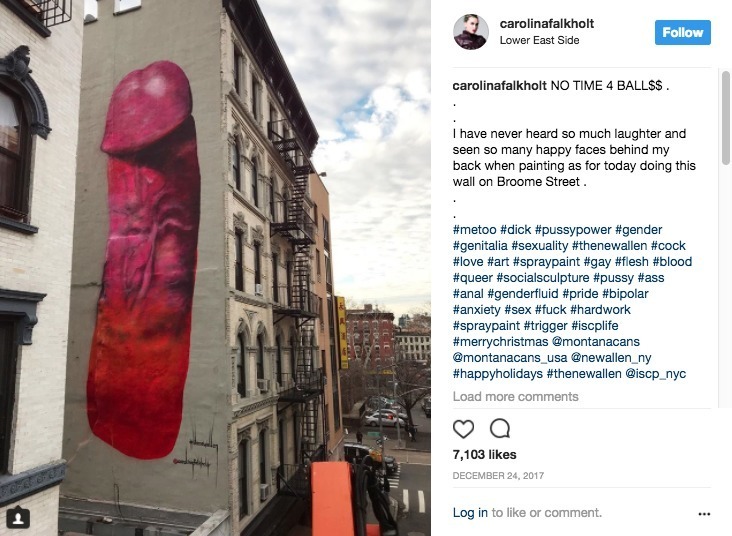 A photo of the mural from the artist's Instagram. Source: ArtForum
The mural was created by Carolina Falkholt, a member of the New Allen group founded to promote art. The piece caused an outcry and complaints from local residents, as the work was well seen by neighbours on Christmas Eve, the New York Times writes.
The artist told Hyperallergic such themes must be raised in public space to create a healthy, nonviolent community/world: "And the dialogue created around feminist public art pieces raises awareness. Art is one of the only places left where we can truly be free and discuss whatever difficult topics there are, since art has the ability to translate and transform language in any direction possible."
Subscribe to our mailing list: