Decentralised spontaneous protests began on December 28. Demonstrators have no leaders, so the government blocks the internet. Over 12 people are reported to be killed.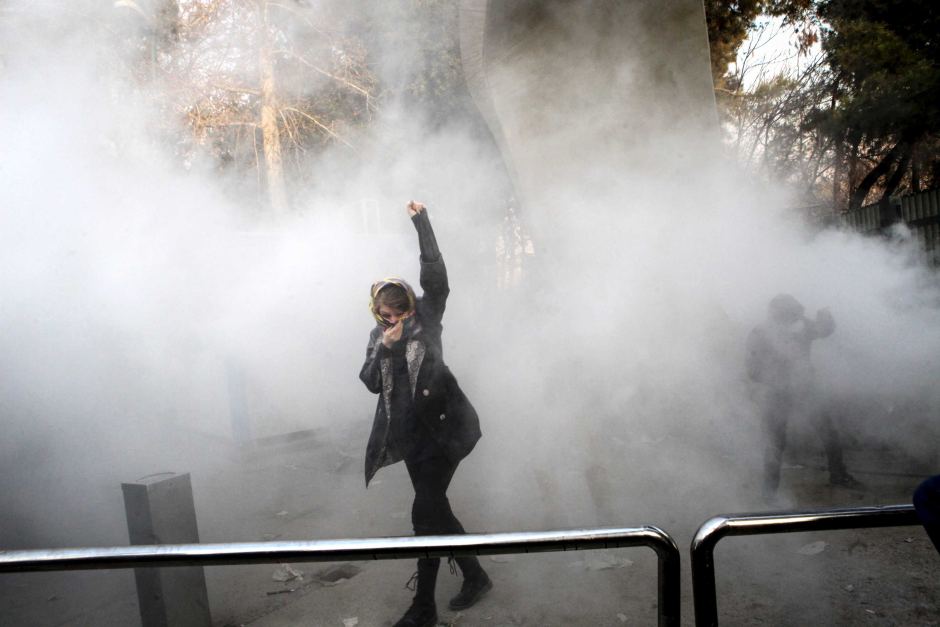 A smoke grenade thrown by police at students protesting at Tehran University. Source: Associated Press/ABC
Tens of thousands of people took to streets, protesting against economic problems, unelected clerical elites and the country's foreign policy in the region. In a Twitter post, Trump called Iran the number one state of sponsored terror.
According to abc.net.au, the protests threaten both the government and the clerical leadership established after the 1979 revolution. The protests have no clear leaders. Unable to stop the spread of unrest, the authorities block Telegram and Instagram, which protesters use to share information. None political party called on Iranians to take to streets. Opposition leaders have been under house unrest since the 2009 protests.
The country's president Hassan Rouhani admits that the government made mistakes, but says it tries to fix the situation. He tried to scare protesters, saying they have the right to criticise the authorities, but "the government will show no tolerance for those who damage public properties, violate public order and create unrest in the society".
Subscribe to our mailing list: