Public outrage gave organisers the ground to extend the show by one day to have a discussion and explain they didn't mean to hurt anyone.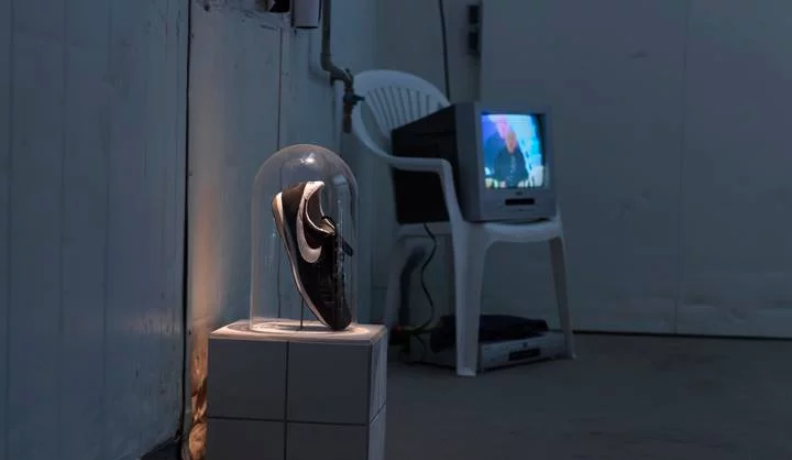 Part of the Märtyrermuseum in stallation. Photo: @NordwindFestival // Facebook
The controversial installation Martyr Museum (Märtyrermuseum) features photos of Ismael Omar Mostefai, one of three terrorists responsible for the Bataclan attack in Paris that killed 90 people; Atta, the hijacker who slammed the plane into the North Tower of the World Trade Center on September 11; and the Brussels terrorists of 2016. Their portraits are placed next to the images of Joan of Arc, Martin Luther King, Rosa Luxemburg, Socrates and Jan Palach.
The show by the Danish collective The Other Eye of the Tiger in late November during Nordwind Festival at Berlin's Künstquartier Bethanien art centre sparked protests and angry comments on social media.
The martyr museum in Germany ???????? MLK and leader of 9/11 terrorist attack Mohammad Atta pic.twitter.com/4jopFkP5lw

— Travel True (@J_H_5) December 6, 2017
It was planned to close the installation on December 6, but the social outrage made the organisers hold a final discussion with experts and artists.
The installation was also criticised by politicians. French right-wing politician Nicolas Dupont-Aignan said the installation was "an insult to the victims of Islamism", while Beatrix von Storch from the German far-right party АfD said she filed a criminal complaint against Nordwind Festival. She appeals to a section of the German criminal code that carriers a punishment of a fine or up to three years of imprisonment.
The art group says the idea of the controversial installation was to talk about people who "died for their convictions", show their portraits and short, factual biographies. These people have throughout history been considered as martyrs. Artnet.com quotes the collective's statement on Facebook: "We understand that the relatives of the victims have strong feelings about us doing a project like this… . We do not sympathize with these acts of violence or terror of any kind."
After the discussion, the installation will travel to the Kampnagel International Center for Fine Arts in Hamburg, where the show will be on view from December 8 to December 16.
Subscribe to our mailing list: