Artworks by Nicola L. has her retrospective at the SculptureCenter
Installation view, Nicola L.: Works, 1968 to the Present, Photo: Kyle Knodell/Hyperallergic
According to Nicola L., she gave up painting after artist Alberto Greco asked her: "How can you paint in the 1960s?" She began to create playful sculptures that were also used as furniture pieces. She then turned to performances and films and joined the artists working in conceptual and performance art in the 1960s and 1970s. But it's only now that she has received her first institutional survey.
It is part of the current interest to women's art that has been ignored in the men-dominated art world. Her story resembles that of Marisol, a "rediscovered" female artist belonging to the same generation. Nicola L. was born in Morocco. She moved to New York via France and Germany in the 1970s. Her trajectory looks as follows: an active and productive youth and a calm, low-key mid-career followed by a period of the increased interest to her art due to the inclusion in attention-grabbing group shows.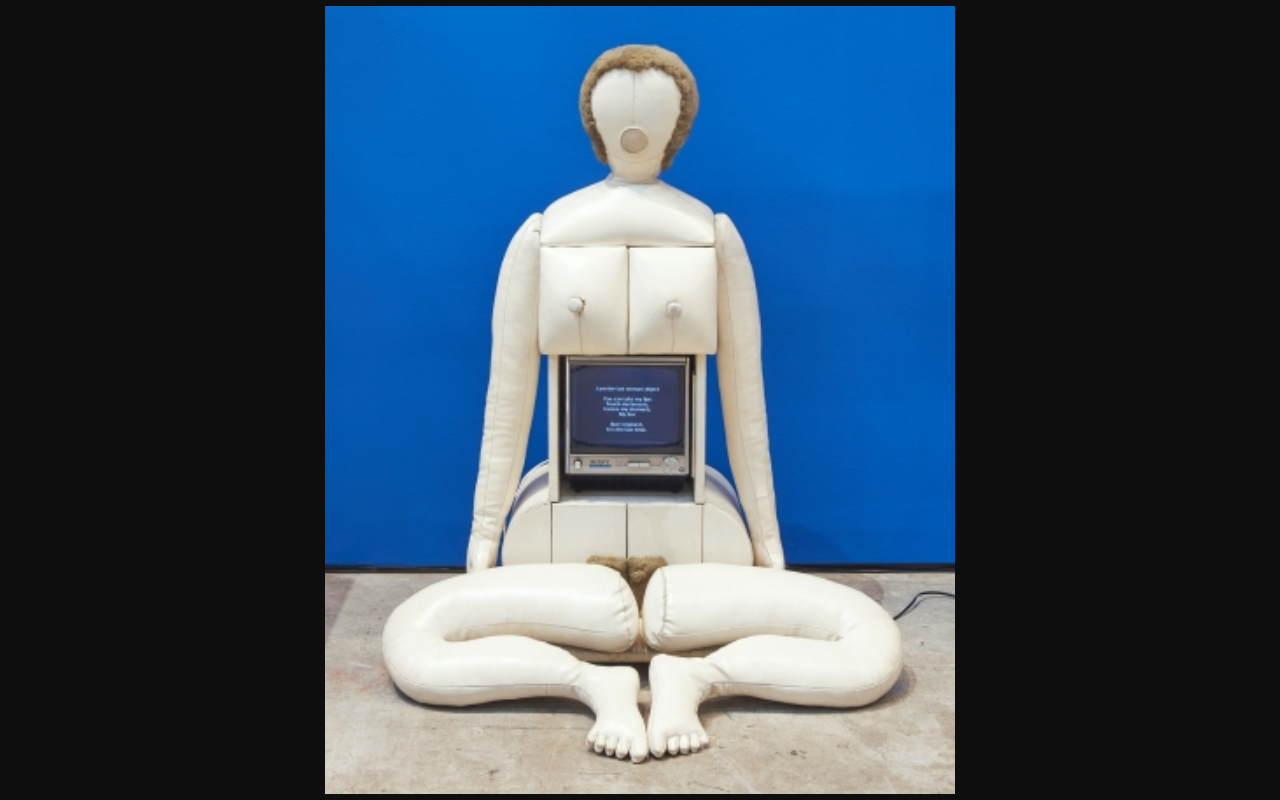 Nicola L., Little TV Woman: 'I Am the Last Woman Object', 1969. Collection of Xavier Gellier. Photo: Kyle Knodell/Hyperallergic
Last year, Nicola L.'s works were displayed at the shows The World Goes Pop at Tate Modern and A Modest Proposal at New York's Hauser & Wirth.
The exhibition Nicola L.: Works, 1968 to the Present is on view at the SculptureCenter (Long Island City, New York) through December 18.
Subscribe to our mailing list: